PROGRAMME
After having been awarded Best Opera Company at the International Opera Awards 2021, the Teatro Real (Royal Opera) makes its debut in New York with an impressive vocal and symphonic programme.
A celebration of the imprint made by Spanish repertory on music worldwide, in the same year as the 40th anniversary of the Sisters Cities agreement between Madrid and New York.
A unique programme with gems for piano and orchestra, and a selection of pieces for soprano from the most popular zarzuelas, with eminent composers Manuel de Falla and Issac Albéniz, among others.
A Spanish evening at Carnegie Hall with Spanish artists of international distinction such as Javier Perianes, soprano Sabina Puértolas, and Juanjo Mena who will lead the Orchestra of the Teatro Real.
MANUEL DE FALLA (1876-1946)
El sombrero de tres picos, Suite No. 1
Introducción
La tarde
Danza de la molinera
El corregidor
Las uvas
Noches en los jardines de España*
En el Generalife
Danza lejana
En los jardines de la Sierra de Córdoba
ISAAC ALBÉNIZ (1860-1909)
Suite Iberia (orquestación de E. Fernández Arbós)
El puerto
Evocación
Triana
INTERMISSION
MANUEL DE FALLA (1876-1946)
La vida breve: Interludio y danza
Doña Francisquita: 'Canción del ruiseñor'**
PABLO SOROZÁBAL (1897-1988)
La tabernera del puerto: 'En un país de fábula'**
FEDERICO CHUECA (1846-1908)
GERÓNIMO GIMÉNEZ (1854-1923) y MANUEL NIETO (1844-1915)
El barbero de Sevilla: 'Me llaman la primorosa'**
El sombrero de tres picos, Suite No. 2
Danza de los vecinos
Danza del molinero
Danza final
Javier Perianes, piano*
Sabina Puértolas, soprano**
Principal Orchestra of the Teatro Real
Juanjo Mena, conductor
Picture | Carnegie Hall © Jeff Goldberg/Esto
APPROXIMATE DURATION
2 hours, 10 minutes
Break: 20 minutes
HOW TO GO TO THE CONCERT
Concert ticket
$26,00 - $106,00
ARTISTIC TEAM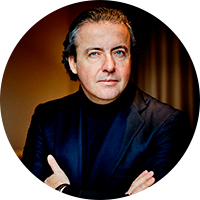 JUANJO MENA
Conductor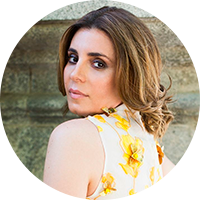 SABINA PUÉRTOLAS
Soprano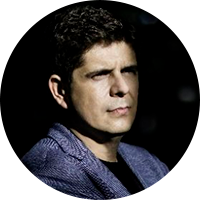 JAVIER PERIANES
Pianist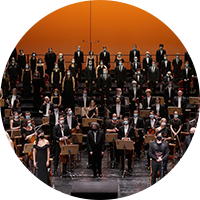 PRINCIPAL ORCHESTRA OF THE TEATRO REAL
Promoted By



Titular Sponsor