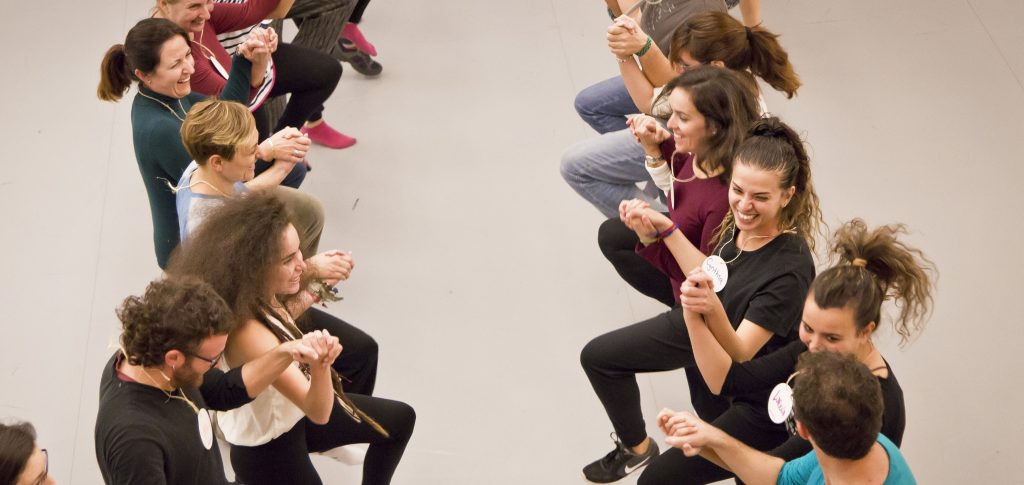 Lova activities revolve around teacher training and meetings between the teaching community, trainers, artists, students and actors in other sectors for sharing learnings and practices that are at the intersection between arts education and formal education.
Teacher Training - Lova summer course
This is a course of eight days and sixty hours of duration given by Mary Ruth McGinn Y Peter Hoyle which is held in the Teatro Real in Madrid in early July since 2009. Made during 25 teachers in Spain who want to develop the project in their classroom the next course. The course is also done in the Palace of Arts (Valencia) since 2015 and the Teatro Jofre Ferrol (Galicia) since 2017.
During these years have gone by course Lova Of summer 650 teachers. Since 2018, the three courses have, also, with the support of the ministries of education in their respective regions. This support is reflected in the partial financing of the course, the call for participation and seminars throughout the school year following training.
Art and education encounters autumn
It consists of meetings organized a weekend week in different places, such as in Slaughterhouse, at the International Institute, etc., with an attendance of up to two hundred fifty people participating in various workshops that connect the world of education and art.
Art and education meetings Spring
Meetings consists of a weekend-long residence in the Sierra de Madrid, with 100 Participants who conduct workshops related to art and education.
Aprendanza, Moving education, It is the meeting of the Lova association aimed at teachers, trainers, Arteducators and people, in general, interested in recovering the body's relationship with learning. With an eminently practical format, programming Aprendanza combines professional workshops, laboratories artistic intervention, creative spaces open to the public and discussion meetings, reflection and exchange of experiences on artistic and educational practices among professionals, aficionados, students and the general public.
Meetings at the Royal Theater
Organized between two and four Saturday mornings throughout the year to exchange views on the project in the participating centers and also to attract teachers interested.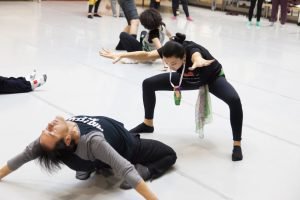 also we celebrate information days on Lova aimed at management teams, education inspectors, AMPAs teachers and members of public schools in the Community of Madrid. Run presentations by representatives of children's opera companies with activities and dynamics created by them / as / as.