we create (in) red - Session 1 horses +
Last Wednesday 9 September we got together in the first online meeting of the Lovera family of this course. This first live work session had two parts. In the first, we had the opportunity to enjoy a motivating and inspiring session facilitated by Mary Ruth McGinn. In the second, Llúcia Garrido and Benja Garzón, LÓVA trainers and teachers and pedagogical mediators of the LÓVA + experience presented the project and detailed the results of the initial survey carried out among lovers.. Do you want to slow down the materials produced collaboratively during the session? Here you have them!
Video summary of the first part of the session
What do we expect from this first session of LÓVA +? We create a tag cloud to collect our expectations.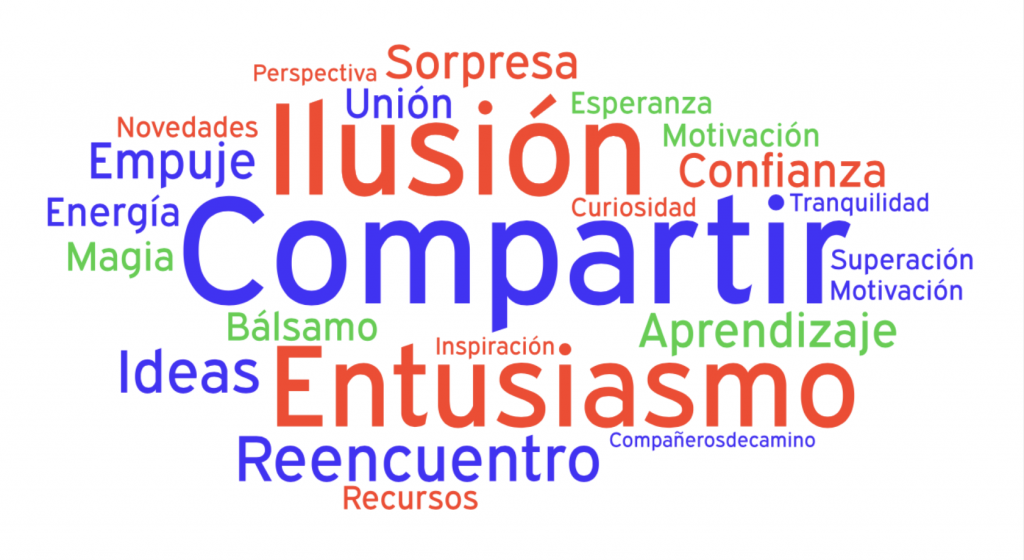 How will the network serve our collective learning? We share our metaphors on this collaborative board
What can we do to penetrate the network and feel united? These are the conclusions reached by the different groups for reflection and debate
Presentation of the second part of the session