The last session of this second quarter took place on Wednesday, March 1.
Here is the video of the session:
How to make up a story? How to pose the scenes? How to write the script? How to build a puppet? How to create the characters? How to give life to a puppet? What is a gesture palette?
To answer these questions and ask ourselves new ones in this session we have had the pleasure of having one of the most recognized puppeteers on the national scene., Guillermo Gil. Guillermo began working with puppets in 1992 and created his own company "Tropos, puppet theater "in 1998. Since then he has created 11 shows with which he has toured throughout the national territory and obtained important awards. He has worked as a puppet manipulator for television and written a book and articles related to puppet theater.. Since 1998 He is artistic director of the El Retiro Puppet Theater.
If you have been wanting more, do not miss the fabulous compilation of resources that he gave us.
further, Guillermo presents us with a challenge for the next session: have the students record a small puppet show scene. And for this he has left us a small guide that you can consult here. If you pick up the glove, write to lova @ proyectolova. is before 14 April to organize the video show. At the meeting of the day 21 April short videos can be shown (2-3 minutes) of what you have done in class and we will have Guillermo again to raise and resolve doubts, difficulties,… We are looking forward to seeing you.
Count yourself
"People need to count and in LÓVA everyone contam@s. We also need to tell what is happening in the classroom" Olga Moreno told us during the session when she joined the LÓVA+ pedagogical mediation team. So we dedicated the second part of the session to sharing in small groups those stones that we were encountering along the way and those findings that were surprising us..
Collective poetry
Do you remember that the mission that we left you in the previous session? We invite you to propose to your students the creation of poems to compose a collective collection of poems in podcast format. Well, here you have the result from the verses composed and recorded in classrooms of: CP El Vallín, Asturias, CEIP Joaquín Costa and CEIP Pintor Rosales de Madrid, IES Alquerias in Murcia, CEIp San Sadurniño, CEIP San Roque de Darbo, CEIP of Cariño, CPR San José de Galicia and CEIP Mestre Emilio Luna Valencian Community and musicalized by Pedro Sarmiento.
Professions booklets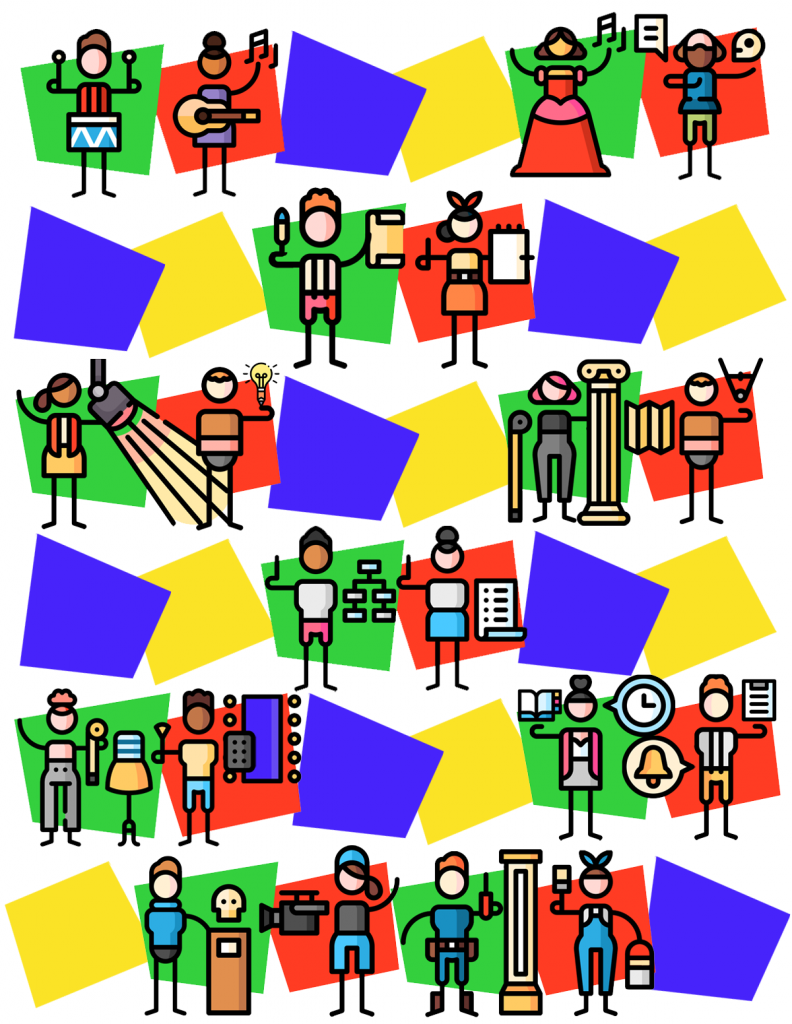 You already have on-line a renewed edition of the professions booklets for the Primary educational level based on the materials developed by Juan Blázquez.
Characterization and wardrobe, production management, musical composition, scenography, carpentry, writing, interpretation, illumination, rulership, documentation and PR.
You can find them both in the resource center of the PLANEA network like in our web. We hope you like it a lot and that it is useful!!