The Teatro Real Gift Card is the best way to give someone you care about a unique gift, filled with art and music. The Gift Card allows the holder to exchange the Gift Card total for tickets to see any of the shows that are currently advertised (whether opera, ballet, concerts and El Real Junior) for the current official season, subject to availability. The cost of each purchase will be deducted from the Gift Card and the remaining balance can be used whenever you like. There is no time limit. If the purchase exceeds the value of the Gift Card, the difference can be paid in cash or by credit/ debit card.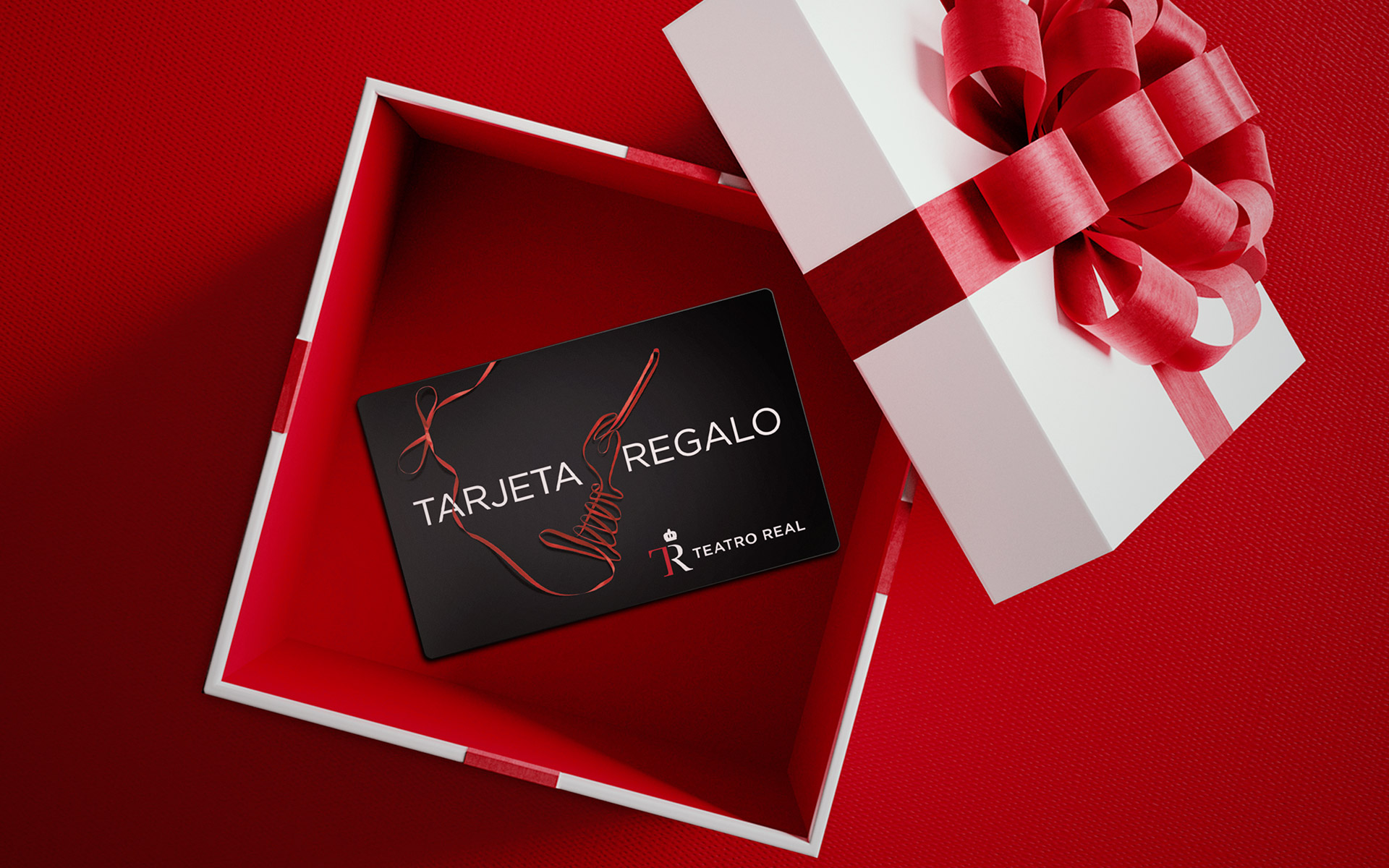 Advantages:
Expiry date: Use for one year from the date of purchase.
Immediate: The Gift Card can be used as soon as it has been bought.
Variety: Valid for any show performed as part of a season at the Teatro Real.
Affordable: Prices start at €30.
Convenient: You can purchase the card in three different ways (Box Office, Telephone, Internet). If you prefer, the card can be sent to you. Request this option at the time of purchase. Delivery costs apply.
Buy your gift card!