TALLER DE VERANO PARA NIÑOS: FALSTAFF
08 Jul 19 - 12 Jul 19
Taller de ópera:
"¡Jugamos a la ópera!"

Taller de vestuario:
"Vestimos a los personajes de las óperas"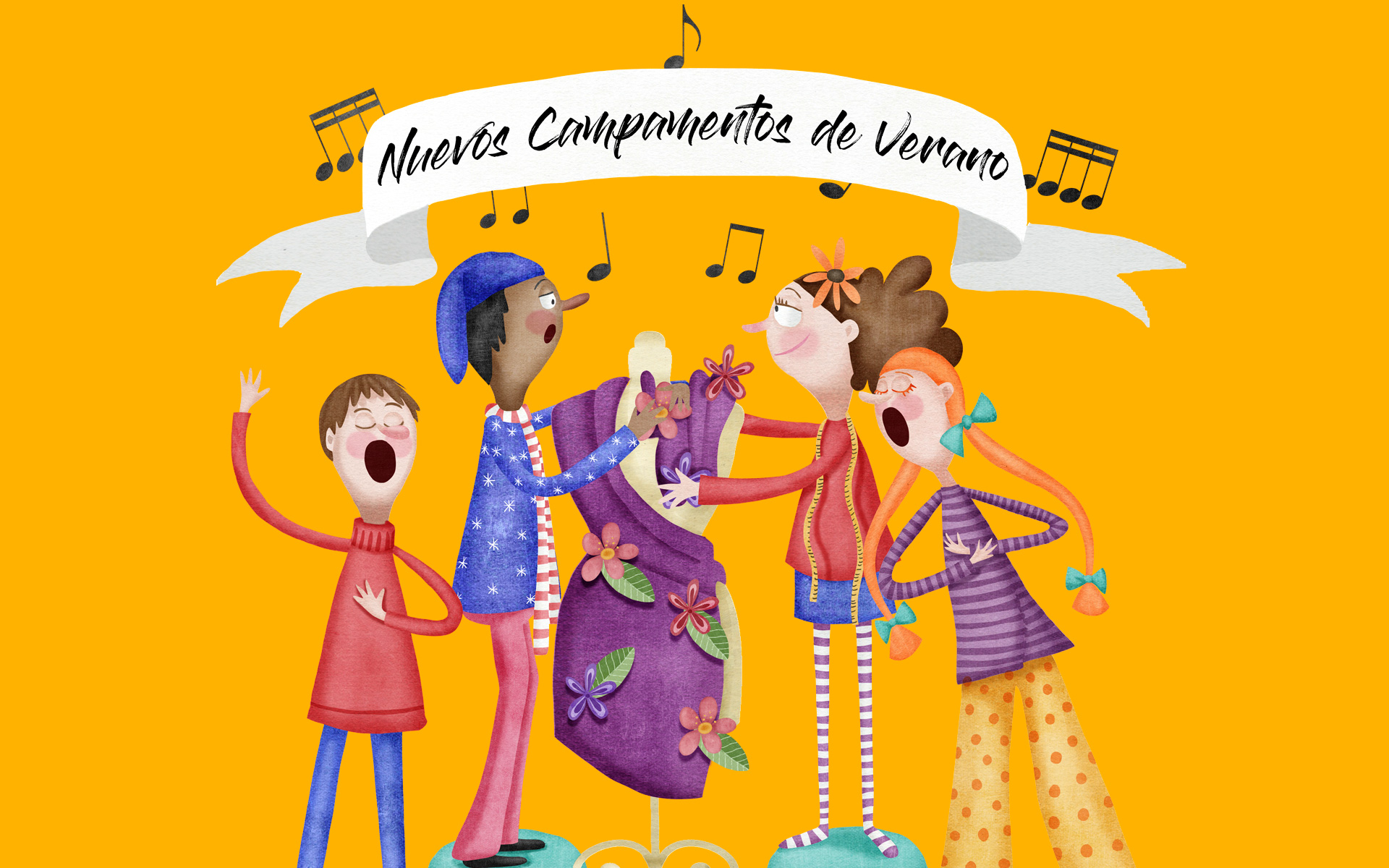 Tras el éxito del año pasado, el Teatro Real ofrece la segunda edición de sus Campamentos de Verano. Durante julio de 2019, los niños y niñas de 6 a 12 años podrán disfrutar de divertidas actividades pensadas exclusivamente para ellos. A través del juego, darán rienda suelta a su creatividad y su imaginación, dentro de un entorno de aprendizaje, colaboración y respeto.
El valor didáctico y artístico de estos talleres es primordial en el diseño de sus contenidos. Los objetivos que persiguen son:
Abrir la percepción del niño al mundo musical y artístico.
Incentivar y potenciar su creatividad.
Aportar valores a través de los cuentos, las fábulas y las historias para que puedan elaborar su propia visión del mundo.
Estimular la curiosidad por el arte y la cultura promoviendo en los niños y niñas respuestas creativas.
Los talleres constan de 2 módulos:
Taller de ópera: Jugamos a la ópera
Taller de vestuario: Vestimos a los personajes de ópera
Cada día, las actividades se desarrollarán en cinco horas de 09.00 a 14.00 h, en la que los niños podrán disfrutar y participar de ambos talleres. Al finalizar los talleres dispondrán de la opción de almuerzo para completar la jornada.
Los viernes de cada semana los niños y niñas ofrecerán a sus familiares y amigos una muestra de fin de taller.
Información práctica
Fechas: Del 8 al 12 de julio de 2019.
Horario: De 09.00 a 14.00 horas.
Horario del almuerzo: 14.30 a 15.30 horas.
Lugar: Sala de Ballet – Teatro Real.
Precio del taller sin almuerzo: 195 €. Con almuerzo 235 €
Más información: campamentos@teatroreal.es
Plazas limitadas
Are you an Amigo del Teatro Real yet?
Live the Teatro Real experience beyond its wonderful productions and you will contribute to elevating our institutional project.