Conciertos y recitales
MAESTRO
Powered by Audi e-tron
14 Oct, 19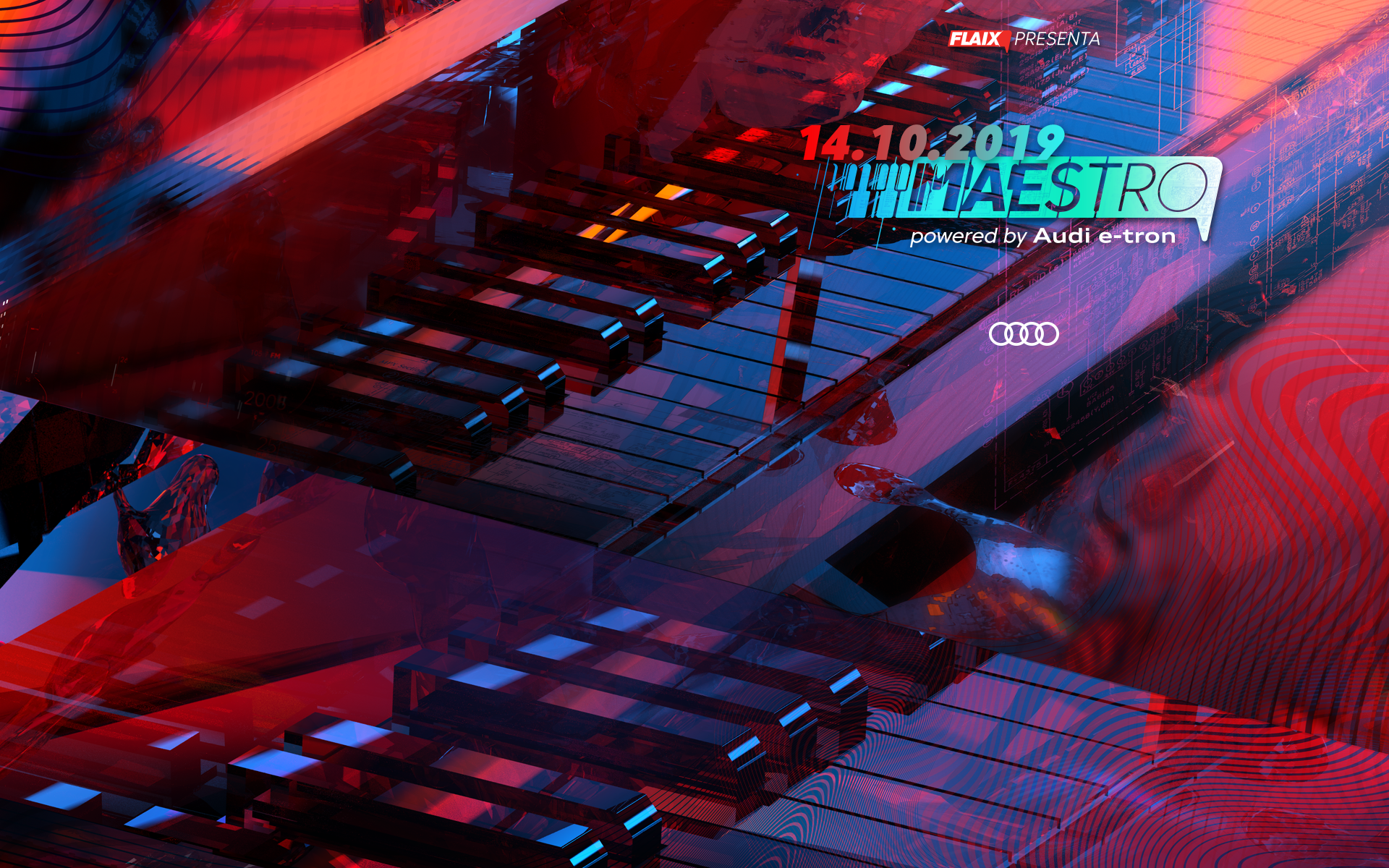 Por primera vez en la historia, el Teatro Real es electrónico y sinfónico al mismo tempo.
Desde el club, al macro-festival; desde el Euro Beat hasta el EDM.
MAESTRO es un dialogo musical entre un DJ y un director de orquesta. Es un espectáculo único que repasa la historia de la música electrónica de los últimos 30 años a través de la mezcla entre imágenes de la cultura de club, una orquesta sinfónica y músicos de música dance en directo.
MAESTRO es una fusión entre las raíces y lo contemporáneo que convierte el Teatro Real en una gran fiesta en honor a la cultura electrónica.
Más de 100 músicos y DJ's nacionales e internacionales en el escenario configuran una producción espectacular interpretando éxitos de Laurent Garnier, Daft Punk, Avicii, Tiesto, Derrick May, David Guetta, Bob Sinclar, Moby o Robert Miles entre muchos otros. Todo ello, combinado con imágenes que han marcado una era en nuestra cultura.
Estilos Dance: 80's, 90's, 00's, 10's House, Techno, Funky, Hardcore, Euro Beat, DownTempo, Uplifting Trance, Progressive, Makina, Garage, EDM, French House, Diva House, Dubtronica.
---
Powered by Audi e-tron.
Este evento no disfruta de las ventajas de la programación oficial del Teatro Real
Aren't you Amigo del Teatro Real yet?
Live the Teatro Real experience beyond its wonderful productions and you will contribute to elevating our institution project.