Conciertos
Cuarteto Meccore en la Sala de Orquesta del Teatro Real
23 Nov, 23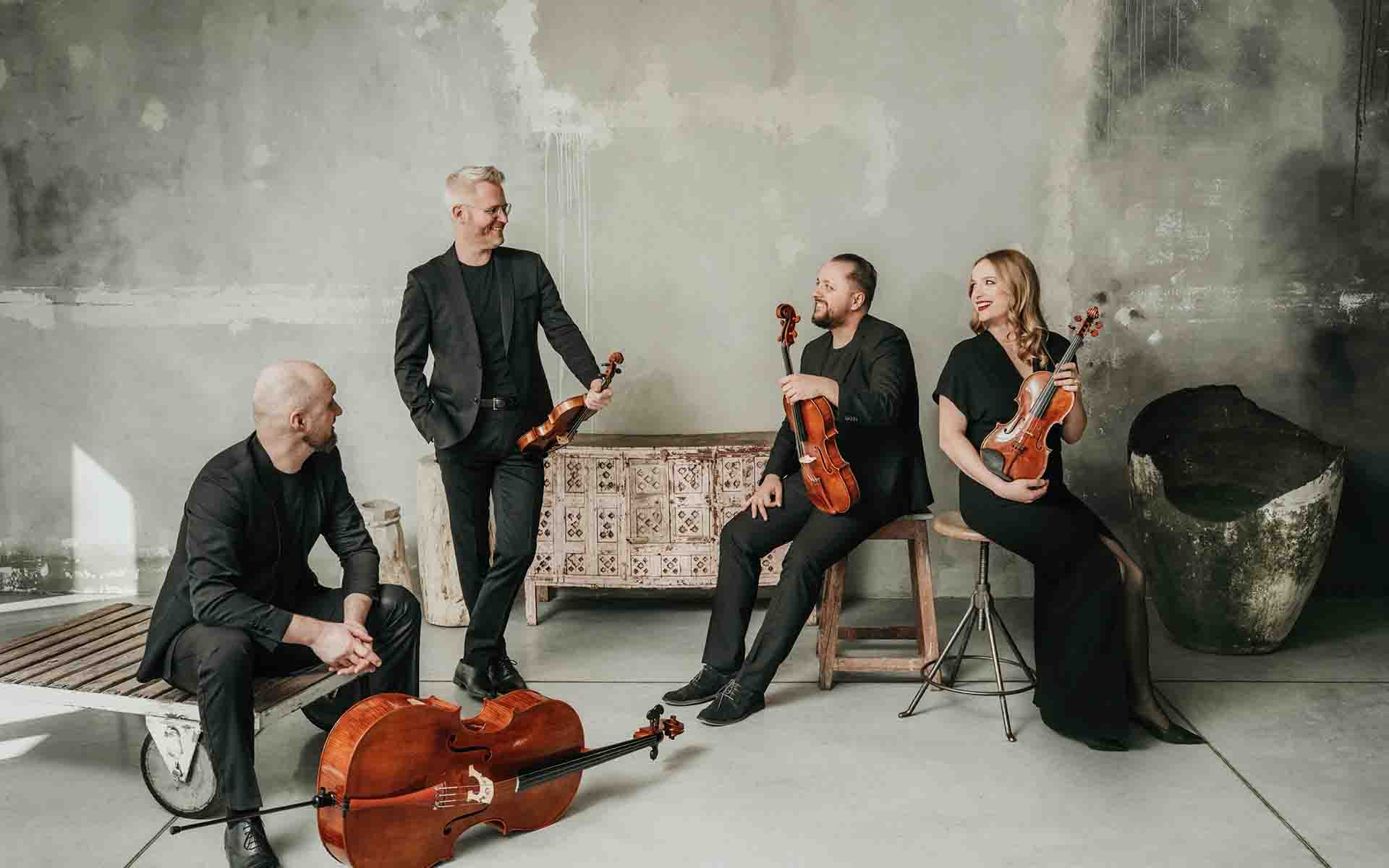 Una vez más, la Sala de Orquesta del Teatro Real será sede de un concierto de cámara. En esta ocasión, el Cuarteto Meccore interpretará obras de Szymanowski, Penderecki y Lutoslawski en el entorno único donde ensaya la Orqueta Titular del Teatro Real.
El cuarteto de cuerda Meccore es uno de los conjuntos más cautivadores de Europa. Durante muchos años, han sido un deleite para los amantes de la música y se han presentado en numerosas salas de conciertos prestigiosas del mundo.
23 de noviembre de 2023 - 20:30 horas
---
CUARTETO MECCORE
Wojciech Koprowski, violín
Aleksandra Bryła, violín
Michal Bryla, viola
Marcin Mączyński, cello
---
Programa musical
KAROL SZYMANOWSKI (1882 - 1937)
Cuarteto de cuerda núm. 2, op. 56
I. Moderato dolce e tranquillo
II. Vivace, scherzando
III. Lento

KRZYSZTOF PENDERECKI (1933 - 2020)
Cuarteto de cuerda núm. 3, "Hojas de un diario no escrito"
I. Grave
II. Adagio
III. Vivace
IV. Tranquillo

WITOLD LUTOSLAWSKI (1913 - 1994)
Cuarteto de cuerda
I. Movimiento introductorio
II. Movimiento principal
Are you an Amigo del Teatro Real yet?
Live the Teatro Real experience beyond its wonderful productions and you will contribute to elevating our institutional project.