Conciertos
Cuarteto Meccore en el Museo del Prado
22 Nov, 23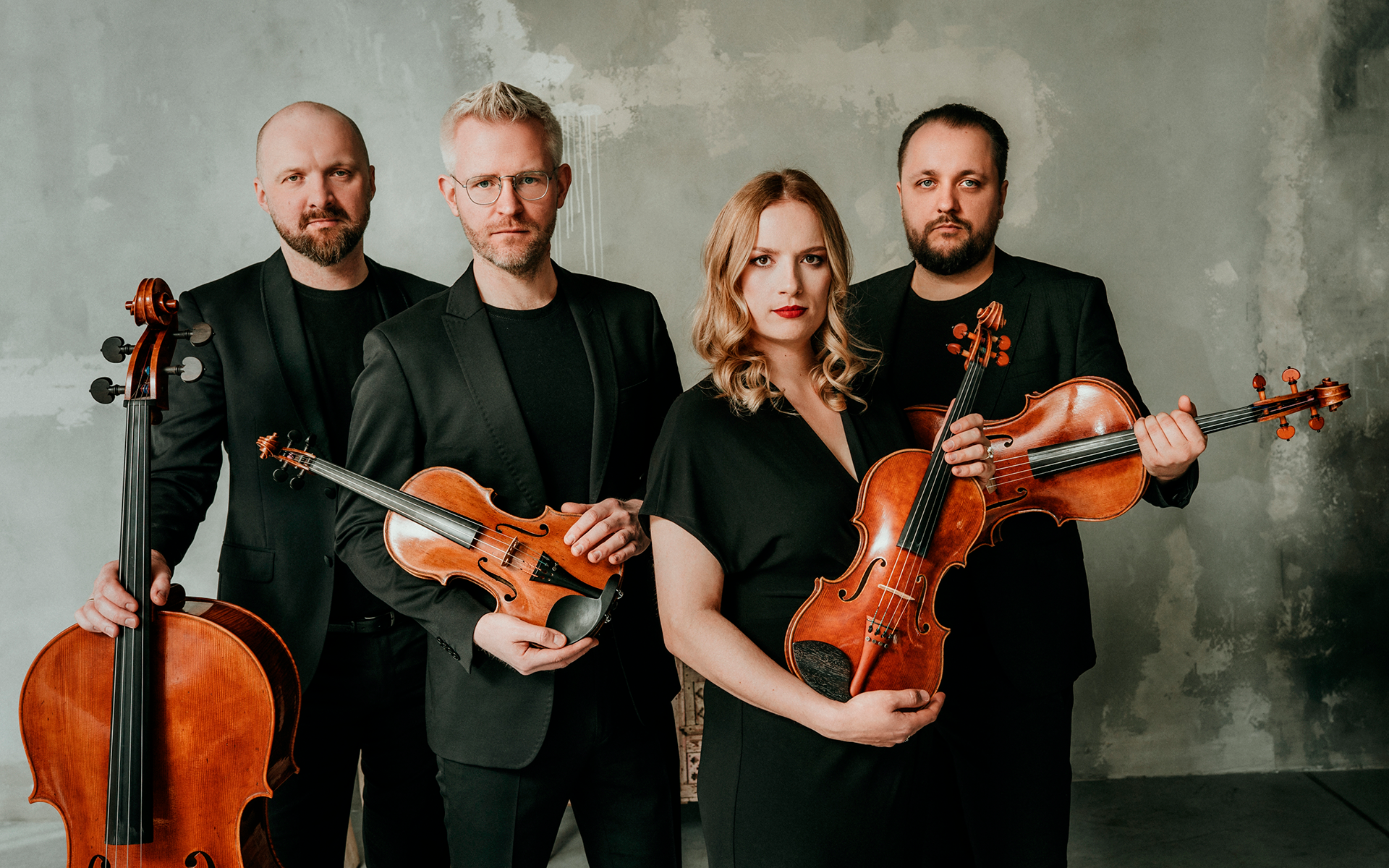 Concierto coorganizado por el Museo del Prado y el Teatro Real
---
La Sala de las Musas del Museo del Prado acogerá una nueva iniciativa del Teatro Real: llevar la música a otras grandes instituciones culturales. El 22 de noviembre, día de la patrona de la Música, el Cuarteto Meccore ofrecerá un concierto único en uno de los centros artísticos más importantes del país.
Fundado en 2007, el cuarteto de cuerda Meccore dejó una impresión notable en el Concurso Internacional de Cuartetos de Cuerda Wigmore Hall de 2012, ganando un total de cuatro premios. El conjunto polaco contó además, en sus orígenes, con la tutela de los miembros del Camerata String Quartet. Ahora, en el Museo del Prado, disfrutamos de un programa en el que las melodías de Szymanowski, Penderecki y Lutoslawski cobran vida a través de la ininterrumpida comunicación entre los músicos.
22 de noviembre de 2023 - 21:00 horas
---
CUARTETO MECCORE
Wojciech Koprowski, violín
Aleksandra Bryła, violín
Michal Bryla, viola
Marcin Mączyński, cello
---
Programa musical
KAROL SZYMANOWSKI (1882 - 1937)
Cuarteto de cuerda núm. 2, op. 56
I. Moderato dolce e tranquillo
II. Vivace, scherzando
III. Lento

KRZYSZTOF PENDERECKI (1933 - 2020)
Cuarteto de cuerda núm. 3, "Hojas de un diario no escrito"
I. Grave
II. Adagio
III. Vivace
IV. Tranquillo

WITOLD LUTOSLAWSKI (1913 - 1994)
Cuarteto de cuerda
I. Movimiento introductorio
II. Movimiento principal
Are you an Amigo del Teatro Real yet?
Live the Teatro Real experience beyond its wonderful productions and you will contribute to elevating our institutional project.