Opera
Achille in Sciro
Francesco Corselli
17 Feb, 23 - 25 Feb, 23
Musical Conductor: Ivor Bolton | Stage Director: Mariame Clément | Baroque Orchestra of Seville | Principal Chorus of the Teatro Real 
Buy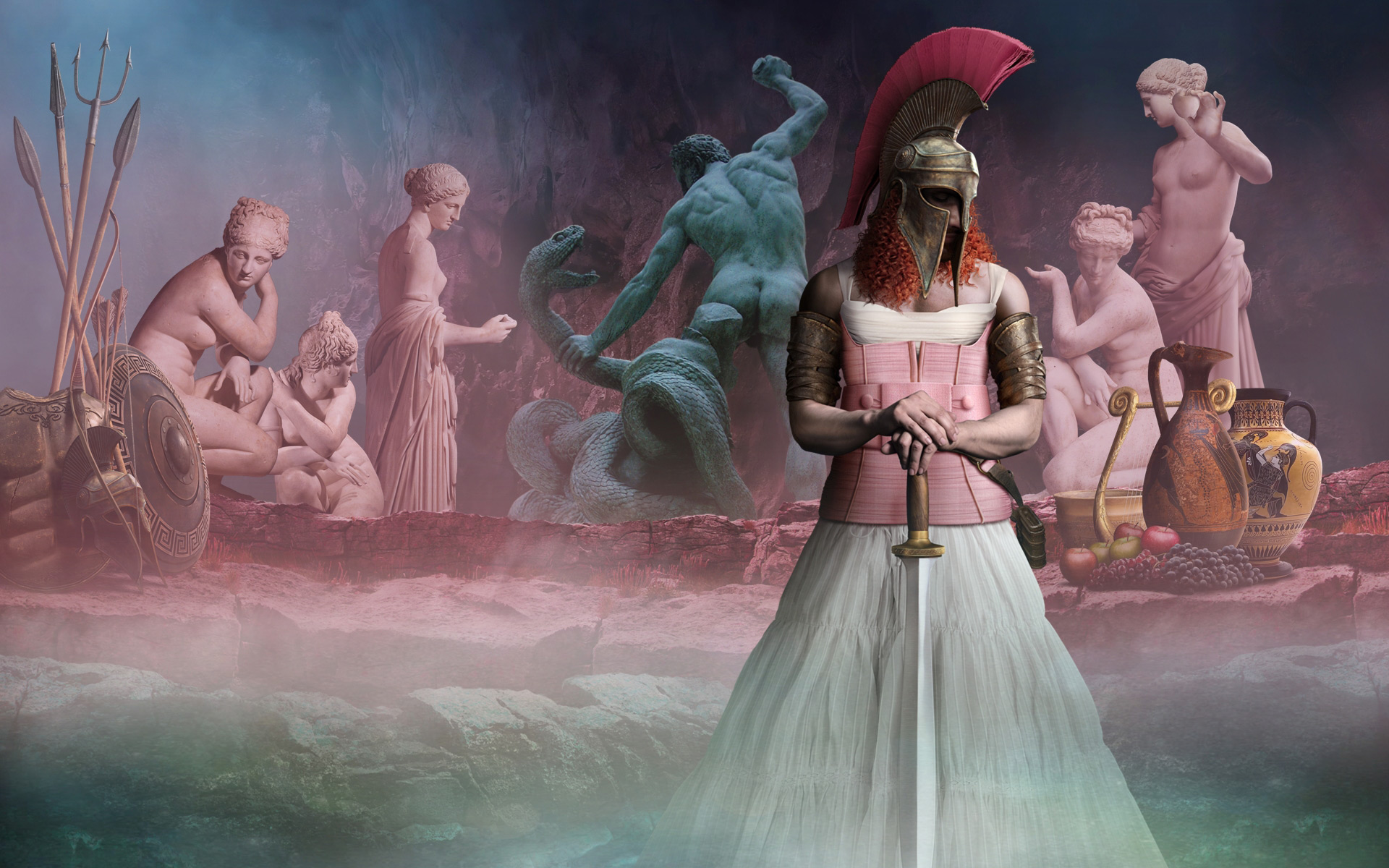 Disguise and transvestism were an essential part of opera plots from the Venetian origins of this genre. In line with this tradition - continued by ópera seria – the episode of Aquiles on the island of Esciros inspired more than 30 compositions for voice based on the libretto of Metastasio in 1737: Tetis, mother of Aquiles, disguises her son as a woman to hide him in the court of King Licomedes and prevent his participation in the Trojan War. (What else is missing?). However, the plan begins to come apart when Aquiles, incapable of subduing his virility, falls in love with Princess Deidamia.
Francesco Corselli is a fundamental name in Spanish opera of the 18th century: as Kapellmeister of the Royal Chapel of Madrid for nearly 30 years, he was the principle supplier of opera to the Spanish court. Some of these were under the artistic direction of the famous castrato Farinelli. First seen in 1744 at the Real Coliseo del Buen Retiro in Madrid, Achille in Sciro was composed to celebrate the marriage of the Infanta of Spain, Maria Teresa Rafaela to the Dauphin of France. Staging this opera was postponed by the interruption of the pandemic and it represents a momentous milestone in the recovery of our musical heritage.
---
Opera drammatica in three acts
Music by Francesco Corselli (1705-1778)
Libretto by Pietro Metastasio
Premiered for the firts time at the Real Coliseo del Buen Retiro de Madrid, 8 December 1744
Recoupered by the Instituto Complutense de Ciencias Musicales (ICCMU)
Premiere at the Teatro Real

New production of the Teatro Real
---
Artistic team
Musical Conductor and harpsichordist I Ivor Bolton
Stage Director I Mariame Clément
Stage and Costume Designer I Julia Hansen
Choreographer I Mathieu Guilhaumon
Lighting Designer I Ulrik Gad
Baroque Orchestra of Seville
Principal Chorus of the Teatro Real
---
Cast
Licomede | Mirco Palazzi
José Coca - 21 feb
Ulises | Tim Mead
Deidamia | Francesca Aspromonte
Teagene | Sabina Puértolas
Achille / Pirra | Franco Fagioli
Arcade | Kryzstian Adam
Nearco | Juan Sancho
Releases
Collaborating and Benefactor Friend
Performances
Date/hour
Space
Cast
Subscription ticket
Parallel activities
Enfoques
Ponemos el foco sobre la producción de Aquiles en Esciros con algunos de sus protagonistas.
Mesa redonda
What's On
Biblioteca Nacional
La mitología en la literatura y la ópera. Mesa redonda en torno a Aquiles en Esciros y L'Orfeo | 17 de noviembre
Conferencia
What's On
Biblioteca Regional de Madrid
Itinerarios. Escenarios teatrales en el palacio y los jardines del Buen Retiro | Febrero
Conferencia
What's On
Fundación Pastor
Mito clásico y ópera: Aquiles en Esciros | Febrero
Descubrir a Corselli
What's On
Instituto Cervantes. Sede Central
Música de España de origen italiano
Ciclo de cine
Primeras transrepresentaciones | Febrero
Encuentro
What's On
Istituto Italiano di Cultura di Madrid
Redescubriendo obras maestras | Febrero
Conferencia
What's On
Museo Arqueológico Nacional
Conferencia sobre el mito de Aquiles por Margarita Moreno Conde | Febrero
Exposición
What's On
Museo de Historia de Madrid
Príamo rescatando el cadáver de Héctor - Exposición como pieza del mes del abanico de marfil, con incrustaciones de oro y piedras semipreciosas | Febrero
Seminario
What's On
Museo Nacional Centro de Arte Reina Sofía
Los hombres no quieren ir a la guerra
Ciclo de conferencias
What's On
Patrimonio Nacional
Corselli y la Real Capilla. Ceremonias cortesanas. Ciclo de conferencias enmarcado en la actividad de Patrimonio Nacional Los martes en Palacio | 7, 14 y 21 de febrero de 2023
Visita
What's On
Red Cooperación Rutas de Carlos V
La leyenda de las siete mancas.
Visita a la villa de Simancas y, en exclusiva, también al Archivo de Simancas | 18 febrero
Proyección
Proyección de Aquiles en Esciros. Ciclo de cine péplum | Febrero
Are you an Amigo del Teatro Real yet?
Live the Teatro Real experience beyond its wonderful productions and you will contribute to elevating our institutional project.