Authentic Flamenco Tour
Authentic Flamenco Tour: Paula Rodríguez
Gira internacional Singapur, Corea del Sur, China, Japón, Nueva Zelanda, Australia, Emiratos Árabes y Arabia Saudí
02 Jun, 23 - 03 Dec, 23
En coproducción con FEVER y SO-LA-NA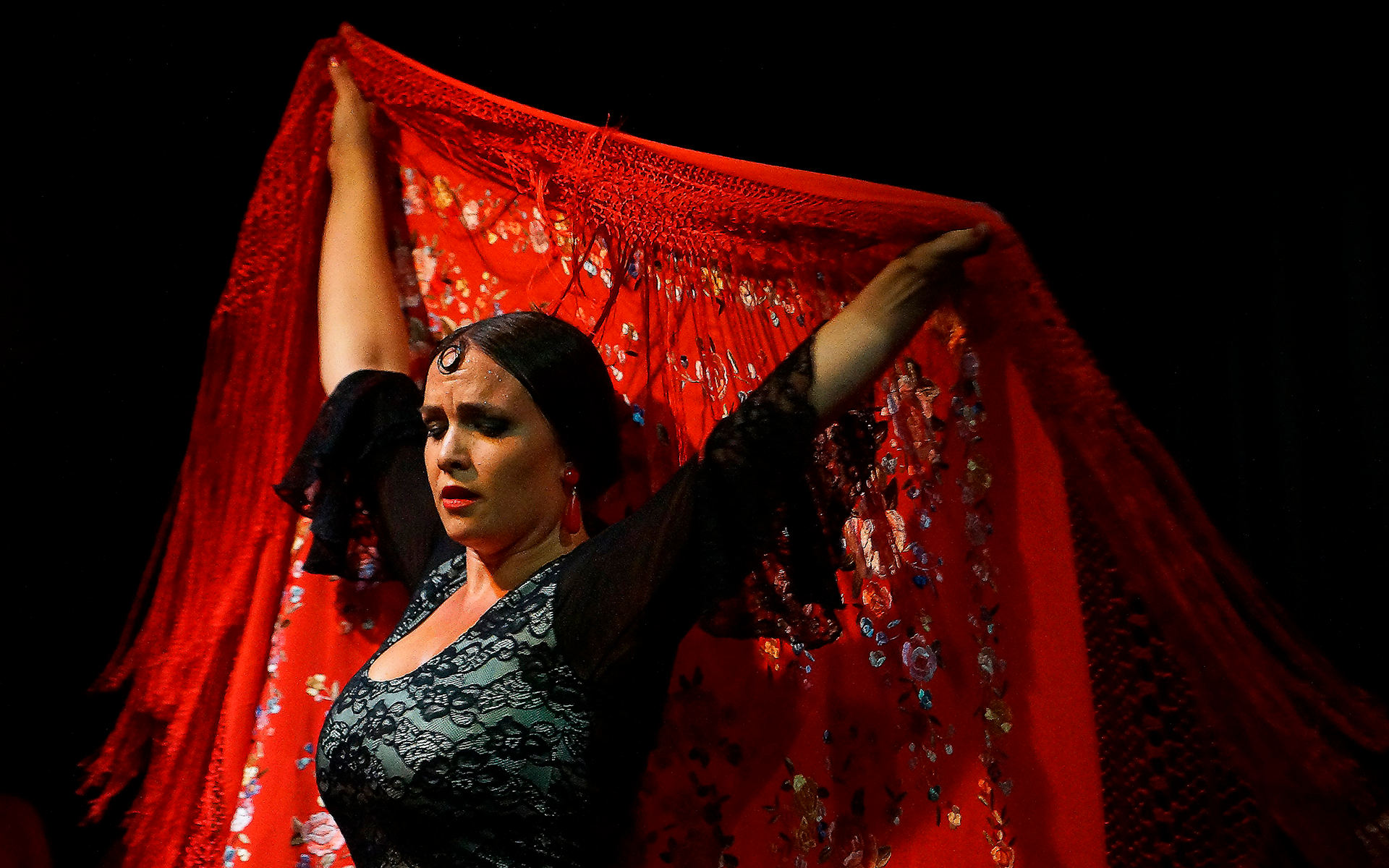 Fechas y ciudades
Singapur - Del 2 al 11 de junio
Seúl - Del 16 al 25 de junio
Busán - Del 30 de junio al 2 de julio
Daegu - Del 6 al 9 de julio
Seúl - Del 14 al 16 de julio
Busán - Del 21 al 23 de julio
Gwangju - Del 29 al 30 de julio
Tokyo - Del 13 al 17 de septiembre
Auckland - Del 22 al 24 de septiembre
Sydney - Del 29 de septiembre al 8 de octubre
Brisbane - Del 13 al 15 de octubre
Melbourne - Del 20 al 29 de octubre
Abu Dhabi - Del 3 al 5 de noviembre
Dubai - Del 10 al 19 de noviembre
Riyadh - Del 23 al 26 de noviembre
Jeddah - Del 30 de septiembre al 3 de diciembre
---
Más información y venta de entradas aquí
---
Authentic Flamenco
El flamenco es como el tiempo, la vida, el pulso de tu sangre, el corazón que mueve tu interior para que sigas andando hacia delante.
El flamenco es como el amor; como enamorarse. Te hace reír o llorar impulsivamente, no se puede controlar, fluye como la lluvia, del cielo a la tierra, y de la tierra al mar. El flamenco es la luz, el alma, el duende, el ángel. Es el niño pequeño que no deja de bailar. Es la niña que te canta a diario en la piel.
Authentic Flamenco es como el viento en el oído, como el agua de tu cuerpo, es el fuego que te calienta y te baila. Como la tierra que lleva su compás y su ritmo ajena a todo lo demás. Es esa magia tan familiar, esa mezcla que necesitamos la humanidad para sentir de verdad. Es un no poder olvidar que estamos vivos, mucho más vivos. Authentic Flamenco no te deja: te vuelve sueño, ave, árbol. Raíces que de pronto te abrazan para no soltarte nunca más.
Este Authentic Flamenco es Real.
---
Paula Rodríguez
Los palos más representativos del flamenco a través de la expresión de los sentimientos más profundos del alma. Un viaje artístico que invita a descubrir la riqueza musical, plástica y emocional que destila arte genuinamente español. Lenguaje de abanicos, quejíos, hondura, magia, bata de cola y mantón, color y alegría. Nuestra verdad: Authentic Flamenco
Zambra - Taranto
Falseta y Fandangos
Seguirillas - Tangos
Soleá por Bulería
Cantiña
---
Elenco
Baile: Paula Rodríguez
Baile: José el Escarpín
Guitarra: Ángel Flores
Guitarra: Antonio Jiménez
Cante: Jonathan Reyes
Cante: José del Calli
Percusión: Juan Amaya
Equipo artístico
Director artístico: Amador Rojas
Directora de Coreografía: Paula Rodríguez
Director Musical: José del Calli
Director Técnico: Chipi Cacheda
Productor: Aurelio Solana
---
Duración aproximada 1 hora y 5 minutos
Performances
Date/hour
Space
Cast
Subscription ticket
Are you an Amigo del Teatro Real yet?
Live the Teatro Real experience beyond its wonderful productions and you will contribute to elevating our institutional project.