Authentic Flamenco Tour
Authentic Flamenco Tour: Yolanda Osuna
Gira internacional: Bélgica, Francia, Reino Unido, Estados Unidos y Canadá
12 May, 23 - 10 Dec, 23
En coproducción con FEVER y SO-LA-NA
Buy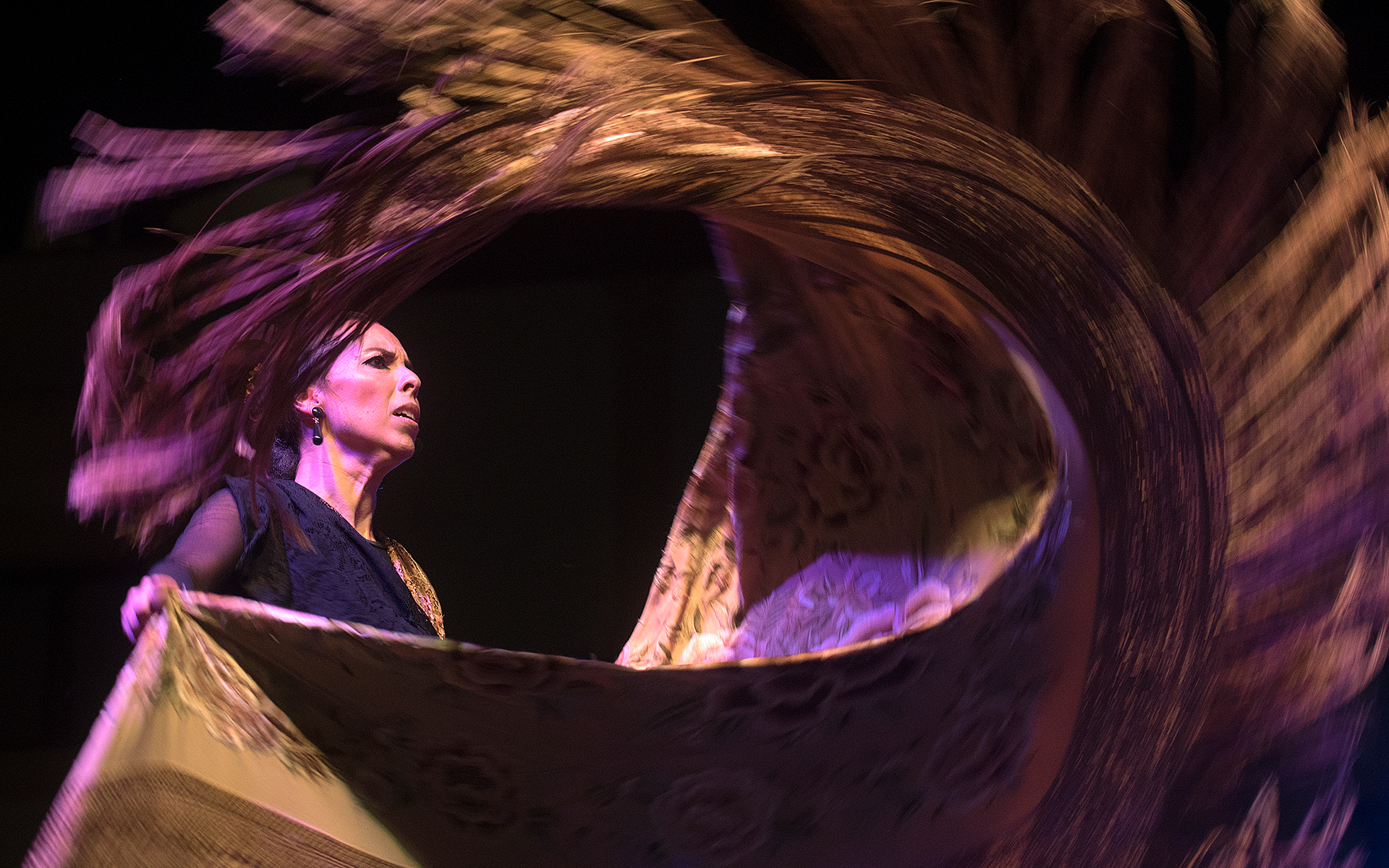 Fechas y ciudades
Bruselas - Del 12 al 28 de mayo
Mánchester - Del 2 al 10 de junio
Londres - Del 15 al 25 de junio
Minneapolis - Del 30 de junio al 2 de julio
Chicago - Del 7 al 16 de julio
Detroit - Del 19 al 21 de julio
Nueva York - Del 27 de julio al 6 de agosto
Philadelphia - Del 24 al 27 de agosto
Washington DC - Del 31 de agosto al 7 de septiembre
Boston - Del 15 al 24 de septiembre
Tampa - Del 29 de septiembre al 6 de octubre
Nueva York - Del 12 al 15 de octubre
Ottawa - Del 19 al 20 de octubre
Atlanta - Del 26 de octubre al 5 de noviembre
Montreal - Del 10 al 11 de noviembre
Nueva York - Del 17 al 19 de noviembre
Montreal - Del 24 de noviembre al 2 de diciembre
París - Del 7 al 10 de diciembre
---
Más información y venta de entradas aquí
---
Authentic Flamenco
El flamenco es como el tiempo, la vida, el pulso de tu sangre, el corazón que mueve tu interior para que sigas andando hacia delante.
El flamenco es como el amor; como enamorarse. Te hace reír o llorar impulsivamente, no se puede controlar, fluye como la lluvia, del cielo a la tierra, y de la tierra al mar. El flamenco es la luz, el alma, el duende, el ángel. Es el niño pequeño que no deja de bailar. Es la niña que te canta a diario en la piel.
Authentic Flamenco es como el viento en el oído, como el agua de tu cuerpo, es el fuego que te calienta y te baila. Como la tierra que lleva su compás y su ritmo ajena a todo lo demás. Es esa magia tan familiar, esa mezcla que necesitamos la humanidad para sentir de verdad. Es un no poder olvidar que estamos vivos, mucho más vivos. Authentic Flamenco no te deja: te vuelve sueño, ave, árbol. Raíces que de pronto te abrazan para no soltarte nunca más.
Este Authentic Flamenco es Real.
---
Yolanda Osuna
La verdad del querer. El querer saber quiénes somos y quién nos quiere. Quien nos tiende su mano sin esperar nada a cambio; esas personas con las que la vida hace que te detengas, y hagan de ese encuentro, algo único y maravilloso. Personas que no siempre estarán con nosotros y que nos harán sentir la nostalgia del recuerdo y el amor hacia ellas. Ese amor hecho grito de amistad y pasión, que latirá desde lo más profundo de nuestros corazones para conseguir ser amor verdadero. Nuestra verdad: Authentic Flamenco.
Encuentro. Vidalita – Alegrías.
Nostalgia. Copla-Bulería.
Libertad de ser. Romance.
Grito al amor. Fandangos.
Mi latir. Petenera.
Amor verdadero. Tanguillos-Tangos-Rumba
---
Elenco
Baile: Yolanda Osuna
Baile: Juan Fernández
Guitarra: Juan Marín
Guitarra: Álvaro Mora
Cante: Bernardo Miranda
Cante: Cristina Tovar
Saxofón: Juan Diego Sáez
Equipo artístico

Director artístico: Amador Rojas
Directora de Coreografía: Yolanda Osuna
Director Musical: Miguel Pérez
Director Técnico: Chipi Cacheda
Productor: Aurelio Solana
---
Duración aproximada 1 hora y 5 minutos
Performances
Date/hour
Space
Cast
Subscription ticket
Are you an Amigo del Teatro Real yet?
Live the Teatro Real experience beyond its wonderful productions and you will contribute to elevating our institutional project.