Dance
Compañía Antonio Gades
Fuego
22 Oct, 20 - 24 Oct, 20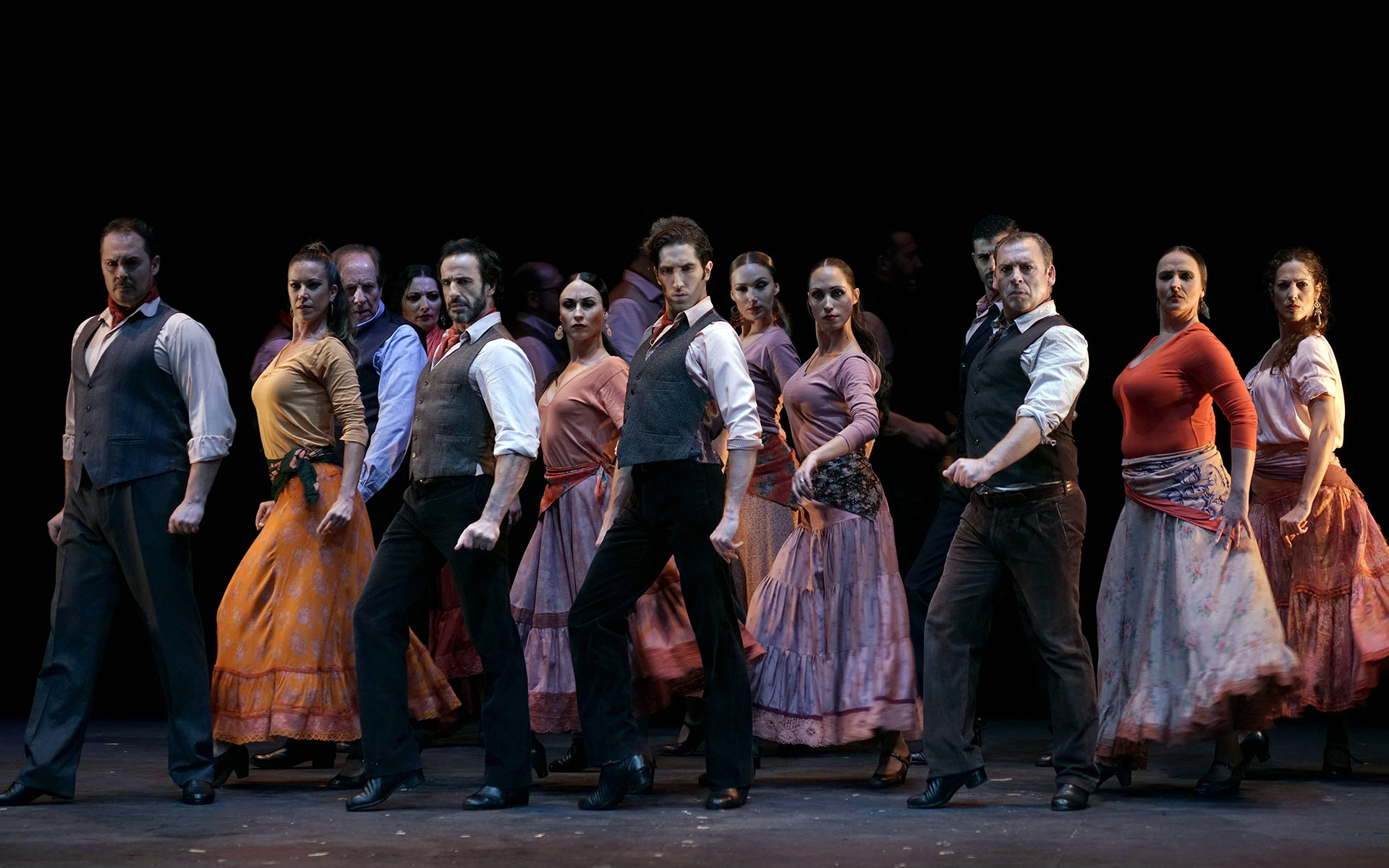 En Fuego, como en las demás obras de Antonio Gades, la coreografía y la música elegida ­-un collage de flamenco y partes de El amor brujo de Manuel de Falla-, nacen de la dramaturgia teatral, con un discurso conceptual que late a lo largo de toda la obra, en la que los artistas bailan, actúan, cantan y tocan en un marco escénico de gran belleza plástica, tensión emocional y profunda autenticidad.
Estreno absoluto: Paris, Théatre du Chatelet, 26 de enero de 1989
---
Ficha Artística
Compañía Antonio Gades
Dirección artística | Stella Arauzo
Orquesta Titular del Teatro Real (Orquesta Sinfónica de Madrid)
Director musical | Miquel Ortega
Coreografía y escenografía | Antonio Gades y Carlos Saura
Espacio escénico y vestuario | Gerardo Vera
Iluminación | Antonio Gades, Carlos Saura y Dominique You
Reparto
Candela | Esmeralda Manzanas
Carmelo | Álvaro Madrid
El espectro | Juan Pedro Delgado
La hechicera | Raquel Valencia
Cantaores
Sara Salado
Alfredo Tejada
Enrique Bermúdez 'Piculabe'
Aser Giménez
Guitarristas
Antonio Solera
Basilio García
Cuerpo de baile
Amor Cánovas, Ana Pardo, Elena Ros
María José López, María Nadal
Raquel Ortega, Silvia Vidal, Virginia Guiñales
Álvaro Brito, Ángel Navarro, Antonio Ortega, Ciro Ortín
Miguel Ángel Rojas, Miguel Lara, Pepe Vento, Santiago Herranz
Performances
Date/hour
Space
Cast
Subscription ticket
Are you an Amigo del Teatro Real yet?
Live the Teatro Real experience beyond its wonderful productions and you will contribute to elevating our institutional project.