Dance
Compañía Nacional de Danza
19 Nov, 20 - 21 Nov, 20
Titular Orchestra of the Teatro Real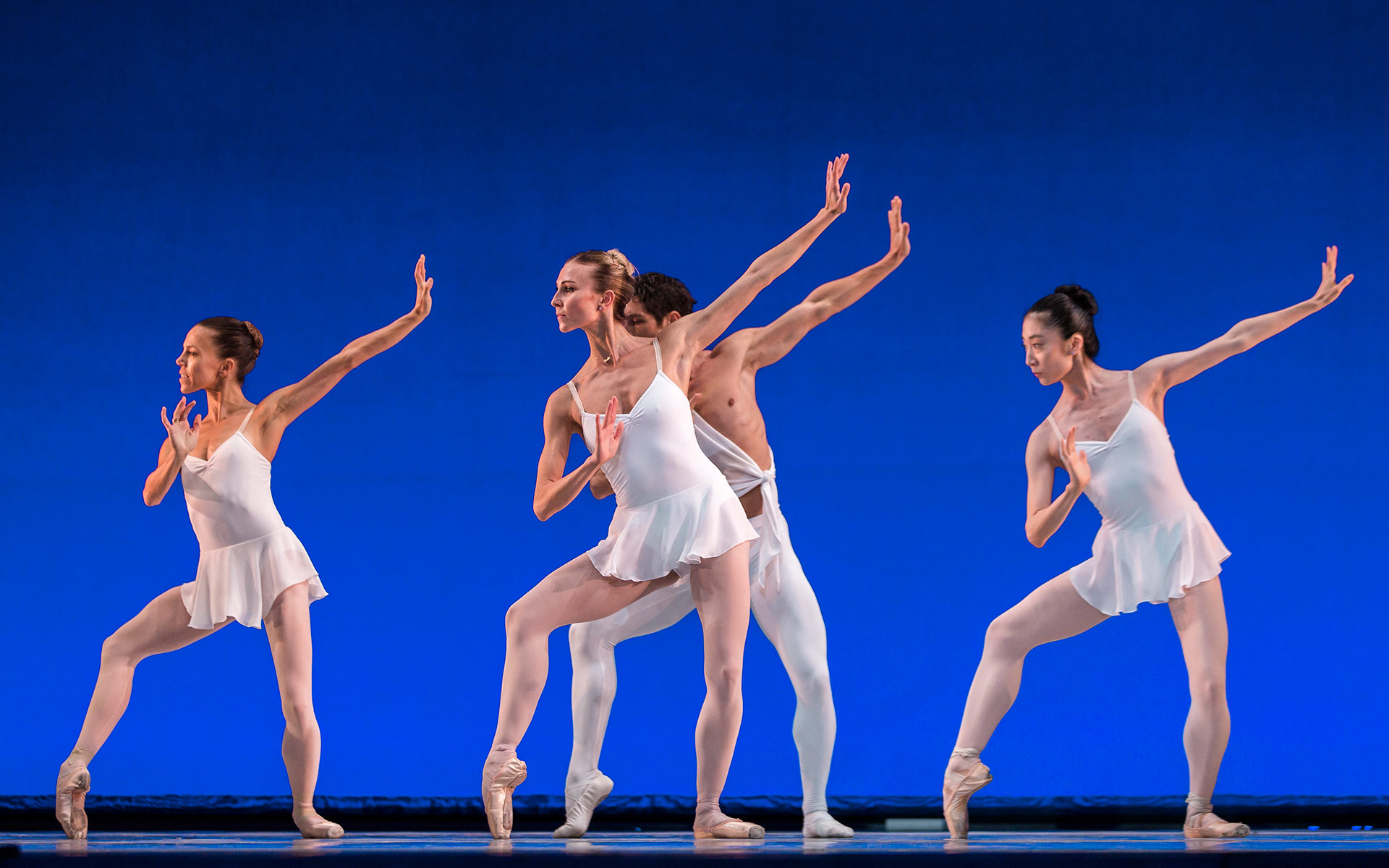 With the purpose of disseminating dance by using different choreographic languages, the Compañía Nacional de Danza (CND / National Ballet Company) –under the leadership of Joaquín De Luz– returns to the Teatro Real with a three part programme that includes two works never seen before on the stage of the Plaza de Oriente: Apollo and Concerto DSCH. The first is a masterpiece by George Balanchine with the music of Stravinsky that premiered with the Ballets Russes of Diaghilev in 1928 in Paris, and which the CND shares with us now, as it was one of the first successes of the legendary choreographer and the musician. For its part, Concerto DSCH is a passionate exercise in emotion and drama that Alexei Ratmanski translated from the vibrant score by Shostakovich – his Concerto for piano no. 2– for the stage of the New York City Ballet in 2008. The programme concludes with an emblematic work, created by Nacho Duato in 2001 for the company: White Darkness, a choreography by the former Director of the CND (National Dance Company) which is a reflection about the world of drugs and its effect on social behaviour.
---
Artistic director | Joaquín de Luz
Musical conductor | Daniel Capps
Titular Orchestra of the Teatro Real
---
Apollo
Music by Ígor Stravinsky (1882-1971), (Apollon Musagéte)
Premiere at the Teatro Real
Choreographer | George Balanchine
Lighting | Ronald Bates
---
Concerto DSCH
Music by Dmitri Shostakóvich (1906-1975), (Piano Concerto No. 2 in F major, Op. 102)
Premiere at the Teatro Real
Choreographer and costume designer | Alexei Ratmanski
Costume designer | Holly Hynes
Lighting | Mark Stanley
Pianist | Luis Fernando Pérez
---
White Darkness
Music by Karl Jenkins (1944), (Adiemus Variations –Adiemus Songs of Sanctuary–, Strings Quartet No. 2, Passacaglia)
Choreographer and costume designer | Nacho Duato
Set designer | Jaffar Chalabi
Lighting | Joop Caboort
Releases
Patron friends, Family Friend and Young Friend
Subscribers friend and young non-friends
Performances
Date/hour
Space
Cast
Subscription ticket
Compañía Nacional de Danza
Compañía Nacional de Danza
Compañía Nacional de Danza
Compañía Nacional de Danza
Are you an Amigo del Teatro Real yet?
Live the Teatro Real experience beyond its wonderful productions and you will contribute to elevating our institutional project.