Opera
Dead Man Walking
Jake Heggie
26 Jan, 18 - 09 Feb, 18
Musical conductor: Mark Wigglesworth
Stage Director: Leonard Foglia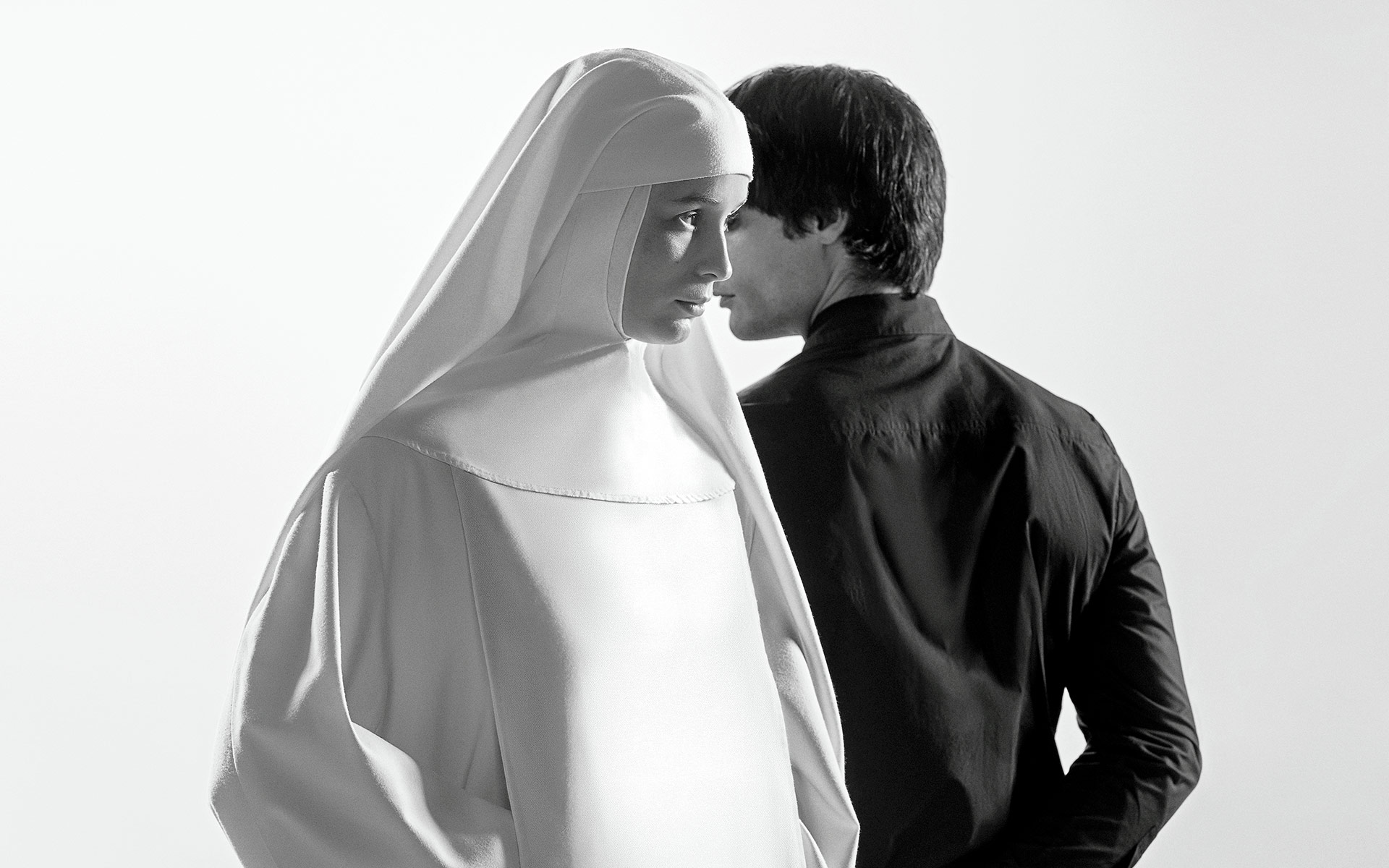 On 26 January, the Teatro Real presents the Spanish premiere of Dead Man Walking, the first opera by composer Jake Heggie, based on a non-fiction book of the same name by Sister Helen Prejean. Dead Man Walking - slang in American prisons for a prisoner on death row as he walks from his cell to the electric chair - is a reflection on the death penalty, and at the same time, a study in the redemptive power of love.

At the Teatro Real, mezzo-soprano Joyce DiDonato will give life to Sister Helen Prejean, protagonist of the drama, while the musical direction will be in the hands of Mark Wigglesworth, and the stage direction, by Leonardo Foglia.
Subtitles in
Español, Inglés
Opera in two acts
Music by Jake Heggie (1961)
 
Libretto by Terrence McNally
Based on the book by Sister Helen Prejean
This opera was commissioned by the San Francisco Opera
                                                                                                                   
Premiere at the Teatro Real
 
Production by the Lyric Opera of Chicago
Synopsis of Dead Man Walking
Artistic information
Artistic team
Performances
Date/hour
Space
Cast
Subscription ticket
Parallel activities
Cursos de Formación
Broadway/Ópera: teatro musical en Nueva York en el siglo XX. Curso alrededor de la producción del Teatro Real. 1 a 15 de febrero de 2018
No me cuentes películas... ¡hazlas!. Curso de narración cinematográfica alrededor de la producción del Teatro Real. 20 de octubre al 11 de noviembre de 2017
Enfoques
Encuentro con los artistas de la producción. Martes, 23 de enero, 20.15 h. Sala Gayarre. Acceso libre. Aforo limitado.
En torno a Dead Man Walking
José Luis Téllez desgrana al público interesado las claves de la ópera todos los días de función, 45 minutos antes de la misma. Sala Gayarre. Aforo limitado.
Mesa Redonda
Intervienen Federico Mayor Zaragoza, Juan Ignacio Morro, Hermana Helen Prejean, Joaquín José Martínez, moderados por Esteban Beltrá. Jueves 25 de enero a las 19:30, sigue la conferencia en Facebook Live.
Proyección
What's On
Filmoteca Española
Proyección de Dead Man Walking (1995), de Tim Robbins. 20 de enero, 21:30h. Cine Doré.
Page to State
What's On
Instituto Internacional
Curso en inglés en torno a Dead Man Walking. 15 de enero a 12 de febrero de 2018. Lunes de 19:30 a 22h, 15 horas en duración.
Proyección
What's On
Instituto Internacional
Proyección de la película Dead Man Walking (Tim Robbins, 1995). Entrada libre hasta completar aforo. 18 de enero de 2018, 19:30h.
Are you an Amigo del Teatro Real yet?
Live the Teatro Real experience beyond its wonderful productions and you will contribute to elevating our institutional project.