Opera
Diàlegs de tirant e Carmesina
PERFORMANCES AT TEATROS DEL CANAL
Joan Magrané
23 Nov, 22 - 27 Nov, 22
Musical Conductor: Francesc Prat | Stage Director: Marc Rosich | Stage designer: Jaume Plensa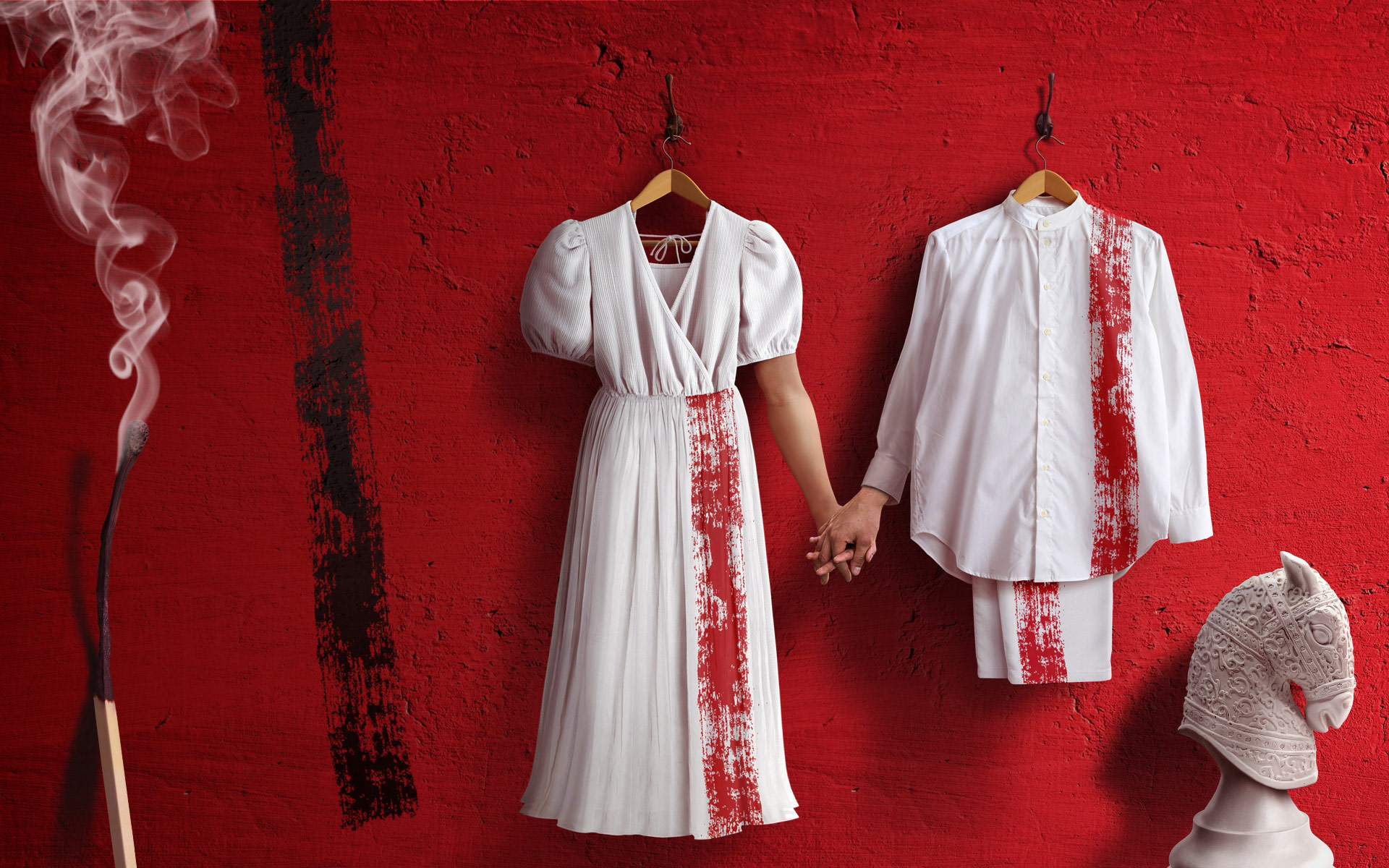 The ancient books of chivalry – abridged and updated in Orlando Furioso by Ariosto or Jerusalén liberada by Tasso - were a fundamental source of dramatic material during the period of Baroque opera. The ingenious staged madrigal, Il combattimento di Tancredi e Clorinda by Monteverdi, based on Tasso, is at the same time, the starting point for Diàlegs de Tirant i Carmesina, a chamber opera by Joan Magrané and dramaturgist Marc Rosich that is woven around Tirant lo Blanc, a masterpiece in Valencian literature.
Framed as a battle of love, and death, inspired by Joanot Martorell's timeless chivalric novel, these dialogues are a continuous, amorous, and romantic coming and going between Carmensina and Tirant, a game of variations on themes of love and heartbreak, between desire and convention, taken from an ironic perspective. As a counterpoint, there are two antagonistic feminine characters: on the positive side, the mediation of Plaerdemavida; and on the negative, the scheming betrayals of the Viuda Reposada. At the same time, artist Jaume Plensa transforms the space into a luminous installation of neon, which, like a metronome, beats the inexorable passing of time exemplified by romantic zeal.
---
Chamber Opera
Music by Joan Magrané (1988)
Libretto by Marc Rosich, based on Tirant Lo Blanc (1490) by Joanot Martorell
Coproduction of Òpera de Butxaca i Nove Creació, Gran Teatro del Liceu de Barcelona and the Castell de Peralada Festival
Premiere at the Castell de Peralada Festival, 18 July 2019
Season premiere at the Teatro Real
---
Artistic team
Musical Conductor | Francesc Prat
Stage Director | Marc Rosich
Stage Designer | Jaume Plensa
Costume Designer | Joana Martí
Lighting Designer | Sylvia Kuchinow
Choreographer | Roberto G. Alonso
---
Cast
Tirant | Josep-Ramon Olivé
Carmesina | Isabella Gaudí
Resting widow / Plaerdemavida | Ana Brull
Soloists of the Principal Orchestra of the Teatro Real
Performances
Date/hour
Space
Cast
Subscription ticket
Parallel activities
Ciclo de cine
Caballería y fantasía | Noviembre
Encuentro
What's On
Instituto Cervantes. Sede Central
Encuentro con Jaume Plensa | Noviembre
Encuentro
What's On
Real Conservatorio Superior de Música de Madrid
Encuentro con Joan Magrané | 20 de noviembre
Are you an Amigo del Teatro Real yet?
Live the Teatro Real experience beyond its wonderful productions and you will contribute to elevating our institutional project.