Other
En las fronteras de la ópera
10 Jul, 17 - 12 Jul, 17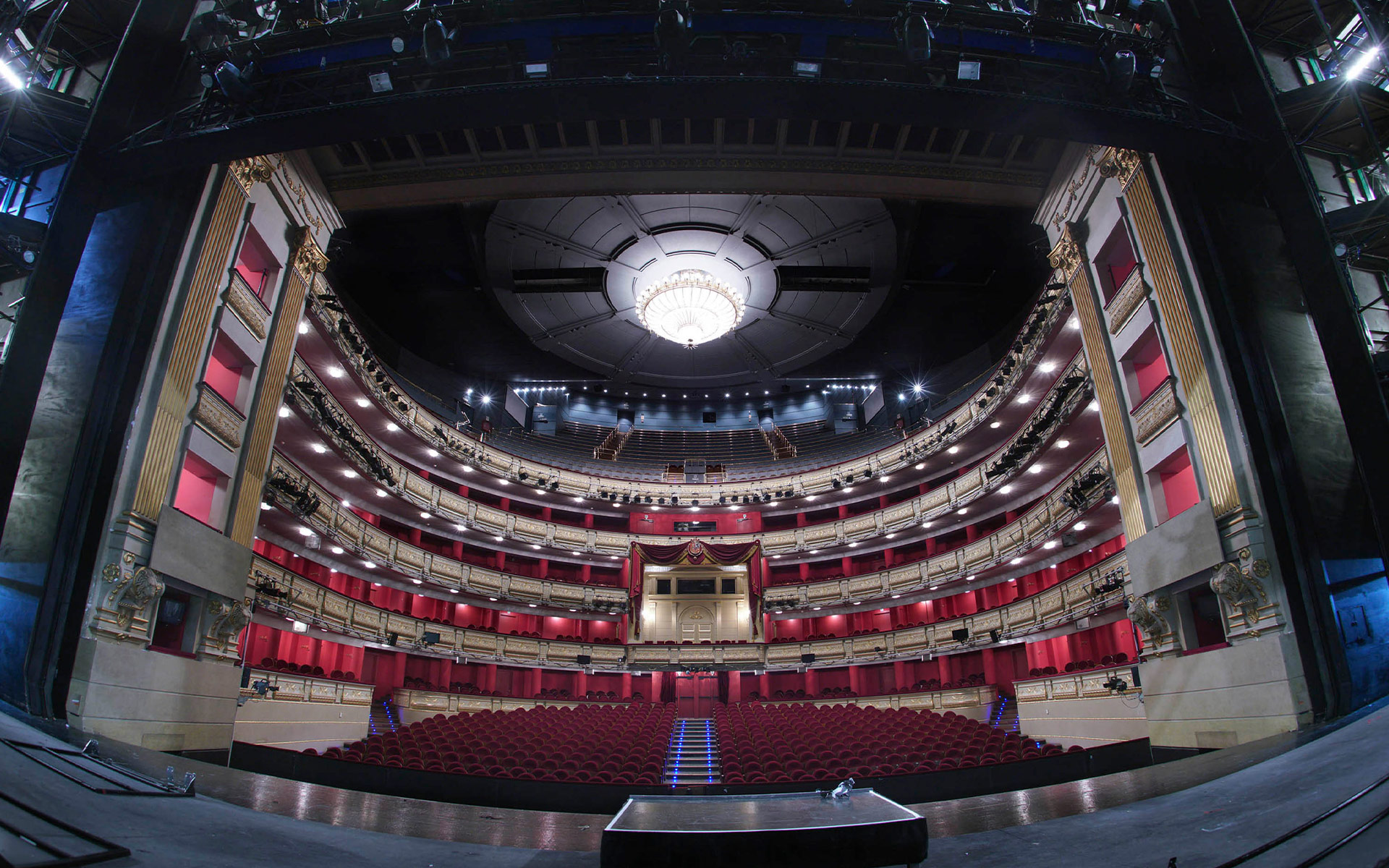 El
Teatro Real
celebra su bicentenario con una programación excepcional, que consolida su identidad como institución cultural de primer nivel impulsando la ópera como punto de encuentro cultural. Su programación le convierte en uno de los teatros más destacados del panorama operístico internacional. A lo largo de 2017/2018 podrán verse títulos clave del repertorio como
Lucia di Lammermoor
de Donizetti,
Aida
de Verdi,
Carmen
de Bizet o
La bohème
de Puccini, junto a otros –menos conocidos pero fundamentales en la historia de la ópera– como
Gloriana
de Britten,
Street Scene
de Kurt Weill, o
Die Soldaten
de B.A. Zimmermann. La diversidad de propuestas muestra no solo la riqueza del género sino su carácter transversal, traspasando las fronteras de la ópera en múltiples miradas: desde la apropiación orientalista del Antiguo Egipto en
Aida
a la mirada crítica hacia la monarquía británica en
Gloriana
, pasando por la mítica imagen del personaje protagonista de
Carmen
o la integración con el musical de Broadway en la ópera norteamericana.
En el curso se plantea una profundización en esta diversidad, examinando esta multiplicidad de caras de la ópera. Para ello se cuenta con destacados especialistas del Reino Unido, Italia y España. Además se contará en las mesas redondas con la participación del grandes intérpretes como la soprano
Ermonela Jaho
o el director de orquesta
James
Conlon
, aprovechando su presencia en el Teatro Real.
El curso se celebra en el propio Teatro Real y ofrecerá además a los asistentes la oportunidad de conocer el Teatro Real por dentro, realizando una visita a la zona artística y técnica.
Subtitles in
Español, Inglés
CÓDIGO:  73308
Directores: Joan Matabosch. Director artístico del Teatro Real; Álvaro Torrente Sánchez-Guisande. Director del Instituto Complutense de Ciencias Musicales
Secretario: Víctor Sánchez Sánchez. Departamento de Musicología, Universidad Complutense.
Coordinador: Ricardo Horcajada González
Patrocina: Teatro Real
Colabora: Instituto Complutense de Ciencias Musicales (ICCMU)
Performances
Date/hour
Space
Cast
Subscription ticket
Are you an Amigo del Teatro Real yet?
Live the Teatro Real experience beyond its wonderful productions and you will contribute to elevating our institutional project.