Opera
L'Orfeo
Claudio Monteverdi
20 Nov, 22 - 24 Nov, 22
Musical Conductor: Leonardo García Alarcón | Director and Choreographer: Sasha Waltz | Sasha Waltz & Guests | Vocalconsort Berlin | Freiburger Barockorchester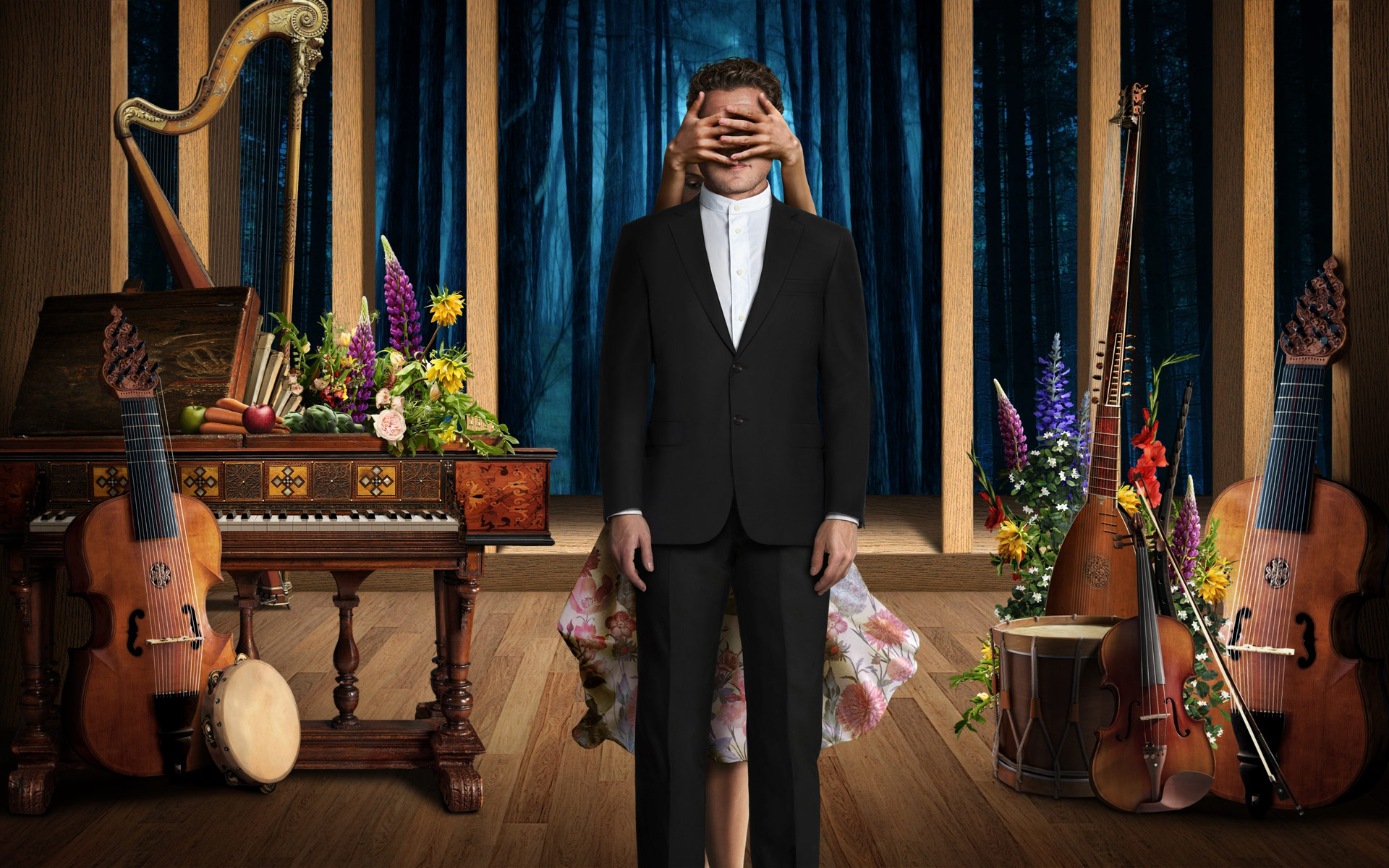 The first operatic experiments in history were conceived on the ambitious premise that –in the same way as with the legendary Orfeo- it was possible to tame human passions with the voice and music: instil happiness, sadness, or even more so, bring them face to face in an abrupt manner, as when the fateful messenger interrupts the wedding celebrations in the second act of this opera. It is not surprising, therefore, that the myth of the famous Thracian singer was the protagonist of some of the first titles in this genre.
The efficacy of these artifices not only concurred with Neoplatonic philosophy of order and the consonance of the universe: thanks to the genius of Monteverdi , the audience of that time discovered in L'Orfeo the alliance between theatre and singing provided a dynamic to the human experience of unexplored emotions and unsung intensity. The German choreographer Sasha Waltz takes on a similar challenge in her understanding of this founding work in the history of opera: the integration of the arts in a flowing continuo of seamless sound and movement, able to dominate – by way of harmony and geometry - our own passions.
---
Legende in music, in a prologue and five acts
Music by Claudio Monteverdi (1567-1643)
Libretto by Alessandro Striggo, based on the Metamorphoses by Ovid and the Gergics by Virgil
Premiere at the Ducal Palace of Mantua, 24 February 1607
Premiere at the Teatro Real, 2 October 1999
A production of Sasha Waltz & Guests in collaboration with the Dutch National Opera Amsterdam, Grand Théatre du Luxembourg, Bergem Internacional Festival and Opera Lille
---
Artistic team
Musical conductor | Leonardo García Alarcón
Director and choreograher | Sasha Waltz
Stage designer | Alexander Schwarz
Costume designer | Bernd Skodzig
Lighting designer | Martin Hauk
Video designer | Tapio Snellman
---
Cast
Music / Euridice | Julie Roset
Orfeo | Georg Nigl
Messenger / Hope | Charlotte Hellekant
Charon | Alex Rosen
Proserpine | Luciana Mancini
Pluto | Konstantin Wolff
Apollo / Echo / Fourth Shephard | Julián Millán
A Nymph / First Shephard | Cécile Kempenaers
Second Shephard 2 / Spirit | Leandro Marziotte
Fifth Shephard / Spirit | Hans Wijers
Third Shepard / Spirit | Florian Feth
---
Sasha Waltz & Guests
Vocalconsort Berlin
Freiburger Barockorchester
---
TICKETS ON SALE
General: 23 September
Subscribers and Young people (ages 18-35): 22 September
Friends of Teatro Real and Young Friends of Teatro Real: 21 September
Collaborating and Benefactor Friend: 20 September
Protector Friend: 19 September
Releases
Supporter and Benefactor Friend
Patron friends, Family Friend and Young Friend
Subscribers friend and young non-friends
Performances
Date/hour
Space
Cast
Subscription ticket
Parallel activities
Concierto
What's On
Biblioteca Musical Victor Espinos (Conde Duque)
Orfeo barroco - Lucía Caihuela y Manuel Minguillón | Noviembre
Mesa Redonda
What's On
Biblioteca Nacional
La mitología en la literatura y la ópera. Mesa redonda en torno a Aquiles en Esciros y L'Orfeo | 17 de noviembre
Ciclo de conferencias
What's On
Círculo de Bellas Artes
La larga sombra de Orfeo | 22 y 23 de noviembre
Ciclo de cuatro conferencias
What's On
Fundación Pastor
El mito de Orfeo y el orfismo
Encuentro
What's On
Istituto Italiano di Cultura di Madrid
El poder de recitar cantando
Seminario
What's On
Museo Nacional Centro de Arte Reina Sofía
En torno al día de los muertos
ENCUENTRO
What's On
Real Conservatorio Superior de Música de Madrid
Seminario sobre el mito musical de Orfeo | 10 de noviembre
TALLER
What's On
Universidad Nebrija
Sobre dioses, niños y otros seres mitológicos.
Taller para niños entre 5 y 8 años
26 de noviembre
Are you an Amigo del Teatro Real yet?
Live the Teatro Real experience beyond its wonderful productions and you will contribute to elevating our institutional project.