Flamenco Real
En la memoria
Ángeles Gabaldón
08 Nov, 19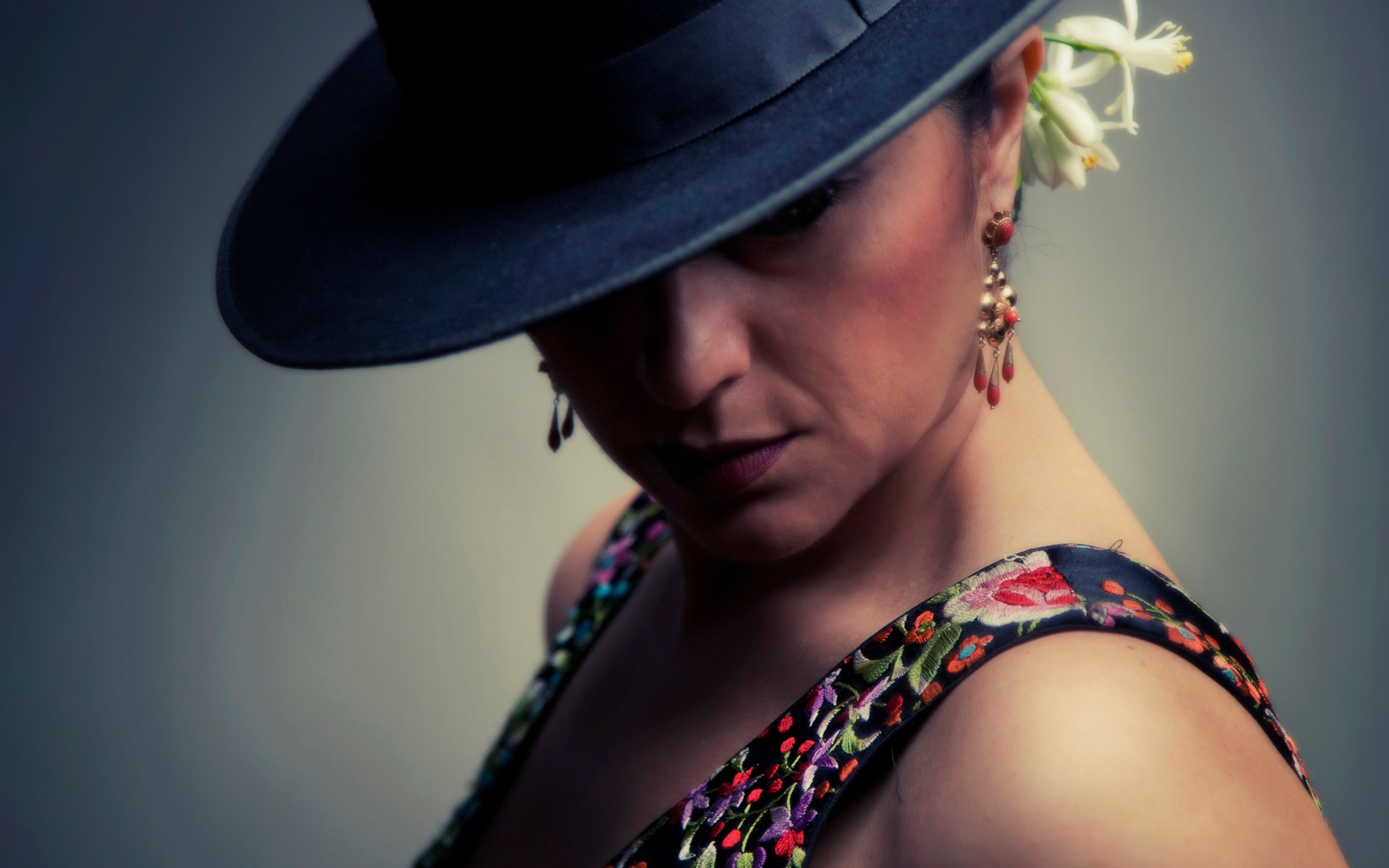 Florece un nuevo espectáculo en el flamenco, desarrollando todas sus facetas: guitarra, cante y baile; expresando lo que podríamos considerar "clasicismo de lo jondo". Una conversación con la voz, la sonata y el baile. El flamenco brilla, como un tiempo nuevo, como una exposición de lo clásico, que muestra su esplendor verdadero y barroco. La trayectoria vital y artística de las tres intérpretes enriquecen y modelan con sus aportaciones e inspiración, una de las manifestaciones más importantes de la música popular: el Flamenco. La impronta de sus estilos marca con fuerza el proceso evolutivo y estético de este arte universal que estas tres artistas contemporáneas construyen desde los archivos de la memoria. Dejen paso a la historia.
"En el baile de Ángeles Gabaldón, se dan la mano la pasión y los sentimientos más característicos del flamenco con la elegancia y sutileza del clásico español de una forma sencilla y natural, combinando fuerza y templanza con elementos procedentes de otros géneros como el contemporáneo, que hacen de su baile un inagotable crisol expresivo." – SO-LA-NA.
---
* Este espectáculo incluye un vino de bienvenida y un Meet&Greet para conocer a los artistas.
Vino de bienvenida en Salón Arrieta - 20:30h
Comienzo del espectáculo - 21:00h
---
PRECIOS DE ENTRADAS POR CADA ESPECTÁCULO
Zona Premium (Mesas de 4 y 6 plazas) - 75,00€/asiento
Zona A (Mesas altas de 4 plazas) - 68,00€/asiento
Zona B* (Mesas altas de 4 plazas) - 45,00€/asiento
Venta de entradas en teatroreal.es, taquillas y 902 24 48 48.
*Menor visibilidad
PRECIOS ESPECIALES POR LA COMPRA DE MESAS COMPLETAS
ZONA PREMIUM
Mesa 6 personas - 405,00€ (10% dto. incluido)
Mesa 4 personas - 279,00€ (7% dto. incluido)
ZONA A
Mesa 4 personas - 258,40€ (5% dto. incluido)
ZONA B*
Mesa 4 personas - 171,00€ (5% dto. incluido)
Descuentos especiales disponibles solo en taquillas y en el 902 24 48 48
*Menor visibilidad
AMIGOS DEL REAL
5% de descuento por compra de entradas para todos los espectáculos.
No hay restricción de número de entradas adquiridas por persona.
Descuento disponible en teatroreal.es, taquillas y 902 24 48 48
---
Producido por:

---

Artistic information
Artistic team
Performances
Date/hour
Space
Cast
Subscription ticket
Are you an Amigo del Teatro Real yet?
Live the Teatro Real experience beyond its wonderful productions and you will contribute to elevating our institutional project.