Other
Las Minas Flamenco Tour
07 Apr, 16 - 08 Apr, 16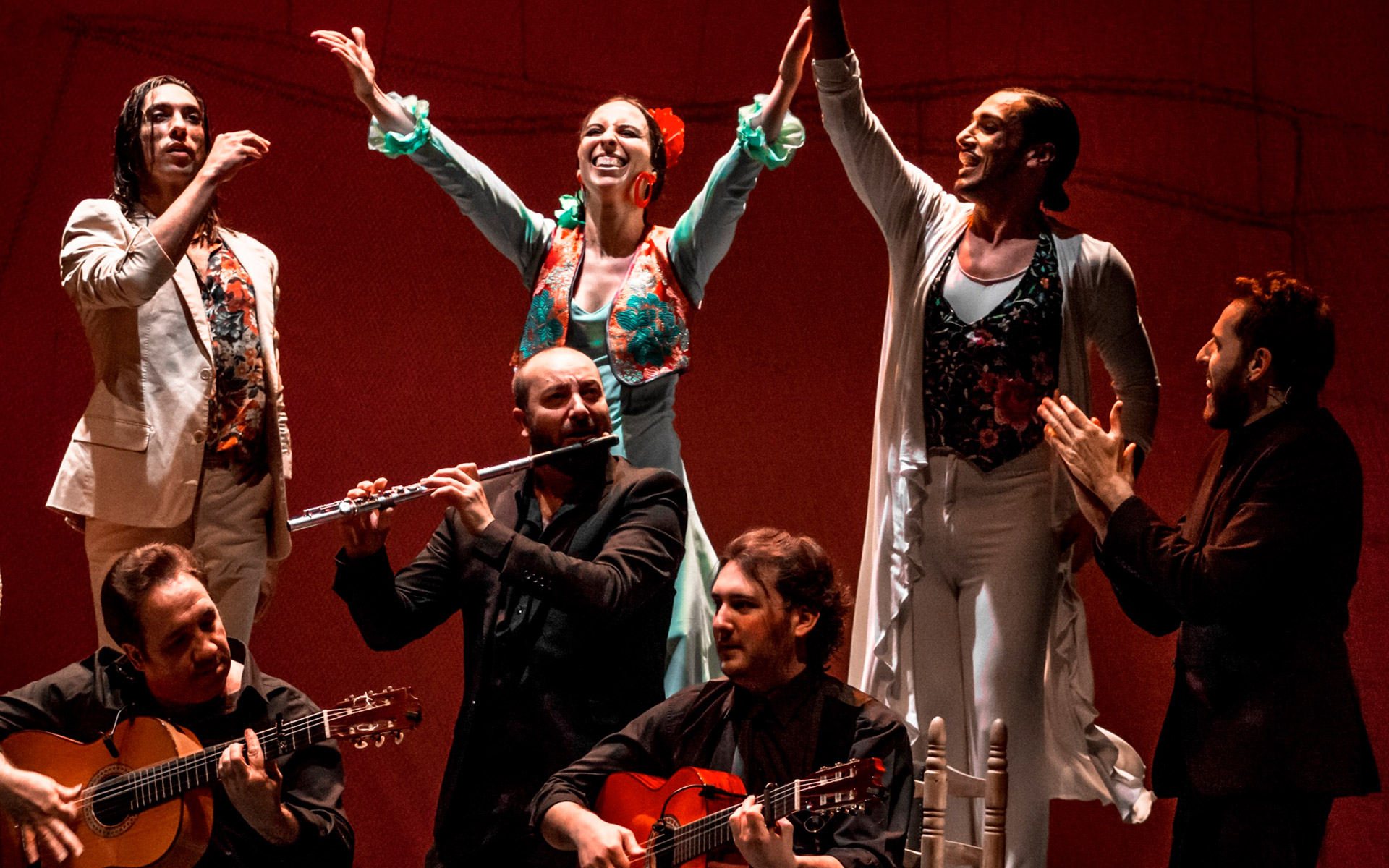 Con más de cincuenta años de historia, el Festival Internacional del Cante de

las

Minas

es una de

las

citas más importantes del mundo del Flamenco. Ese sello de excelencia no es producto de la casualidad, sino es la consecuencia de un trabajo riguroso y de unos elevados estándares de exigencia artística. En 2014 le fue otorgada la Medalla de Oro al Mérito en

las

Bellas Artes.
Las

Minas

Flamenco Tour surge en el año 2012 como una iniciativa de internacionalización para llevar el Flamenco por los cinco continentes, además de organizar giras por España. Desde entonces, han visitado países como Japón, India, Bélgica, China o Estados Unidos.
Las

Minas

Puerto Flamenco es un Musical de noventa minutos, en el que los artistas desgranan, cada uno en su especialidad, el talento que les ha hecho merecedores de ser ganadores del Cante de

las

Minas

.
Son diez artistas en el escenario, cada uno de los principales, es figura en su especialidad. No se trata de un espectáculo flamenco al uso, es un espectáculo singular, non stop, en el que los participantes interactúan unos con otros.
Así, el Cante, está acompañado de

las

Guitarras, que actúan conjuntamente con el baile y la percusión, flauta flamenca y cajón, ininterrumpidamente.
Un show cargado de sensibilidad e imagen; un viaje por la historia del Flamenco que ha pasado por los Puertos de España interactuando con

las

músicas del mundo de los Puertos.
Performances
Date/hour
Space
Cast
Subscription ticket
Are you an Amigo del Teatro Real yet?
Live the Teatro Real experience beyond its wonderful productions and you will contribute to elevating our institutional project.