Concerts
The Nibelungs I
Parte I: The Death of Siegfried
21 Mar, 20
Titular Orchestra of the Teatro Real.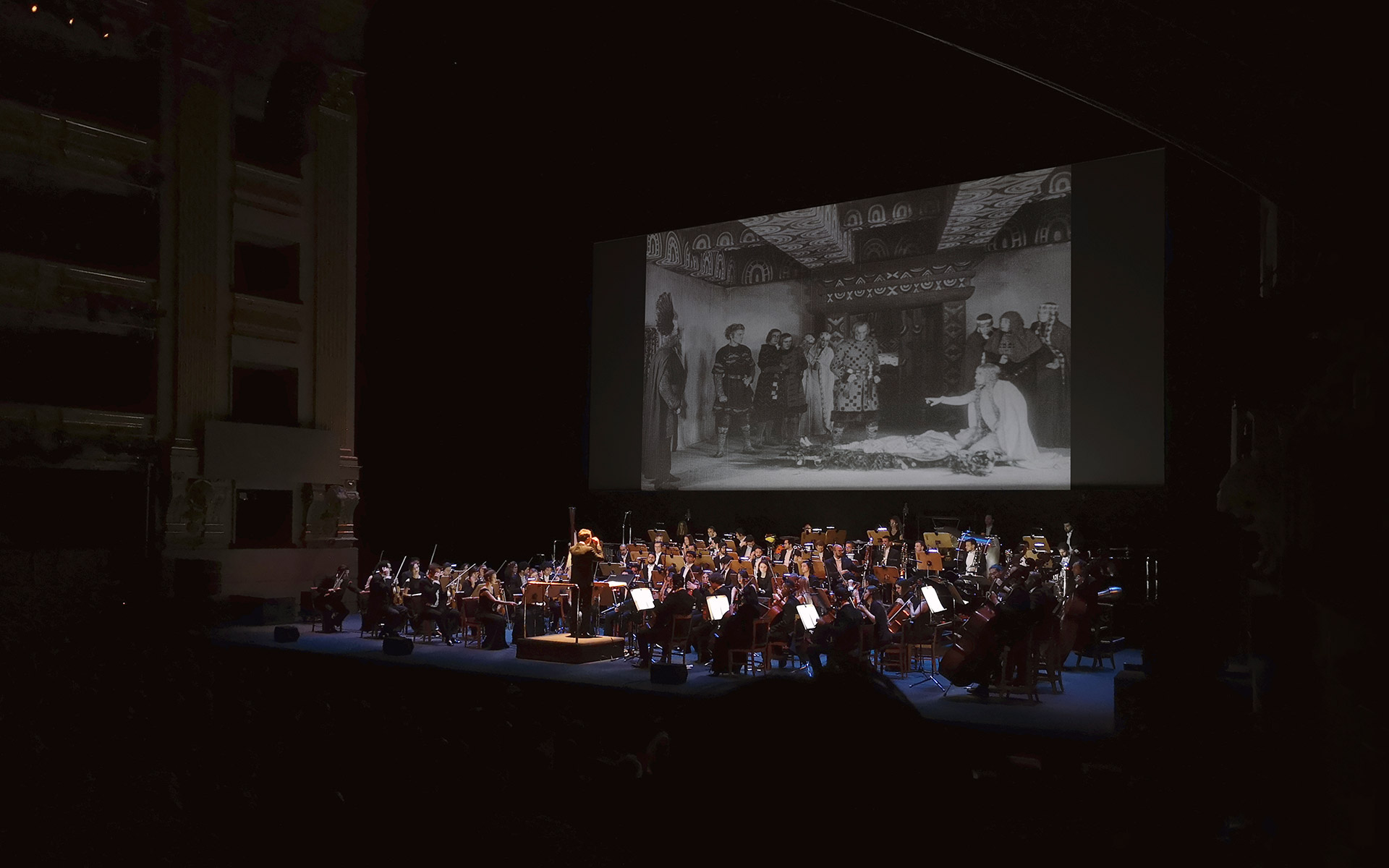 AVISO IMPORTANTE. Con motivo de la declaración del Estado de Alarma, el Teatro Real procede a la finalización efectiva de toda su actividad artística y laboral con efectos desde el día 15 de marzo de 2020.
Como consecuencia de esta circunstancia, se amplían las funciones y actividades afectadas por las medidas aprobadas por el Gobierno en relación con el Coronavirus COVID-19.
---
The birth of cinema came accompanied by music. This union is so indissoluble that it is difficult to understand the first without the second. The Teatro Real opens a new door to this global art, uniting for the first time on its stage, its Titular Orchestra with the genius of Fritz Lang.
---

THE NIBELUNGS (Germany, 1924)
Direction | Fritz Lang
Music | Gottfried Huppertz, reconstructed by Frank Strobel & Marco Jovic (2010)
Script | Fritz Lang, Thea Von Harbou
Direction of photography | Carl Hoffmann, Günther Rittau

Part I: The Death of Siegfried
21st of March, 2020. 20:00 h

Conductor: Nacho de Paz
Titular Orchestra of Teatro Real
Artistic information
Artistic team
Performances
Date/hour
Space
Cast
Subscription ticket
Are you an Amigo del Teatro Real yet?
Live the Teatro Real experience beyond its wonderful productions and you will contribute to elevating our institutional project.