Ópera en cine: Billy Budd (2018)
Benjamin Britten
13 Mar, 21
Musical conductor: Ivor Bolton
Stage Director: Deborah Warner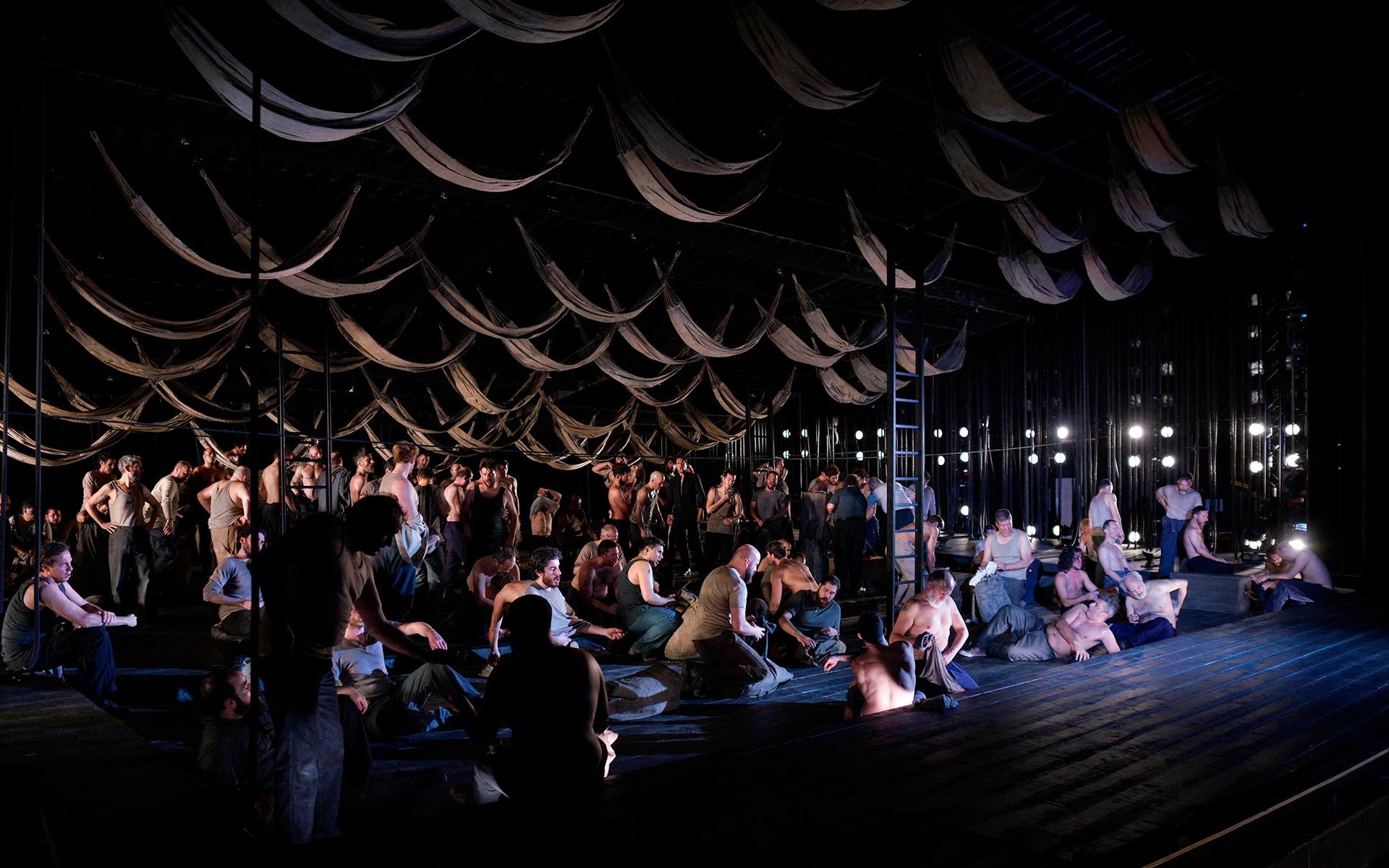 Junto a la amplia oferta que el Teatro Real ofrece a todos los públicos con su plataforma My Opera Player, año tras año aumenta también su producción audiovisual con la proyección en la Sala Principal de algunos de sus títulos más representativos. Esta temporada el ciclo tendrá como eje central a Benjamin Britten con dos títulos que complementarán el estreno de Peter Grimes. Con ellos, dos producciones tan exitosas como espectaculares para coronar una iniciativa que gana adeptos.
---
BILLY BUDD (2018)
Benjamin Britten
Director musical: Ivor Bolton
Directora de escena: Deborah Warner
Jacques Imbrailo, Toby Spence, Brindley Sherratt, Thomas Oliemans, David Soar, Torben Jürgens, Christopher Gillet, Duncan Rock, Clive Bayley, Sam Furness, Francisco Vas, Manel Esteve, Gerardo Bullón, Tomeu Bibiloni, Borja Quiza, Jordi Casanova, Isaac Galán.
---
Actividad paralela a Peter Grimes
Sala Principal
Performances
Date/hour
Space
Cast
Subscription ticket
Are you an Amigo del Teatro Real yet?
Live the Teatro Real experience beyond its wonderful productions and you will contribute to elevating our institutional project.