Flamenco Real
Recital flamenco
Concha Jareño
20 Dec, 19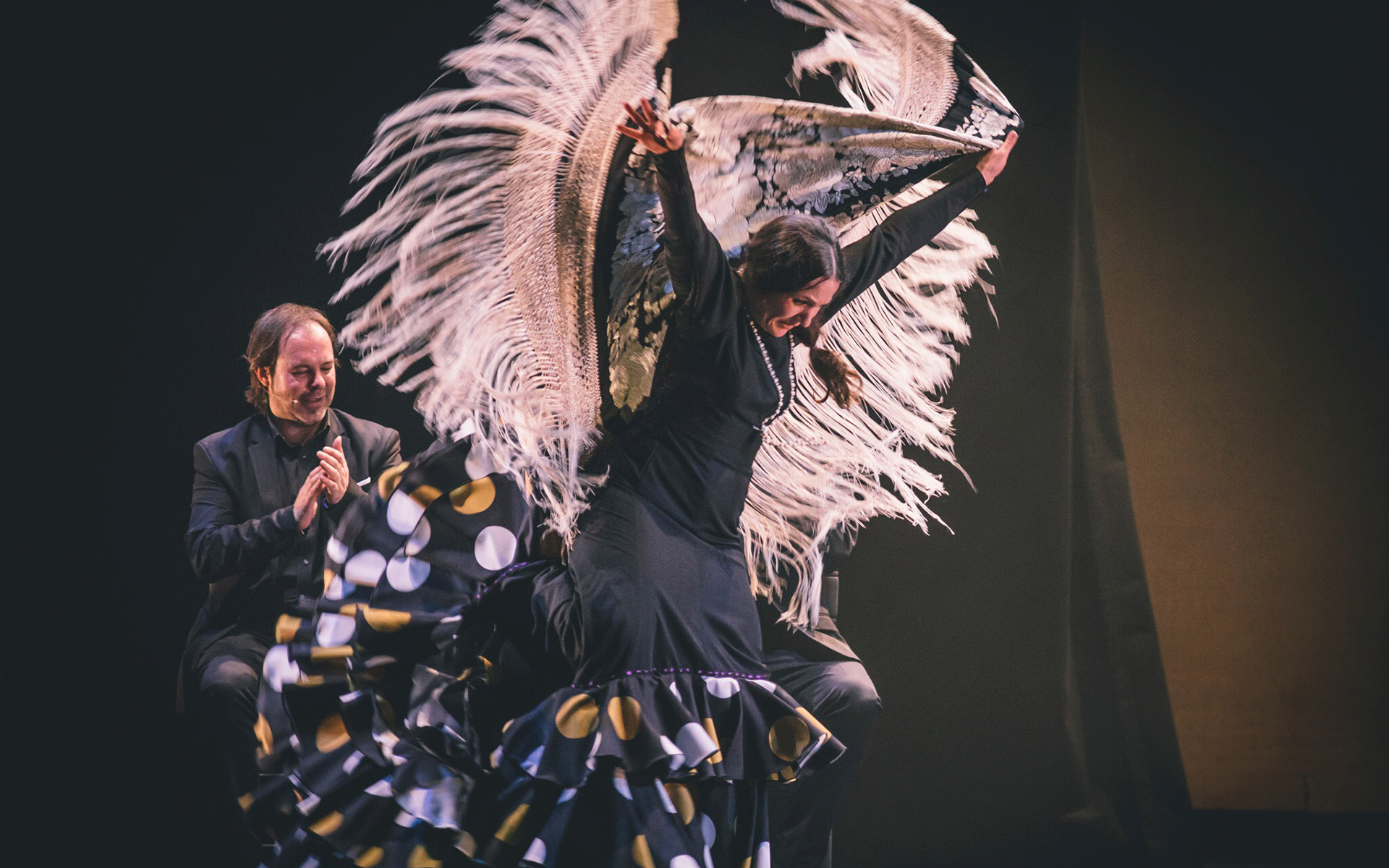 Este Recital Flamenco que Concha Jareño nos presenta hoy, es la demostración de la madurez y el conocimiento que esta gran bailaora ha atesorado en todos sus años de trayectoria. Concha se muestra sincera, sin artificios, sin más argumentos que su baile. Acompañada de un magnífico elenco de artistas que ponen su experiencia al servicio de un espectáculo auténtico y fie a la tradición. Concha consigue transformar el escenario en una estampa flamenca, convierte la escena en un espacio mágico donde se recrea en su maestría, interpretando un variado repertorio de tangos, guajiras, martinetes, seguiriyas y soleá.
"Bailaora que atesora una técnica exquisita en la expresión corporal, y un gran talento no solo para el baile flamenco, sino para otros tipos de danza más específicos como la danza hindú o la danza africana, amén de la contemporánea".– SO-LA-NA.
ELENCO ARTÍSTICO
Baile - Concha Jareño
Artista invitado - Juan Antonio Suarez "Canito" (guitarra)
Cantaores - Manuel Gago, David "el Galli"
Percusión - "Bandolero"
---
* Este espectáculo incluye un vino de bienvenida y un Meet&Greet para conocer a los artistas.
Vino de bienvenida en Salón Arrieta - 20:30h
Comienzo del espectáculo - 21:00h
PRECIOS ESPECIALES POR LA COMPRA DE MESAS COMPLETAS
ZONA PREMIUM
Mesa 6 personas - 405,00€ (10% dto. incluido)
Mesa 4 personas - 279,00€ (7% dto. incluido)
ZONA A
Mesa 4 personas - 258,40€ (5% dto. incluido)
ZONA B*
Mesa 4 personas - 171,00€ (5% dto. incluido)
*Menor visibilidad
---
Producido por:

---

Performances
Date/hour
Space
Cast
Subscription ticket
Are you an Amigo del Teatro Real yet?
Live the Teatro Real experience beyond its wonderful productions and you will contribute to elevating our institutional project.