Concerts
Silvia Pérez Cruz, Toquinho & Javier Colina
29 Jul, 19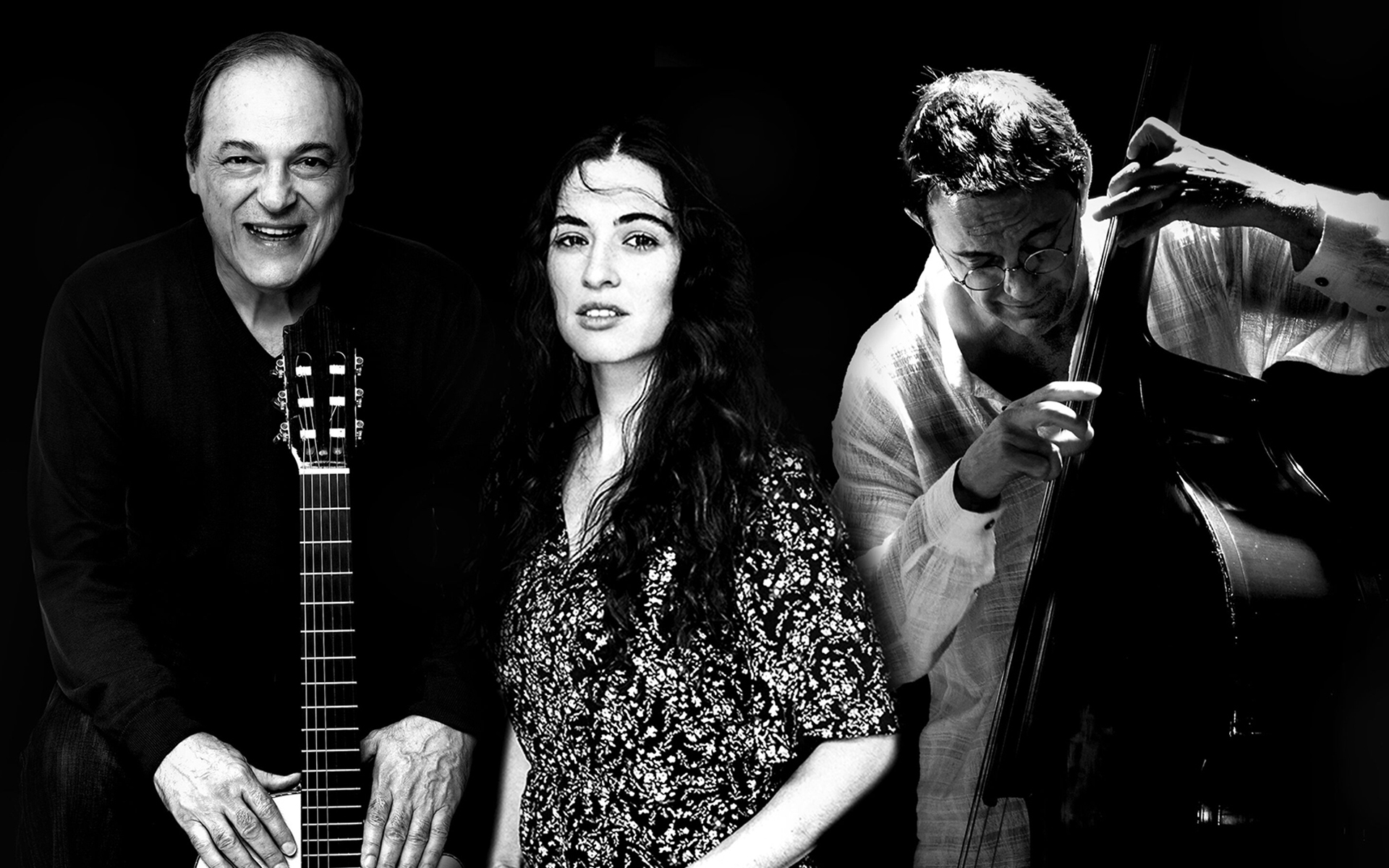 Tres músicos, tres generaciones, tres referentes indudables, tres pesos pesados de la canción en un sentido amplio, bello, creativo y sugerente como pocos. Ellos son Toquinho, Silvia Pérez Cruz y Javier Colina.
Toquinho sigue siendo una de las mayores referencias artísticas de Brasil. Compositor, guitarrista y cantante con más de 50 años en activo.
Sílvia Pérez Cruz, cantante y compositora, su voz sobrecoge, su versatilidad sorprende, es uno de los grandes nombres de nuestros días.
Javier Colina, de formación autodidacta, toca además el piano, el acordeón y la guitarra. Es un gran conocedor del cancionero latinoamericano, el jazz, el flamenco y las músicas populares de multitud de geografías.
Artistic information
Artistic team
Performances
Date/hour
Space
Cast
Subscription ticket
Are you an Amigo del Teatro Real yet?
Live the Teatro Real experience beyond its wonderful productions and you will contribute to elevating our institutional project.