Opera
La sonnambula
Vincenzo Bellini
15 Dec, 22 - 06 Jan, 23
Musical Conductor: Maurizio Benini | Stage Director: Bárbara Lluch | Principal Chorus and Orchestra of the Teatro Real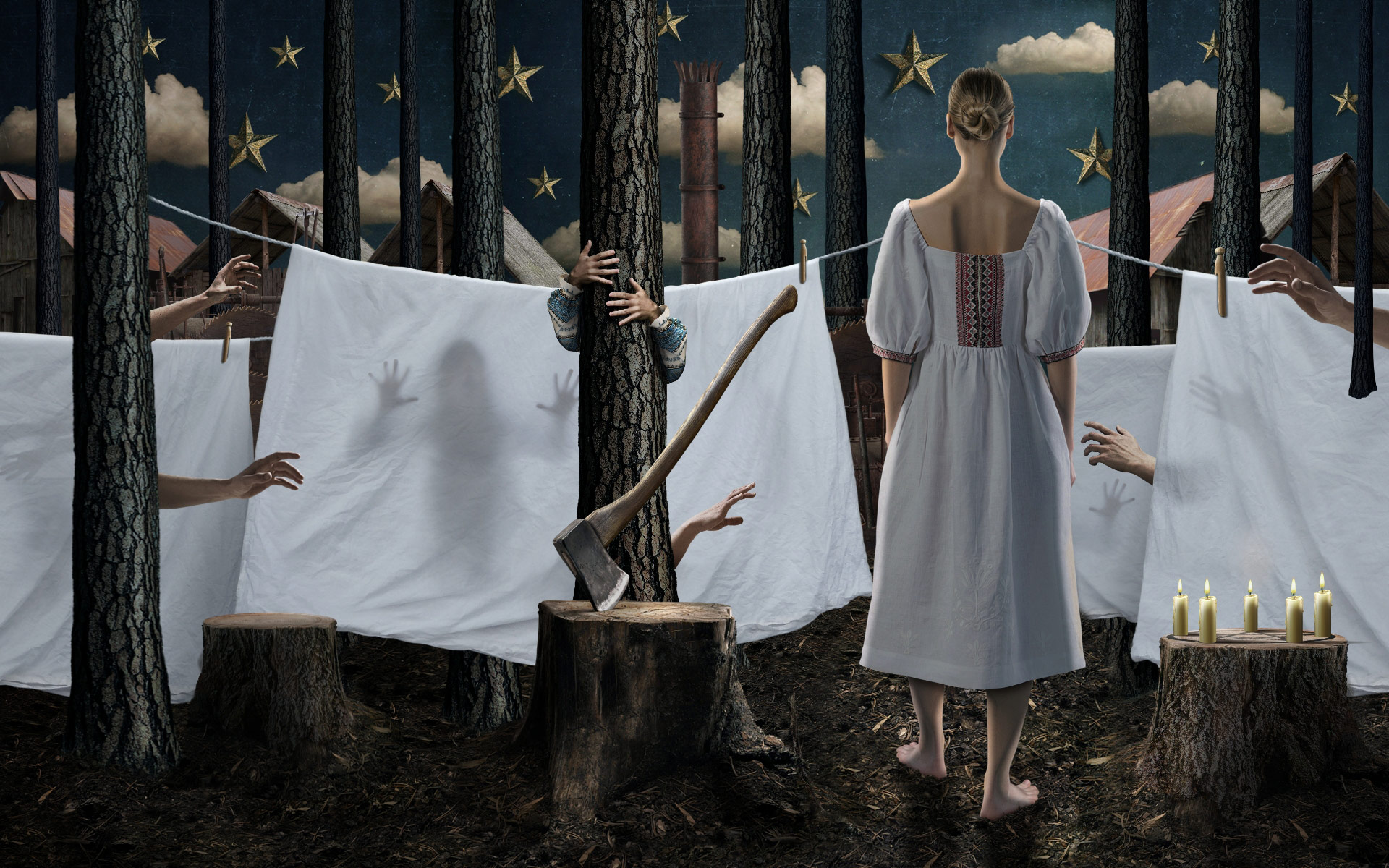 Important: Due to illness of soprano Nadine Sierra, the role of Amina in today's performance (January 4, 2023) will be played by Jessica Pratt.
Teatro Real thanks Jessica Pratt for her willingness to sing La sonnambula on two consecutive days.
---
Long before verismo adopted the theme of feminine infidelity from realist perspectives charged with testosterone - and inclined to exhibitions of resounding high notes for tenors - Bellini addressed what was then a prickly taboo with respect and dramatic delicacy, and an almost dreamlike vocal score. Set in the Swiss Alps, this semiseria opera confronts the people of these idyllic surroundings - idealized by the romantics in Guillaume Tell, La Fille du Régiment or Giselle - with their own meanness, cast into a vacuum of distrust and exclusion due to the treacherous shadow of nasty suspicion. The sleepwalking of the main character is a necessary jolt to awaken everyone from a collective nightmare. At the same time, it provides a decisive moment for a poetic score which would become one of the most long lasting and enduring icons of belcanto.
This new production by Bárbara Lluch, a talented young Spanish director who was based in London for a decade but who has already presented Le cinesi (2017), La casa de Bernarda de Alba (2018) and La del manojo de rosas (2021) in Madrid. From what we can ascertain, this will be La Sonnambula with a lucid touch of modernity and feminism.
---
Melodramma in two acts
Music by Vicenzo Bellini (1801 - 1835)
Libretto by Felice Romani, based on the Ballet Pantomine La Sonnambula, ou l'arrivée d'un noveau seigneur by Eugène Scribe
Premiere al the Teatro Carcano, Milan, 6 March 1850
Premiere at the Teatro Real, 10 December 1850
New production by the Teatro Real in coproduction with the New National Theatre Tokyo, Gran Teatre del Liceu of Barcelona and the Teatro Massimo of Palermo
---
Artistic team
Musical Conductor | Maurizio Benini
Stage Director | Bárbara Lluch
Stage Designer | Christof Hetzer
Costume Designer | Clara Peluffo
Choreographer | Iratxe Ansa
Lighting Designer | Urs Schönebaum
Chorus Director | Andrés Máspero
---
Cast
Lisa | Rocío Pérez - 15, 18, 23, 26, 29 dic; 2, 4 ene
Serena Sáenz - 16, 19, 27, 30 dic; 3, 6 ene
Alessio | Isaac Galán
Amina | Nadine Sierra - 15, 18, 23, 26, 29 dic; 2 ene
Jessica Pratt - 16, 19, 27, 30 dic; 3, 4, 6 ene
Teresa | Monica Bacelli - 15, 18, 23, 26, 29 dic; 2, 4 ene
Gemma Coma-Alabert - 16, 19, 27, 30 dic; 3, 6 ene
Notary | Gerardo López
Elvino | Xabier Anduaga - 15, 18, 23, 26, 29 dic; 2, 4 ene
Francesco Demuro - 16, 19, 27, 30 dic; 3, 6 ene
Count Rodolfo | Roberto Tagliavini - 15, 18, 23, 26, 29 dic; 2, 4 ene
Fernando Radó - 16, 19, 27, 30 dic; 3, 6 ene
Principal Chorus and Orchestra of the Teatro Real
Releases
Supporter and Benefactor Friend
Patron friends, Family Friend and Young Friend
Subscribers friend and young non-friends
Performances
Date/hour
Space
Cast
Subscription ticket
Parallel activities
Enfoques
Ponemos el foco sobre la producción de La Sonnambula con algunos de sus protagonistas.
Charla y concierto
What's On
Biblioteca Musical Victor Espinos (Conde Duque)
La sonnambula por free style.
Textos de la obra de Bellini cantados y recitados en estilo libre urbano | Diciembre
Visita Guiada
What's On
Museo de Arte Contemporáneo de Madrid
Nuevos senderos del MAC | dICIEMBRE
Charla
What's On
Museo del Romanticismo
Charla sobre el mundo del espiritismo y las pseudociencias en el siglo XIX | Dos sesiones en diciembre
Are you an Amigo del Teatro Real yet?
Live the Teatro Real experience beyond its wonderful productions and you will contribute to elevating our institutional project.