Concerts
Sunday Chamber Music I (2019)
22 Sep, 19
Titular Chorus and Orchestra of the Teatro Real.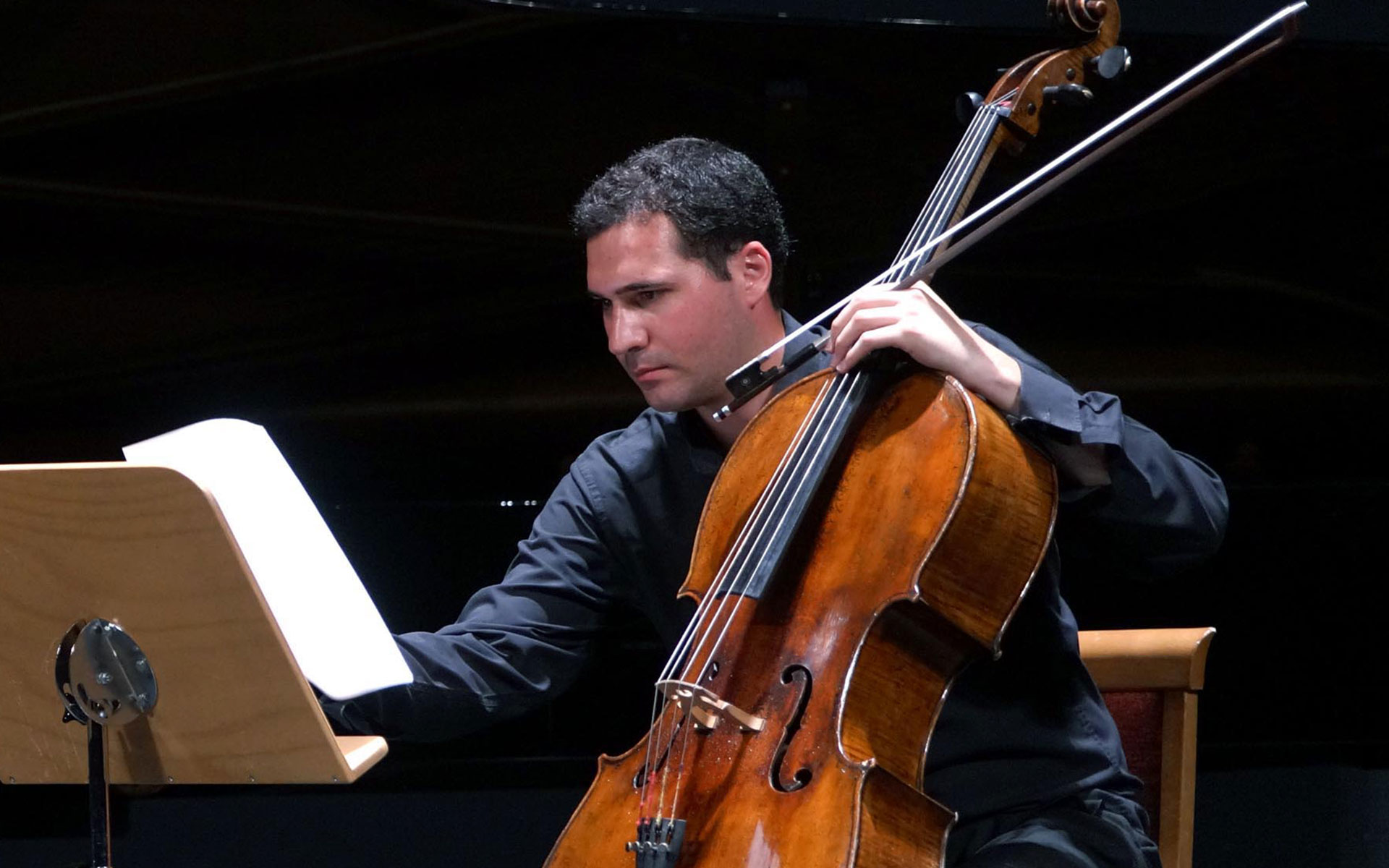 En paralelo a la programación operística, los solistas de la Orquesta Titular del Teatro Real ofrecen conciertos dominicales en formato de cámara para darse a conocer entre el público y contextualizar a los compositores de las producciones que pasan por escena.
---
Actividad paralela a Don Carlo
El concierto se desarrolla en la Sala Principal del Teatro a las 12.00 h
PROGRAMA MUSICAL
I PARTE
· DEBUSSY, Claude. Sonata para Flauta, Viola y Arpa - 15'

1. Pastoral. Lento, dolce rubato
2. Interludio. Tempo di munuetto
3. Final. Allegro moderato ma risoluto
Aniela Frey, flauta; Ewelina Bielarczyk, viola; José Antonio Domene, arpa.

· WEINBERG, Mieczystaw. Cuarteto de Cuerda nº 9 - 25'

1. Allegro molto
2. Allegretto
3. Andante
4. Allegro moderato
Margarita Sikoeva y Laurentiu Grigorescu, violines; Olga Izsak, viola; Dragos Balan, violoncello.

II PARTE
· KOETSIER, Jan. Brass Quintet op 65 - 13'

1. Andante-Allegro
2. Andantino
3. Molto Vivace
Manuel Asensi, trompa; Ricardo García y Marcos García, trompetas;
Alejandro Galán, trombón; Ismael Cantos, tuba

· MOZART, Wolfgang Amadeus. Serenata para octeto de viento en Do Menor "Nachtmusick" K388/384 - 25'
1. Allegro
2. Andante
3. Minuetto in canone
4. Allegro
Guillermo Sanchis y Álvaro Vega, oboes; Ildefonso Moreno y Nerea Meyer, clarinete;
Salvador Aragó y Álber Catalá, fagotes; Damián Tarín y Héctor Escudero, trompas.
Total aproximado: 78 minutos
Performances
Date/hour
Space
Cast
Subscription ticket
Are you an Amigo del Teatro Real yet?
Live the Teatro Real experience beyond its wonderful productions and you will contribute to elevating our institutional project.