Concerts
Sunday Chamber Music IV (2019)
01 Dec, 19
Titular Orchestra of the Teatro Real.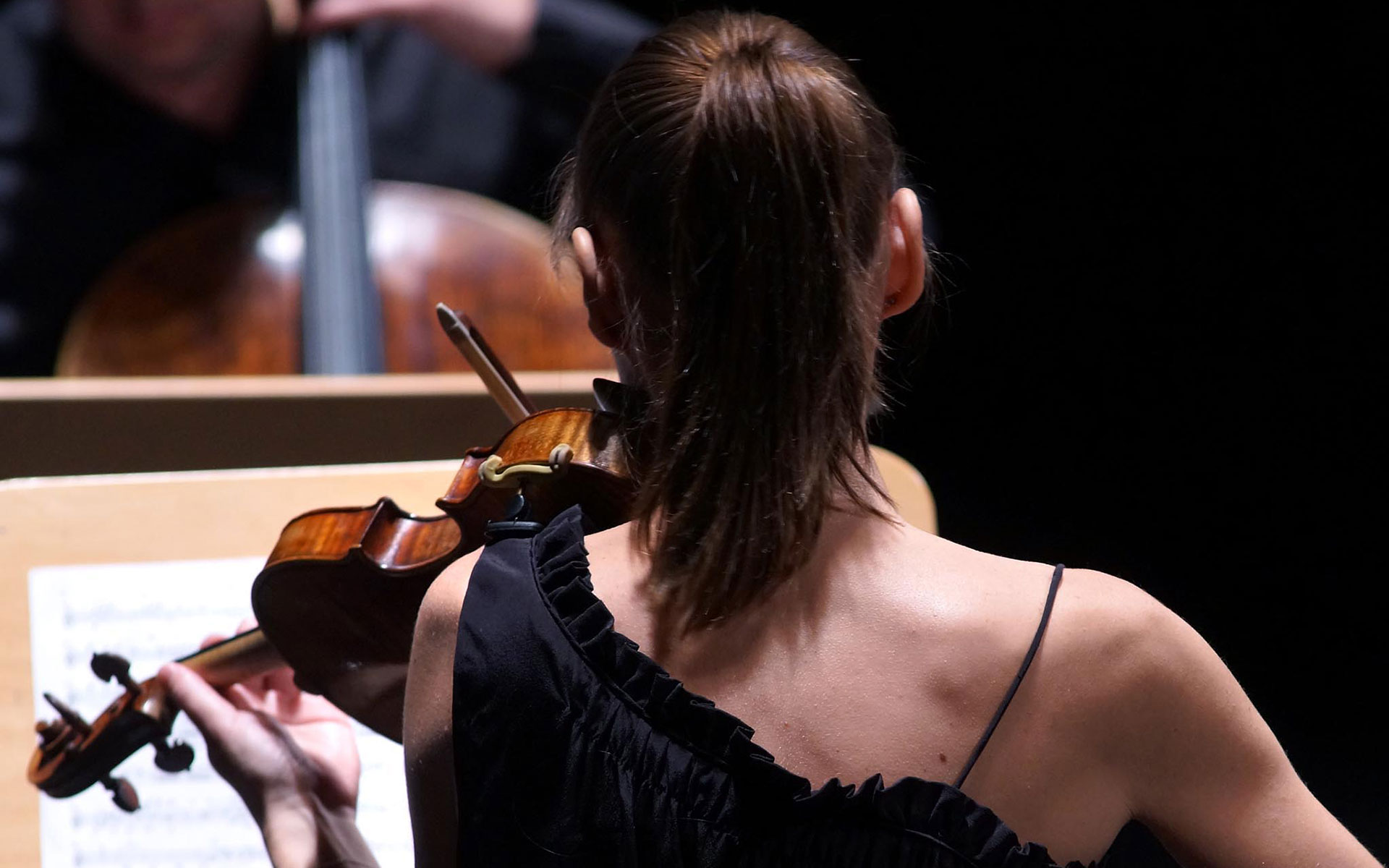 In parallel to the opera programme, soloists of the Titular Orchestra of Teatro Real offer Sunday concerts in chamber format, in order to come forward to the public and contextualize the composers of the productions that happen on stage.
---
Parallel activity to Il Pirata.
The concerts take place at the Main Audiorium of Teatro Real at 12.00h
MUSICAL PROGRAM
PART I
· Mieczyslaw Weinberg. String Trio, No 48 - 16'
Santa Mónica Mihalache, violin; Simon Veis, cello.
· Cristóbal Halffter. Cello octet - 20'
Dragos Balan, cello
PART II
· Wolfgang Amadeus Mozart. Flute Quartet No. 1 in D major, K.285 - 15'
Aniela Frey, flute; Gergana Gergova, violin
· Gabriel Fauré. Piano Quintet No. 2, op. 115 - 30'
Vera Paskaleva, Saho Shinohara, violins; Leonardo Papa, viola;
Héctor Hernández, cello; Pallavi Mahidhara, piano.
Approximate length - 81 minutes
Releases
Patron friends, Family Friend and Young Friend
Subscribers friend and young non-friends
Performances
Date/hour
Space
Cast
Subscription ticket
Are you an Amigo del Teatro Real yet?
Live the Teatro Real experience beyond its wonderful productions and you will contribute to elevating our institutional project.