Concerts
Sunday Chamber Music V (2020)
19 Apr, 20
Titular Orchestra of the Teatro Real.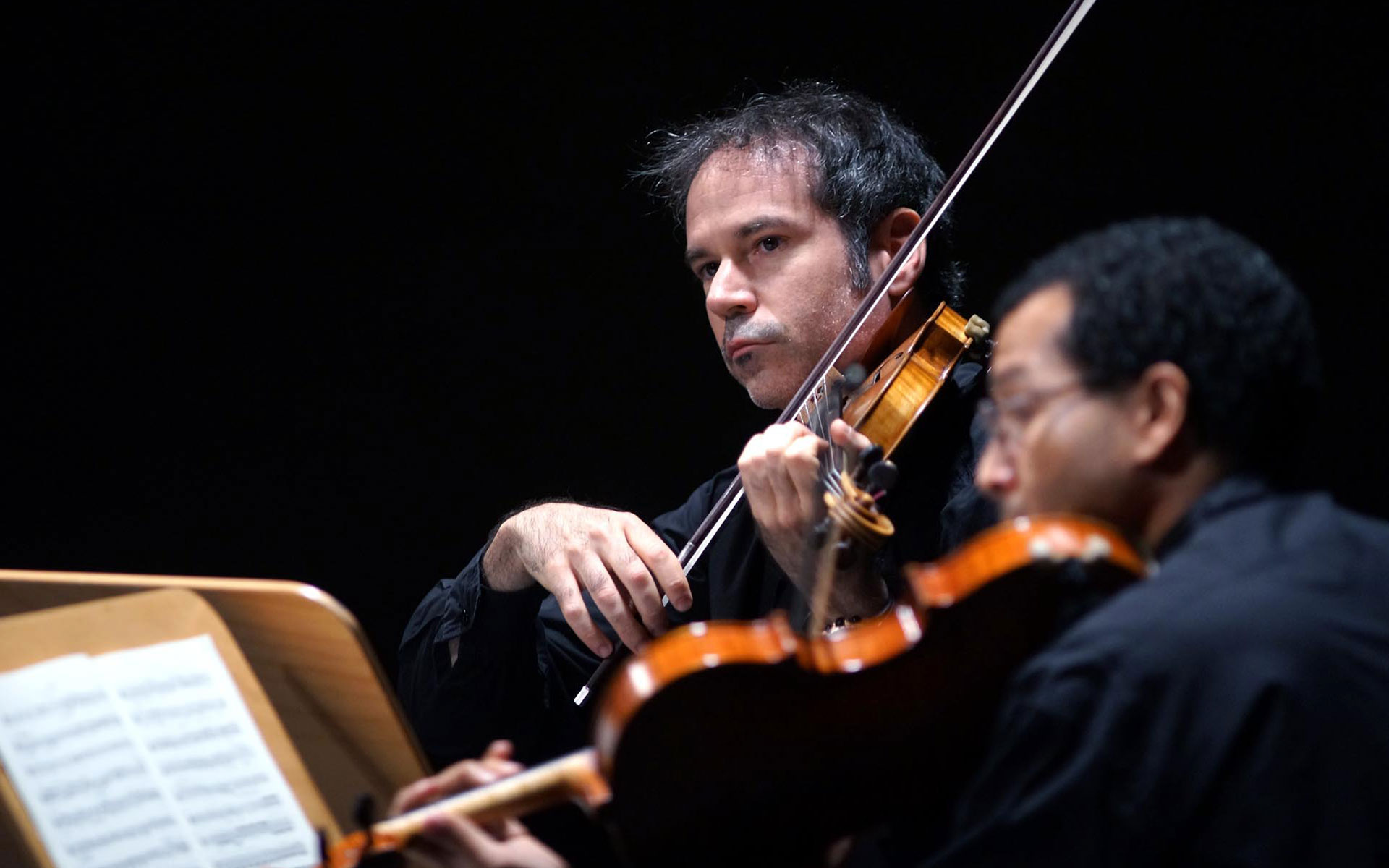 In parallel to the opera programme, soloists of the Titular Orchestra of Teatro Real offer Sunday concerts in chamber format, in order to come forward to the public and contextualize the composers of the productions that happen on stage.
---
Parallel activity to Lear
The concert takes place at the Main Audiorium of Teatro Real at 12.00h
MUSICAL PROGRAM
PART I
· Carlos Pellicer. Re-flect 4 percussionists - 15'
Juan José Rubio, Esau Borreda, José Manuel Llorens, percussionists
· Arnold Malcom. Brass Quintet - 16'
Marcos García, trumpet
· George Benjamin. Octet - 10'
Gergana Gergova, violin; Wenting Kang, viola; Antonio Martín, cello; Vitan Ivanov, double bass;
Pilar Constancio, flute; Luis Miguel Méndez, clarinet; Esau Borreda, percussion
PART II
· Mieczyslaw Weinberg. String Quartet No. 8 - 15'
Sonia Klikiewicz, violins; Josefa Lafarga, viola; Gregory Lacour, cello
· Steve Reich. Tripl Quartet - 20'
Pablo Quintanilla, violin; Leonardo Papa, viola; Paula Brizuela, cello
Approximate length - 76 minutes
Releases
Patron friends, Family Friend and Young Friend
Subscribers friend and young non-friends
Performances
Date/hour
Space
Cast
Subscription ticket
Are you an Amigo del Teatro Real yet?
Live the Teatro Real experience beyond its wonderful productions and you will contribute to elevating our institutional project.