Opera
La Traviata
Giuseppe Verdi
20 Apr, 15 - 09 May, 15
Musical conductor: Renato Palumbo
Stage Director: David McVicar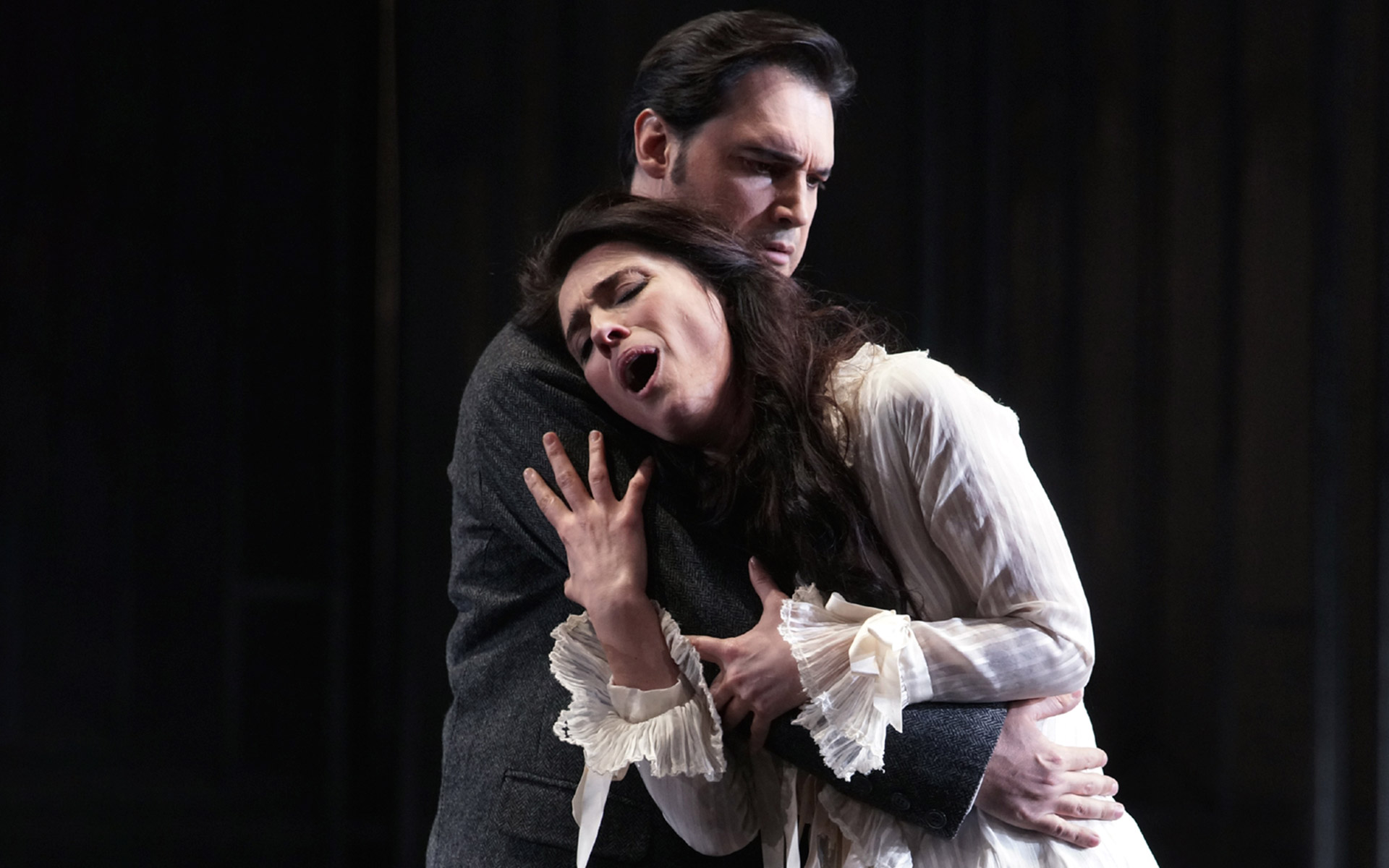 After its initial rejection, Verdi's unique opera, whose action unfolds in a contemporary setting, La traviata, based on Alexandre Dumas' The Lady of the Camellias, became one of the most acclaimed works of the composer. This came about because of the universal values that are brought to light following the tragedy of a high-society courtesan -another of those left in the wake of the history of opera- who renounces even life itself to protect the honour of her lover, demonstrating with her self-sacrifice a grandeur lacking in the hypocritical bourgeois society that abused and then rejected her. A story that brought Verdi legendary status through music with a profound sense of humanity and psychological portrayal of the characters and their feelings. Behind the outward show of luxury and frivolous pleasure, the "populous desert they call Paris" hides the stark cruelty of a social class for whom everything can be bought and sold. With this backdrop of bitter transience, only Violetta stands as a classic heroine, whose sacrifice transcends love and death. These two themes that the opera revolves around are also brought to life by the staging of David McVicar, who, with his usual elegance, sets the drama in a world of romantic references while retaining an up-to-date perspective.
Subtitles in
Español, Inglés
Opera in three acts
Libretto by Francesco Maria Piave after Alexandre Dumas (ii)´s play La Dame aux camélias (1848 and 1852)
 
Production of Teatro Real, in coproduction with Gran Teatre del Liceu de Barcelona, Scottish Opera Glasgow and Welsh National Opera Cardiff
 
Teatro Real Chorus and Orchestra 
(Coro Intemezzo / Orquesta Sinfónica de Madrid)
Artistic information
Artistic team
Parallel activities
Enfoques
Encuentro con Renato Palumbo, Ermonela Jaho, Francesco Demuro, Juan Jesús Rodríguez y Joan Matabosch

Visitas Guiadas Nocturnas
24, 28 y 29 de abril; 7 y 8 de mayo.
Ópera en Cine
Proyección de L'incoronazione di Poppea de Claudio Monteverdi

Are you an Amigo del Teatro Real yet?
Live the Teatro Real experience beyond its wonderful productions and you will contribute to elevating our institutional project.