Dance
Víctor Ullate Ballet COMUNIDAD DE MADRID
29 Dec, 14 - 03 Jan, 15
Musical conductor: Josep Vicent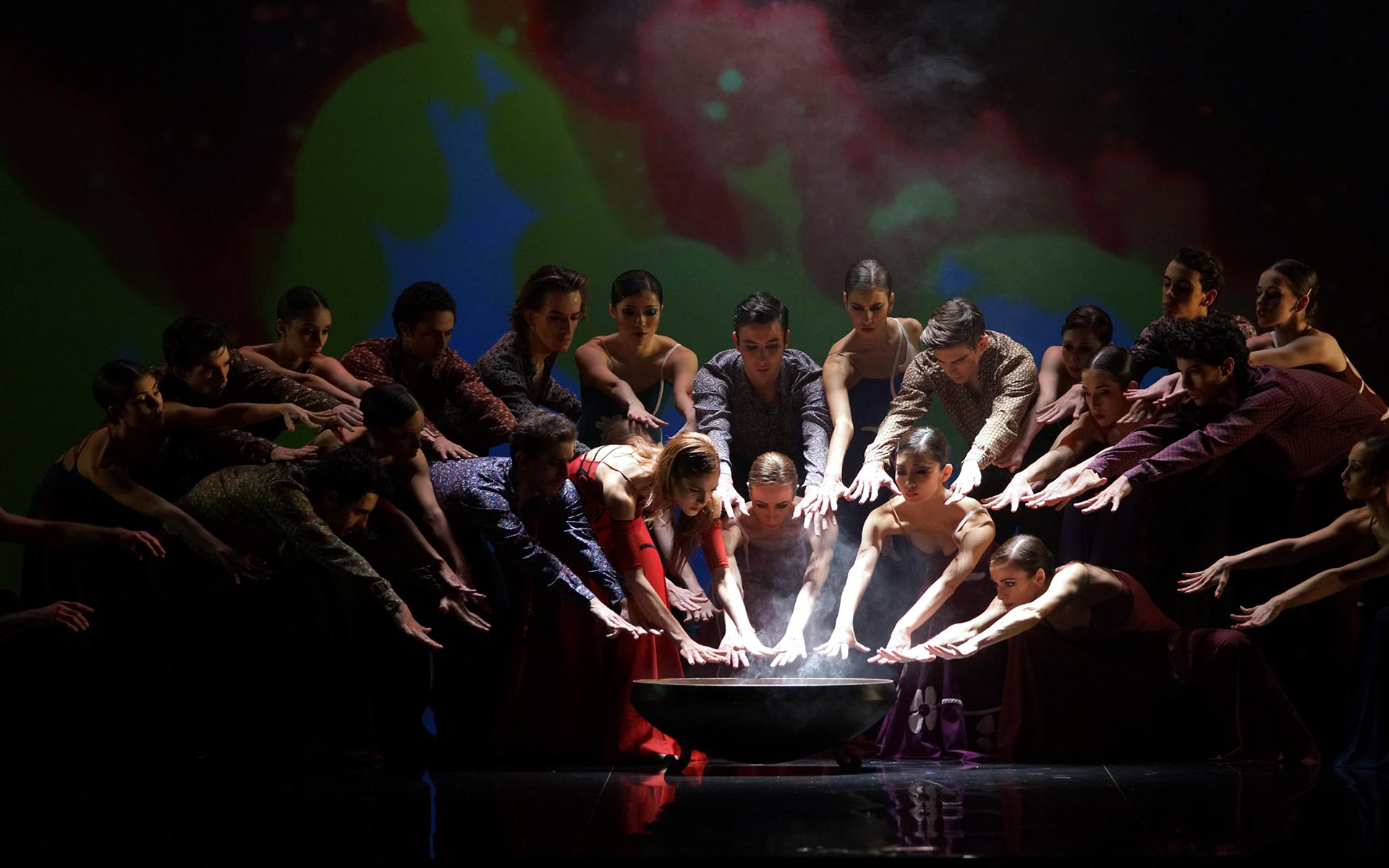 The Víctor Ullate Ballet premièred its version of El amor brujo on 28 May 1994 at the Maestranza de Sevilla, with a script by Vicente Molina Foix. The current version brings in a new set design and wardrobe, seeking to give greater prominence to the light, to the will-o'-the-wisp, present throughout the plot. The play, written by Manuel de Falla in 1915 as a piece for cantaora (folk singer) and chamber orchestra, transformed by the composer ten years later into a pantomimic ballet, has a marked Andalusian flavour and delves into gypsy mysticism, approaching love in its most primitive and essential form. It is a story of love and passion, tears and grief, sorcery and seduction, death and dance. Ullate's choreography contains moments of great beauty, such as the Canción del amor dolido, Romance del pescador, Danza y canción de la bruja fingida, Canción del fuego fatuo or Las campanas del amanecer. One original feature of this version is the inclusion of three folk songs written by Falla: Nana, Polo and Asturiana. It is a new version, then, of El amor brujo, different in its forms, but eternal in its essence.
El amor brujo
Manuel de Falla (1876-1946)
Music:
Manuel de Falla
Luis Delgado
In Slaughter Natives
New production of Víctor Ullate Ballet - Comunidad de Madrid
Victor Ullate Ballet
Comunidad de Madrid
Teatro Real Orchestra
(Orquesta Sinfónica de Madrid)
Artistic information
Artistic team
Performances
Date/hour
Space
Cast
Subscription ticket
Are you an Amigo del Teatro Real yet?
Live the Teatro Real experience beyond its wonderful productions and you will contribute to elevating our institutional project.