Opera
Written on Skin
George Benjamin
17 Mar, 16
Musical conductor: George Benjamin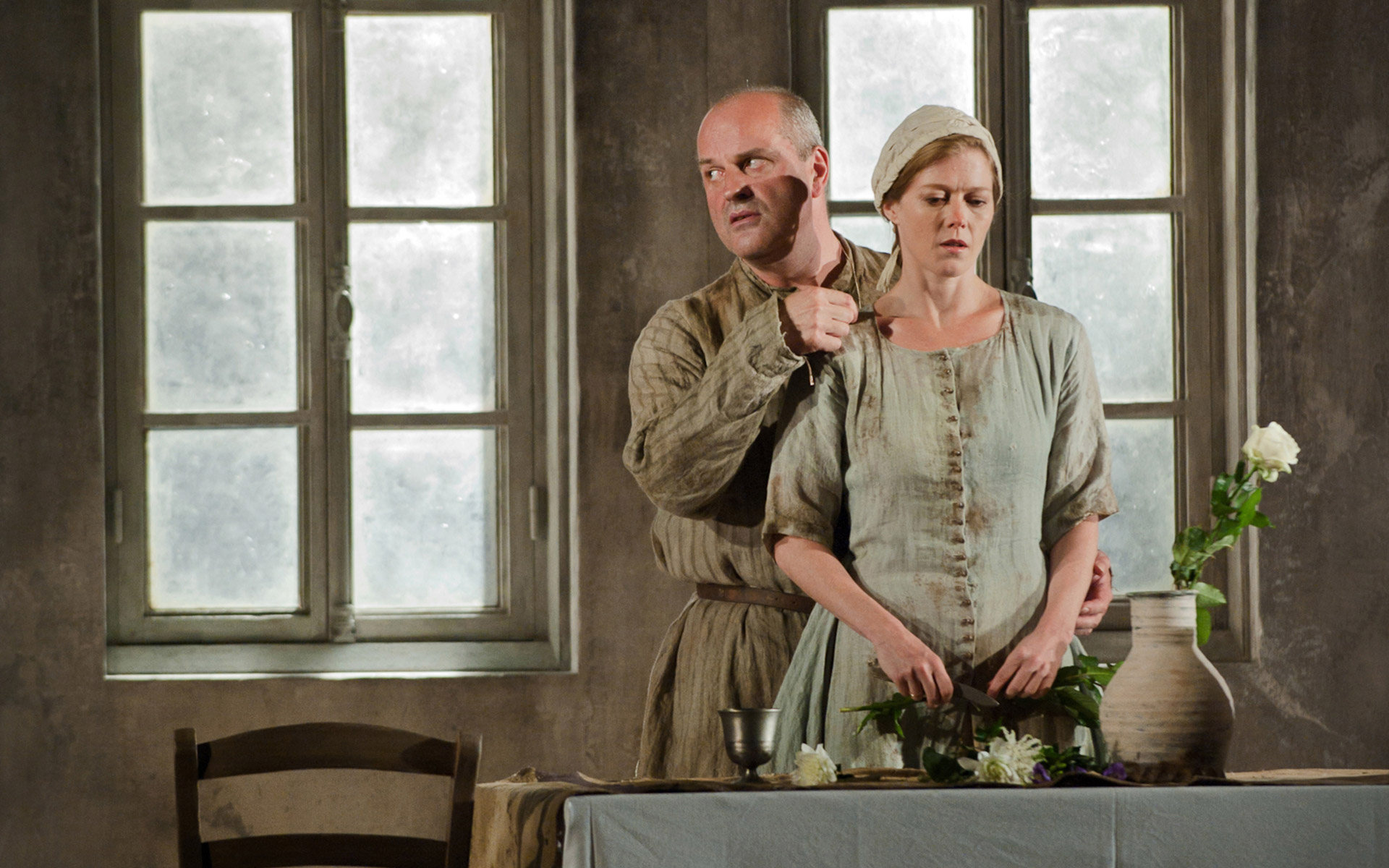 The jilted knight serves his wife her lover's heart, and after she tastes it, unaware of the truth, he shows her the decapitated head of the artist. The bloody medieval legend is attributed to the 12th century Provençal troubadour Guillem de Cabestany and was included in The Decameron by Boccaccio, and it served as the inspiration for George Benjamin to create his grandest opera. This disciple of Olivier Messiaen, and the youngest composer to have a première at the London Proms, turns the legend into a story of passionate and destructive love with a subtle, sensuous musical language, coloured by an orchestra that includes curious instruments such as the viola da gamba and the glass harmonica. As in his other opera, Into the Little Hill, George Benjamin and Martin Crimp recreate ancient history through a contemporary lens, showing a double time period where the characters belong to a modern setting, as commentators of the unfurling drama, and also in the medieval period, as actors. George Benjamin directed the apotheosis première of the opera at the Aix-en-Provence Festival in 2012, and he will direct it again at the Teatro Real.
Subtitles in
Español, Inglés
"Written on Skin"
Opera in semi-staged version
Libretto by Martin Crimp, based on the medieval legend of the troubadour Guillem de Cabestany
First performed at the Aix-en-Provence Festival on 7 July 2012
Première at the Teatro Real
Mahler Chamber Orchestra
Performances
Date/hour
Space
Cast
Subscription ticket
Christopher Purves, Barbara Hannigan, Tim Mead, Victoria Simmonds, Robert Murray
Parallel activities
Enfoques
Charla-conferencia de Luis Gago

Aula de (Re)estrenos
What's On
Fundación Juan March
En paralelo al estreno de Written on Skin, de George
Benjamin, se celebrará un recital de obras de cámara del compositor británico.
Acceso libre.
Are you an Amigo del Teatro Real yet?
Live the Teatro Real experience beyond its wonderful productions and you will contribute to elevating our institutional project.