The Outreach Programme of the Teatro Real has been active since 2014, it is principally focused at children, with the mission of introducing them to the world of universal music and different types of stage events with music. The participants in this programme are young children and adolescents in disadvantaged situations, whether these be physical, psychological or social. 
The objetives of this musical therapy programme are very specific: to open the childrens' perception to the musical and artistic world with the intention of stimulating their curiosity and creativity. The aim is for children with very different health needs to discover a sense of social integration which brings about ppositive changes to their lives. Through the stories told in each show, the young audience discovers new perceptions and deciphers the keys to daily life activities. They create their own vision of the wold for themselves. 
The Outreach Programme of the Teatro Real is supported by the ACS, with the collaboration of the Banco de España and the Sociedad Estatal de Correos y Telégrafos. 
Sponsor: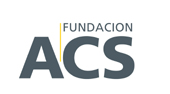 Collaborator: