Dance
Ballet Nacional de España
Afanador
09 Feb, 24 - 11 Feb, 24
Artistic director: Rubén Olmo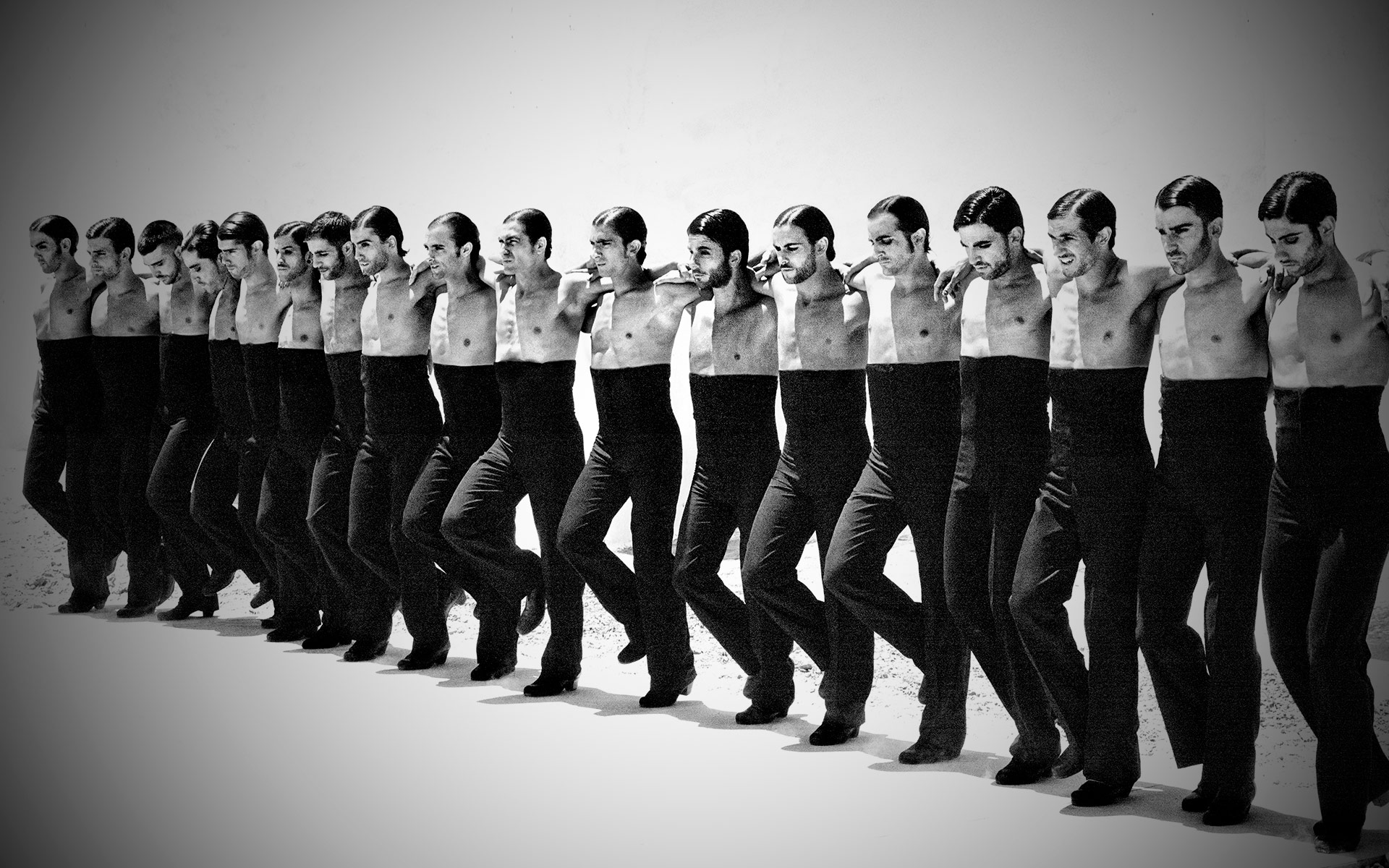 In his works Mil Besos, published in 2009, and Ángel gitano, from 2014, the Colombian photographer Ruvén Afanador has integrated the image of flamenco into contemporary visual language in a very personal way. Under the Andalusian sun and in high-contrast black and white, this author of covers for magazines such as Vogue, Elle, Vanity Fair or Rolling Stone erases in the aforementioned photographic series -focusing, respectively, on female and male bodies- the traditional gender limits in a magnificent play of light and shadow.
Afanador, by Marcos Morau - trained between Barcelona and New York, director of the dance company La Veronal and winner of the 2013 National Dance Prize - sets out to create from this photographer's gaze "a work of respect and fascination, like a dialogue that hybridises two languages in search of a new universe". Transforming one legacy into another, trying to build a common space: "because we all carry within us that which agitates us and our voices together are capable of moving forward and continuing to build imaginaries that inspire others". And so on.
---
AFANADOR
Music by Cristóbal Saavedra
World premiere
Choreography: Marcos Morau & La Veronal, Lorena Nogal, Shay Partush, Jon López
Dramaturgy: Roberto Fratini
Set design: Max Glaenzel
Costume design: Silvia Delagneau
Lighting design: Bernat Jansà
Audiovisual design: Marc Salicrú
Photography: Ruvén Afanador
Releases
Supporter and Benefactor Friend
Patron friends, Family Friend and Young Friend
Subscribers friend and young non-friends
Performances
Date/hour
Space
Cast
Subscription ticket
Are you an Amigo del Teatro Real yet?
Live the Teatro Real experience beyond its wonderful productions and you will contribute to elevating our institutional project.