Flamenco Real
Carrete de Málaga
De El Perchel al Teatro Real
21 Jul, 22
Artista invitada: Laura Chicano
Salidas a la venta preferentes
November 16 : Amigos del Real
November 17 : Abonados
---
"Unique, singular dancer, with a very peculiar style. He is currently the dean of active dancers in Malaga. He is known throughout the world and the most important and most avant-garde dancers do not stop paying homage to him as a unique teacher." – SO-LA-NA-
Maximum exponent of personal dance, street dance, post-war dance that discovered and highlighted the need. When she was barely twelve years old, she was already dancing with "La Repompa" and "La Cañeta" in the flamenco group Los Vargas de Málaga.
In Torremolinos, the dancer Mariquilla welcomed him for twenty years in her flamenco tablao El Jaleo. His feet, his dance, his zapateado and his gestures have traveled all over the world.
He set foot in Madrid sixty years ago and he does it now to become Real.
Artistic cast
Manuel de la Curra and José Manuel Fernández, on cante.
Antonio Soto, on guitar.
José Santiago 'Carrete de Málaga' and Luisa Chicano, dancing.
Program
Siguiriya, Soleá por bulería, Soleá, Cantiña, Taranto
---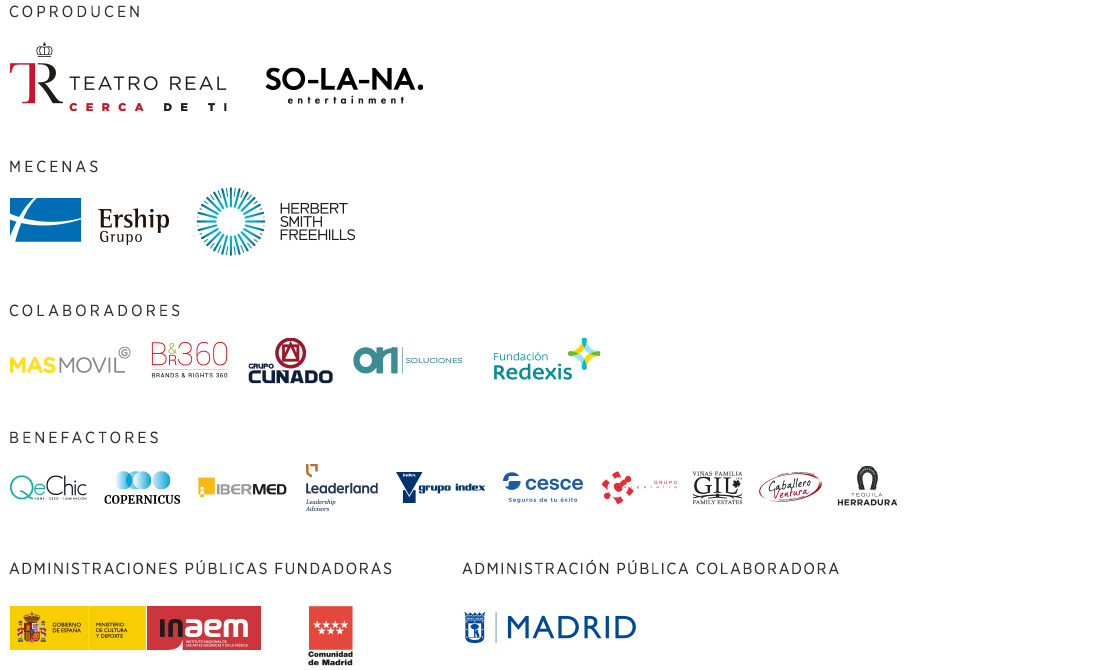 Releases
Patron friends, Family Friend and Young Friend
Subscribers friend and young non-friends
Performances
Date/hour
Space
Cast
Subscription ticket
Are you an Amigo del Teatro Real yet?
Live the Teatro Real experience beyond its wonderful productions and you will contribute to elevating our institutional project.