Dance
Compañía Nacional de Danza
03 Oct, 22 - 06 Oct, 22
Artistic Director: Joaquín De Luz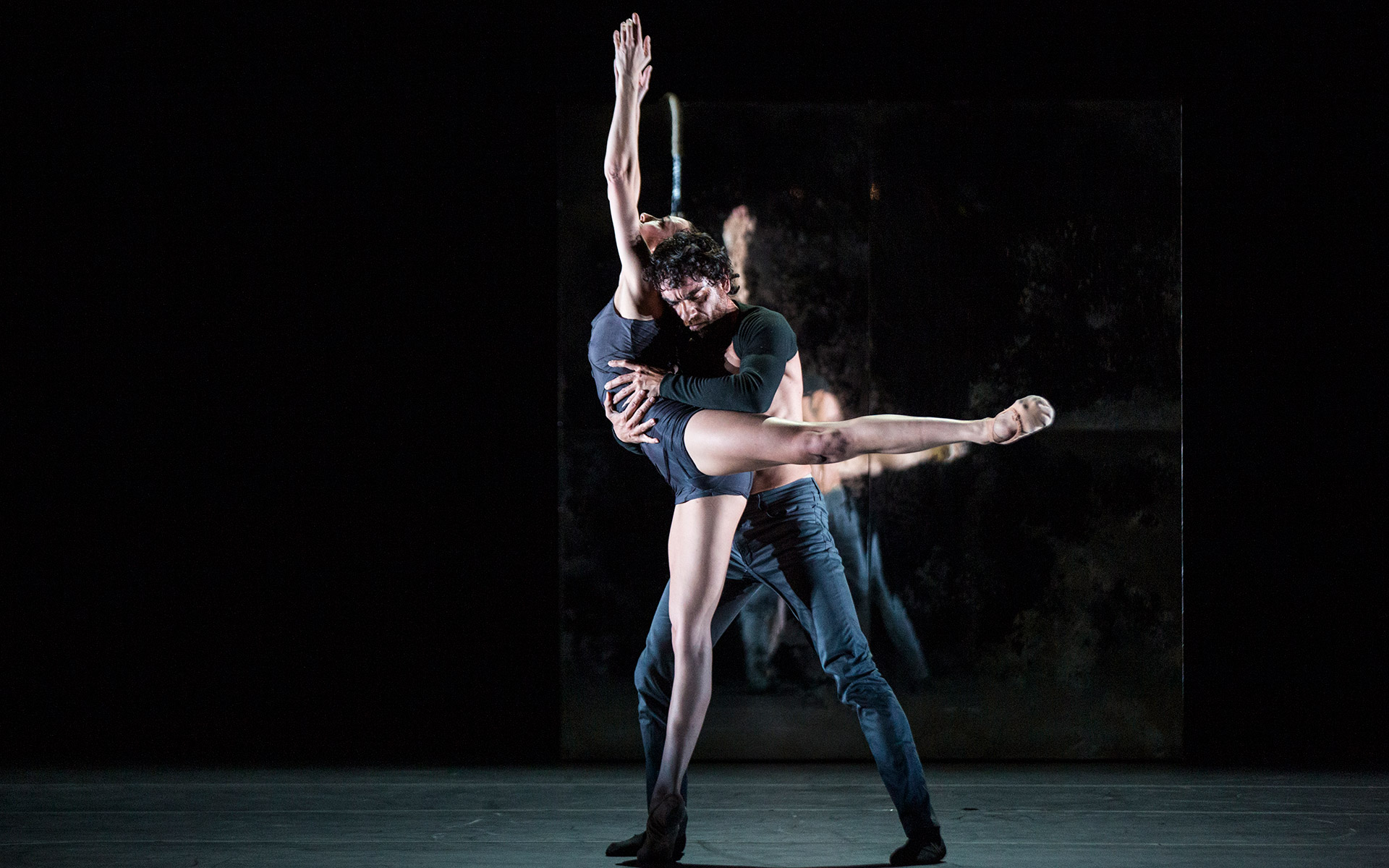 This performance in memory of the Czech dancer and choreographer Jiři Kylian begins with Morgen; (2022), a piece which signals the creative return of Nacho Duato to the CND (Spanish National Dance Company), after an absence of nearly 12 years as its director. With original music by Pedro Alcalde –and a recreation of Morgen! by Richard Strauss–, Morgen; is inspired by a Dorothy Parker poem which takes us through seven ways to commit suicide before, finally, opting for life. Sad Case (1998), by Sol Leon and Paul Lightfoot for the Nederlands Dans Theater, is a continuous and tense pursuit, using satirical and classical moments, with surprising and earthly movements on Mexican mambo music. Based on the theory of the five phases of grief of the psychiatrist of the same name, Kübler-Ross (2014) is a duet conceived by South African Andrea Schermoly, for partners Maria Kochetkova and Joaquín de Luz. Denial, anger, bargaining, depression and acceptance follow in an allegory about loss, constructed on the adagio of a violin concerto by Vivaldi. Also imbued by the chiaroscuro of Italian Baroque, this recognition concludes with a piece of the honouree: Bella figura (1995), "a journey in time, light and space, which explores the ambiguity of aesthetics, stage representations and dreams".
---
BELLA FIGURA
Jirí Kylián
Music of Lukas Foss (1922-2009), Giovanni Battista Pergolesi (1710-1736), Alessandro Marcello (1673-1747), Antonio Vivaldi (1678-1741), Giuseppe Torelli (1658-1709)
Premiere at the AT&T Danstheater. The Hague, 10 October, 1995
Choreography and Staging: Jirí Kylián
Assistants to the choreographer; Ken Ossola and Elke Schepers
Costume design: Joke Visser
Lighting design: Kees Tjebbes
KÜBLER-ROSS
Andrea Schermoly
Music of Antonio Vivaldi (1678-1741)
Choreography: Andrea Schermoly
MORGEN;
Nacho Duato
Music of Pedro Alcalde (1959)
Premiere at the Palacio de Festivales de Cantabria. Santander, 25 February 2022
Choreography, Costume and Set design: Nacho Duato
Lighting design: Nicolás Fischtel (A.A.I.)
SAD CASE
Sol León and Paul Lightfoot
Music of Dámaso Pérez Prado (1916-1989), Alberto Domínguez (1906-1975), Ernesto Lecuona (1895-1963), Ray Barretto (1929-2006), Trío Los Panchos
Premiere at the Lucent Danstheater. The Hague, 7 February, 1998
Choreography, Costume and Set Design: Sol León and Paul Lightfoot
Assistant to the choreographers: Menghan Lou
Lighting design: Tom Bevoort
---
TICKETS ON SALE
General: 19 July
Subscription holders and young people (ages 18 – 35):: 14 July
Friends of Teatro Real and Young Friends of Teatro Real: 13 July
Collaborating and Benefactor Friend: 12 July
Protector Friend: 11 July
Releases
Supporter and Benefactor Friend
Patron friends, Family Friend and Young Friend
Subscribers friend and young non-friends
Performances
Date/hour
Space
Cast
Subscription ticket
Are you an Amigo del Teatro Real yet?
Live the Teatro Real experience beyond its wonderful productions and you will contribute to elevating our institutional project.