Other
Concierto Orquesta Cateura
Espectáculo ajeno a la temporada del Teatro Real
04 Jan, 17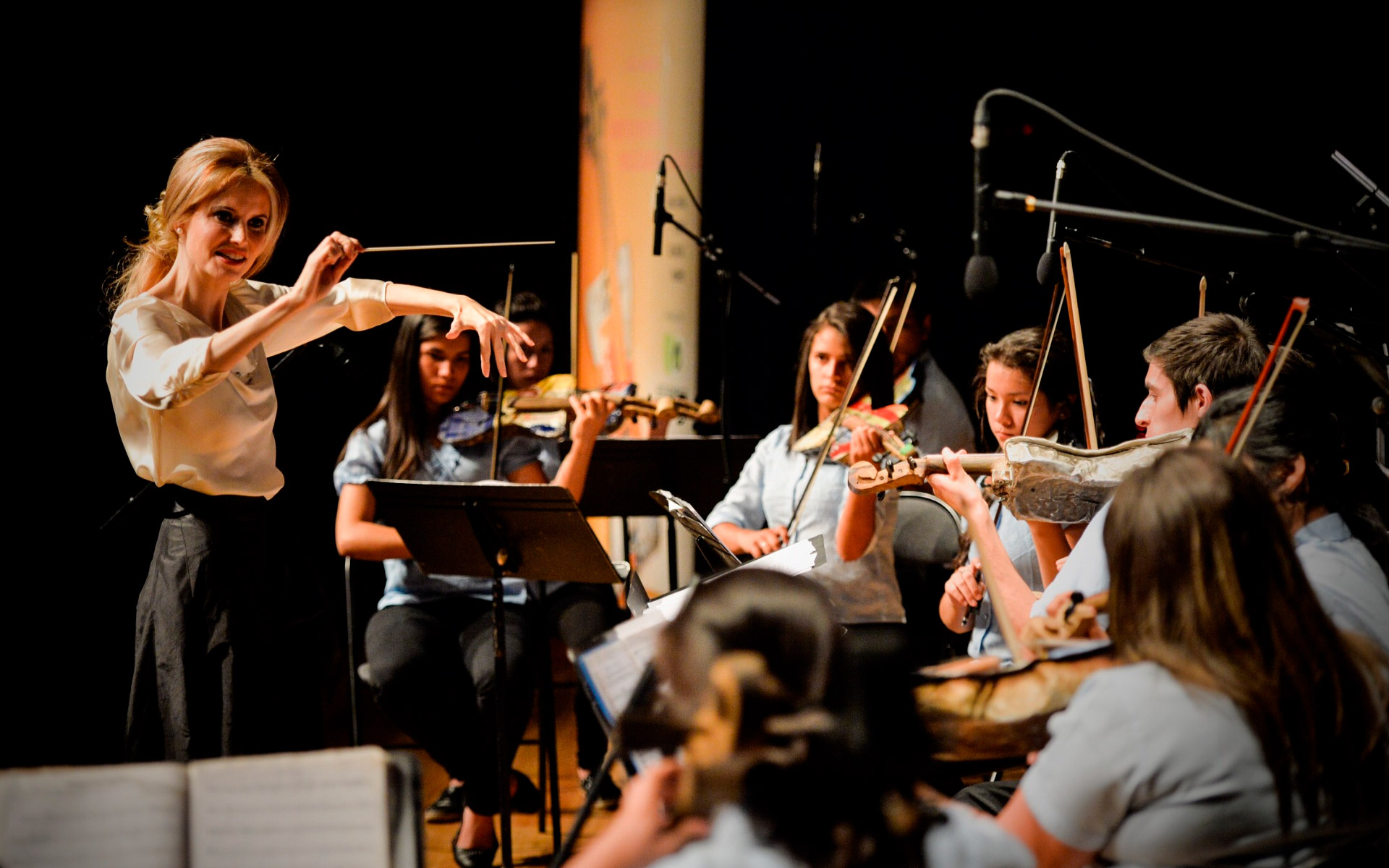 Concierto benéfico "Orquesta de instrumentos reciclados"

Toda historia tiene un comienzo, y esta tiene el rostro de un violín encontrado en la basura. Sucedió en 2006. El escenario es el gran vertedero de Cateura en Asunción, capital de Paraguay. Un lugar donde los residuos se han convertido en parte del paisaje y en el medio de vida para muchas personas que se dedican a recuperarlos.

Fabio Chávez, músico paraguayo, tuvo entonces la idea de utilizar estos materiales con el objetivo de fabricar instrumentos y enseñar música a los niños de la zona. Así, y de una manera ingeniosa, comenzaron a preparar guitarras, violines, contrabajos o saxofones. Veinte niños, hijos de los trabajadores del vertedero, comenzaron a tocar los instrumentos y se convirtieron en los pioneros de la orquesta, consiguiendo hacer realidad su sueño.

Después del éxito de los de los Conciertos de la Orquesta en Madrid los últimos tres años, vuelve la Orquesta de Instrumentos Reciclados de Cateura de la mano de Ecoembes, la organización que cuida del medioambiente coordinando el reciclaje y el ecodiseño de envases en España. El miércoles 4 de enero, ofrecerán por la tarde su cuarto concierto en Madrid, este año en el Teatro Real. Todo el dinero que se recaude de las entradas se destinará a su fundación, cuyo fin es continuar con este proyecto social en Cateura. Además, en el concierto colaborarán otros artistas españoles y una coral de niños local.
Subtitles in
Español, Inglés
Performances
Date/hour
Space
Cast
Subscription ticket
Are you an Amigo del Teatro Real yet?
Live the Teatro Real experience beyond its wonderful productions and you will contribute to elevating our institutional project.