Opera
Luisa Miller
Giuseppe Verdi
23 Apr, 16 - 26 Apr, 16
Musical conductor: James Conlon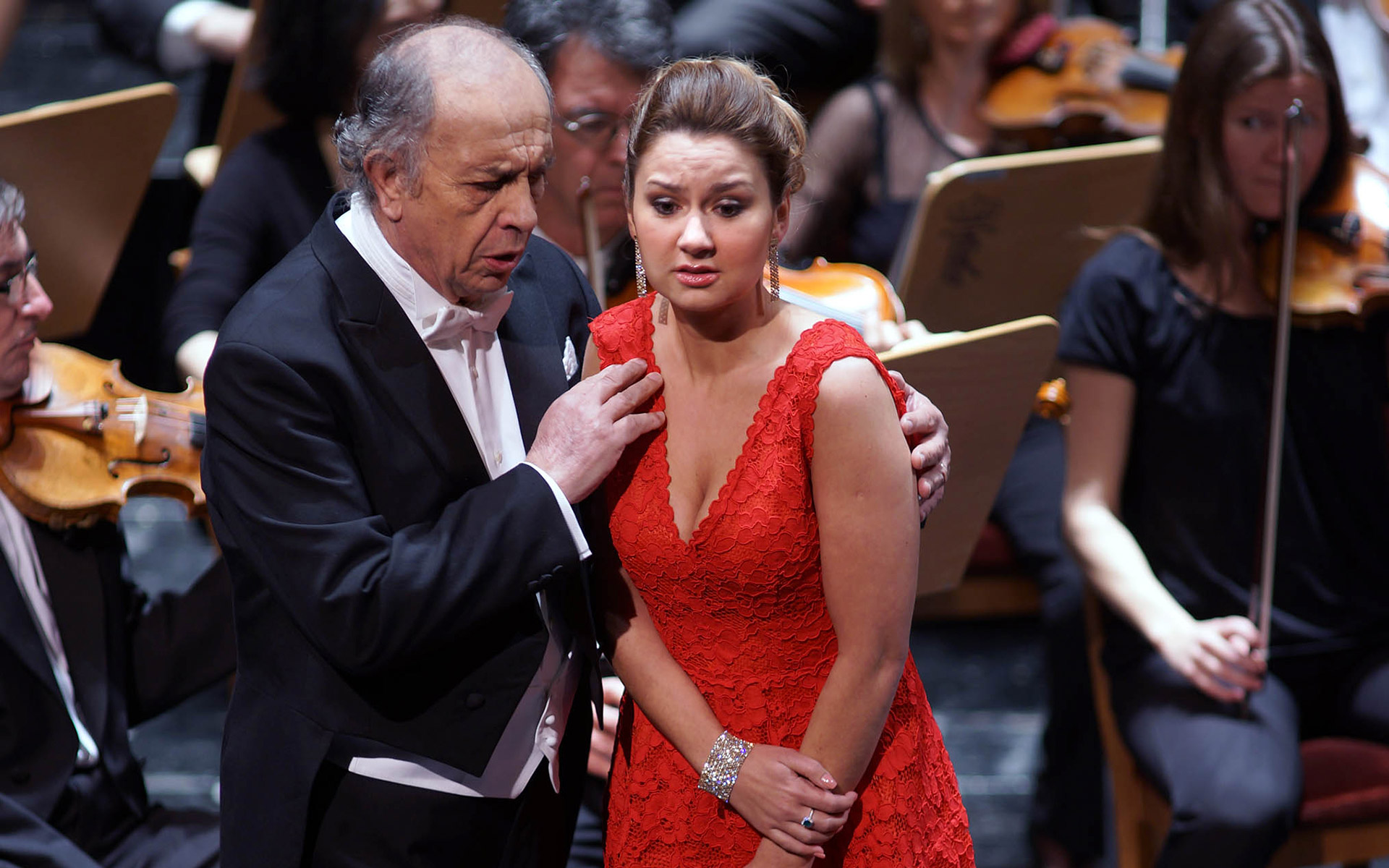 The arbitrary power of princes and the mighty over our own destinies is embodied in this young, fragile girl. Out of love for the men in her life, her father, and her beloved Rodolfo, Luisa Miller sacrifices herself by choosing a path of suffering. This heroine is a precursor to such well loved characters as Gilda in Rigoletto and Violetta in La traviata. Here we have some of the major themes that permeate Verdi's dramatic and musical universe: betrayal, the power of social pressure, remorse and the heroine's sacrifice. With this work, which was a success during the first performance in 1849 in Naples, Verdi rejected musical conventions of the time. His musical style became increasingly realistic, giving way to the demands of the plot. The libretto by Salvatore Cammarano had to be adapted to the constraints of acute censorship in the revolutionary climate of 1848. However, Verdi did not want to abandon the idea of another drama by Schiller (Intrigue and Love), one which inspired him to create intensely complex characters. Friedrich Schiller described the work as a "bourgeois tragedy", indicating that it was not a "historical" tragedy, but rather a "contemporary" one. Moreover, he also wanted to maintain the moral violence of ancient tragedies despite the bourgeois setting in which the play takes place.
Subtitles in
Español, Inglés
"Luisa Miller"
Melodramma tragico in three acts
Music by Giuseppe Verdi (1813-1901)
Libretto by Salvadore Cammarano, based on Kabale und Liebe [Intrigue and Love] (1783)
by Friedrich von Schiller
Opera in concert version
Artistic information
Artistic team
Performances
Date/hour
Space
Cast
Subscription ticket
Dmitry Beloselskiy, Vincenzo Costanzo , María José Montiel, John Relyea, Leo Nucci, Lana Kos, Marina Rodríguez-Cusí
Dmitry Beloselskiy, Vincenzo Costanzo , María José Montiel, John Relyea, Leo Nucci, Lana Kos, Marina Rodríguez-Cusí
Parallel activities
Conferencia
What's On
Museo del Romanticismo
La revolución de 1848 y su influencia en la obra de Verdi y
Wagner, por José Luis Téllez.

Are you an Amigo del Teatro Real yet?
Live the Teatro Real experience beyond its wonderful productions and you will contribute to elevating our institutional project.