Dance
New York City Ballet
23 Mar, 23 - 26 Mar, 23
Artistic Director: Jonathan Stafford | Executive Director: Katherine Brown | Associate Artistic Director: Wendy Whelan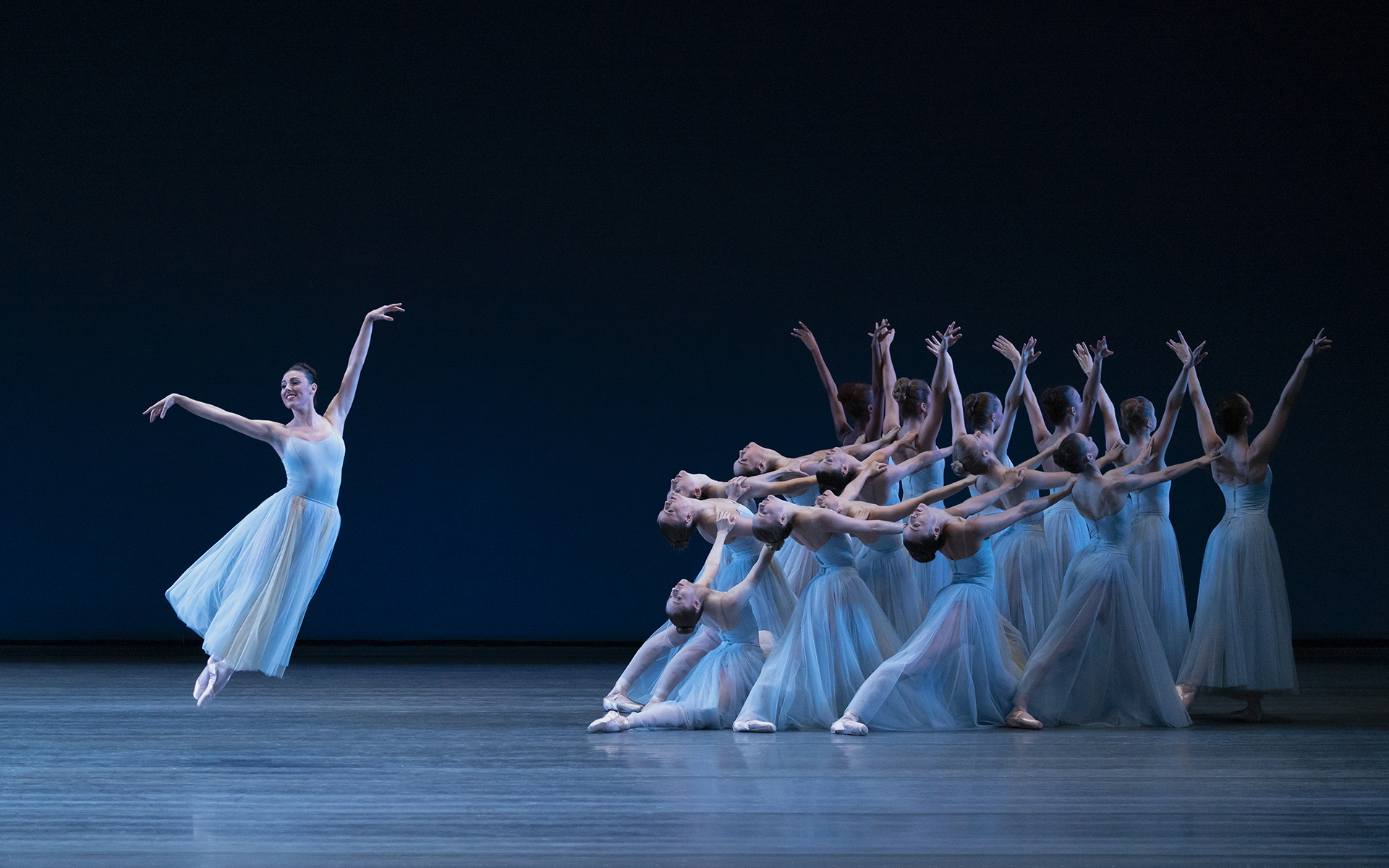 Serenade (1934) was the first full-length ballet George Balanchine created in the United States and is one of the signature works of the New York City Ballet. Taking the Serenade for Strings op. 48 by Tchaikovsky as the point of departure, Balanchine conceived this piece as a ballet lesson where we observe everything that takes place in a class, from a simple tendu in the beginning, to a mishap or two. In Square Dance, George Balanchine joined the traditions of American folk dance with classical ballet. With the music of Vivaldi and Corelli, the original 1957 version had the musicians on stage and made use of a caller, the person who called out the steps. In the 1976 revival, however, the orchestra is in the pit, the caller was eliminated and a solo for the principal male dancer was added. The Times Are Racing (2017) is a ballet with sneakers and street clothes designed by Humberto Leon, co-founder of the fashion brand Opening Ceremony. Using an electronic score by Dan Deacon - the last four tracks of his 2012 album, America–, the piece takes its inspiration from a variety of styles, including references to the tap dancing of Fred Astaire and Gene Kelly.
---
Founding choreographers:
George Balanchine and Jerome Robbins
Founders:
George Balanchine and Lincoln Kirstein
---
SERENADE
Music of Piotr Ilich Tchaikovsky (1840-1893)
Premiere at Adelphi Theater, New York City. 1 March, 1935
Choreographer: George Balanchine
Lighting design: Mark Stanley
Costume design: Karinska
Orquesta Titular del Teatro Real
SQUARE DANCE
Music of Antonio Vivaldi (1678-1741) and Arcangelo Corelli (1653-1713)
Premiere at the City Center for Music and Dance. New York City. 21 November, 1957
Choreographer: George Balanchine
Lighting design: Ronald Bates
Orquesta Titular del Teatro Real
THE TIMES ARE RACING
Music of Dan Deacon (1981)
Premiere at the David H. Koch Theater. 26 January, 2017
Choreographer: Justin Peck
Costume design: Humberto León
Lighting design: Brandon Stirling Baker
Sound design: Abe Jacob
---
TICKETS ON SALE
Tickets on sale: 20 December
Subscribers and Young people (ages 18-35): 15 December
Friends of Teatro Real and Young Friends of Teatro Real: 14 December
Collaborating and Benefactor Friend: 13 December
Protector Friend: 12 December
Releases
Collaborating and Benefactor Friend
Performances
Date/hour
Space
Cast
Subscription ticket
Are you an Amigo del Teatro Real yet?
Live the Teatro Real experience beyond its wonderful productions and you will contribute to elevating our institutional project.