Opera
Nixon in China
John Adams
17 Apr, 23 - 02 May, 23
Musical Conductor: Olivia Lee-Gunderman and Kornilios Michailidis | Stage Director: John Fulljames | Principal Chorus and Orchestra of the Teatro Real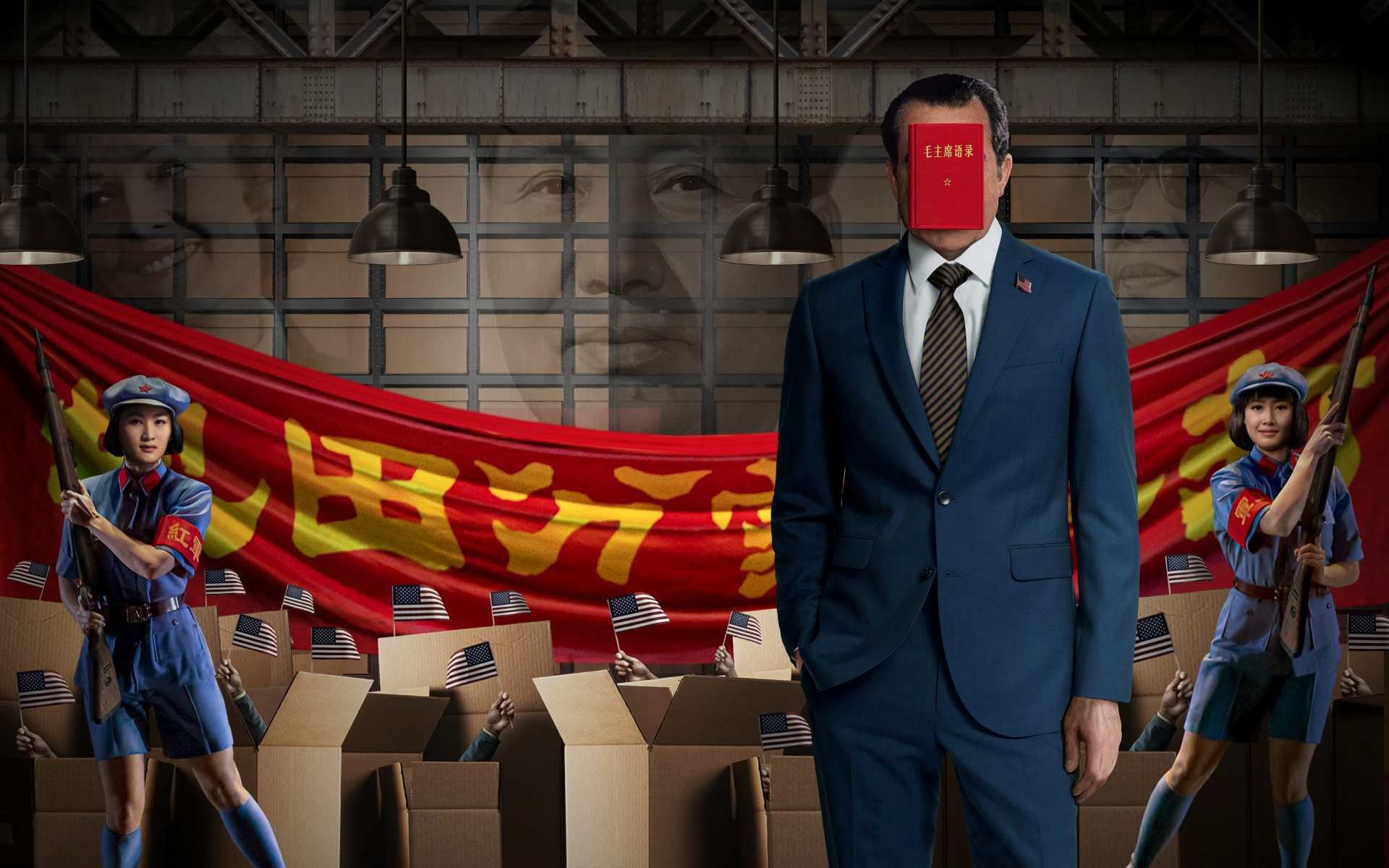 A title like Nixon in China for an opera could only be interpreted in 1987 as an intriguing gag or a daring gesture of militant postmodernism. Nonetheless, the grammatical structure of this title, with innumerable precedents from the opera seria tradition –Achille in Sciro– and buffa –Il turco in Italia–, tell us that we have an opera solidly rooted in the history of the genre here. That is to say: arias, ensembles, concertantes, choruses and even ballets. Far from being forgotten, Nixon in China has been seen on stage without interruption from the moment of its premiere until now, with performances of singing legends such as June Anderson or Sumi Jo.
With staging inspired by the Maoist ballet Red Detachment of Women, the libretto by Alice Goodman recreates the historic meeting of the President of the United States with the Great Helmsman, Mao Zedong, in February 1972. Making use of extensive iconography from the Richard Nixon Foundation and the Richard Nixon Museum, this production by John Fulljames (Street Scene at the Teatro Real in 2018) immerses the audience in this original reflection about culture shock, the exercising - and loneliness -. of power, and its authoritarian repercussions.
---
Opera in three acts
Music by John Adams (1947)
Libretto by Alice Goodman
Premiere at the Houston Grand Opera, 22 October 1987
Premiere at the Teatro Real
New production of the Teatro Real, in coproduction with Den Kongelige Opera de Copenhague and the Scottish Opera
---
Artistic team
Musical Conductor | Olivia Lee-Gunderman - 17, 21, 24, 26 and 28 april
Kornilios Michailidis - 30 april and 2 may
Stage Director | John Fulljames
Stage and Costume Designer | Dick Bird
Lighting Designer | Ellen Ruge
Choreographer | John Ross
Sound Designer | Cameron Crosby
Vídeo | Will Duke
Chorus Director | Andrés Máspero
---
Cast
Chou En-Lai | Jacques Imbrailo

Richard Nixon | Leigh Melrose

Henry Kissinger | Borja Quiza
Nancy T`ang (Mao's first secretary) | Sandra Ferrández
Second Secretary | Gemma Coma-Alabert
Third Secretary | Ekaterina Antípova
Mao Tse-Tung | Alfred Kim
Pat Nixon | Sarah Tynan
Chiang Ch'ing (Madame Tse-Tung) | Audrey Luna
Principal Chorus and Orchestra of the Teatro Real
Artistic information
Artistic team
Performances
Date/hour
Space
Cast
Subscription ticket
Parallel activities
Enfoques
Ponemos el foco sobre la producción de Nixon in China con algunos de sus protagonistas.
Coloquio
Coloquio en torno a la visita de Nixon a la China de Mao con la colaboración de Casa de América y Casa Asia | Abril
Seminario
What's On
Real Conservatorio Superior de Música de Madrid
Seminario sobre ópera y política en el siglo XX | 27 de abril
Conferencia
What's On
International Institute
Contradiction and performance in the career of Richard Nixon: perspectives on a historical giant
Conferencia en inglés impartida por Prof. Robert M. Fishman
Miércoles, 19 de abril a las 19:00h
Liquid soundscapes: un concierto de música minimalista americana
Obras de John Cage, Philip Glass, Steve Reich y Paul Lansky.
Sábado, 27 de mayo a las 19:30h
Minimal español
El minimalismo: un soplo de aire fresco en los años 80
Martes, 25 de abril
Selección de filmes de Pere Portabella, con banda sonora original de Carles Santos.19:00 h. y 21:00 h.
Miércoles, 26 de abril – 20:30 h.
CONCIERTO. Llorenç Barber. Minimalísmos de palabras, metales, armónicos y actitudes
Jueves, 27 de abril – 20:30 h.
CONFERENCIERTO: Poiemusia. La Nau del Argonautes. Una nave que sigue navegando
Pep Llopis, conferencia, piano, electrónica
Toni Aparisi, danza
Visita
What's On
Thyssen-Bornemisza Museum
El viaje
Recorrido guiado por las colecciones del Museo Nacional Thyssen-Bornemisza en torno a la experiencia del viaje. Los viajes nos fuerzan a abandonar la monotonía de lo cotidiano y nos exponen a un cuestionamiento de nuestras creencias más arraigadas, como ocurre con los protagonistas de la ópera Nixon en China. En este recorrido reflexionaremos sobre el proceso de maduración personal que implica viajar, a la vez que nos adentramos en lo que el viaje implicaba en épocas diversas, poniendo especial énfasis en los contactos con el mundo oriental.
Entrada + suplemento de 9€ por acceder a la visita guiada.
Martes, 18 de abril de 2023 a las 11:30 h
Miércoles, 19 de abril de 2023 a las 18:00 h
Jueves, 20 de abril de 2023 a las 11:30 h
Martes, 25 de abril de 2023 a las 18:00 h
Are you an Amigo del Teatro Real yet?
Live the Teatro Real experience beyond its wonderful productions and you will contribute to elevating our institutional project.