Ópera en cine: Faust (2018)
Charles Gounod
14 Nov, 20
Musical conductor: Dan Ettinger
Stage Director: Àlex Ollé (La fura dels Baus)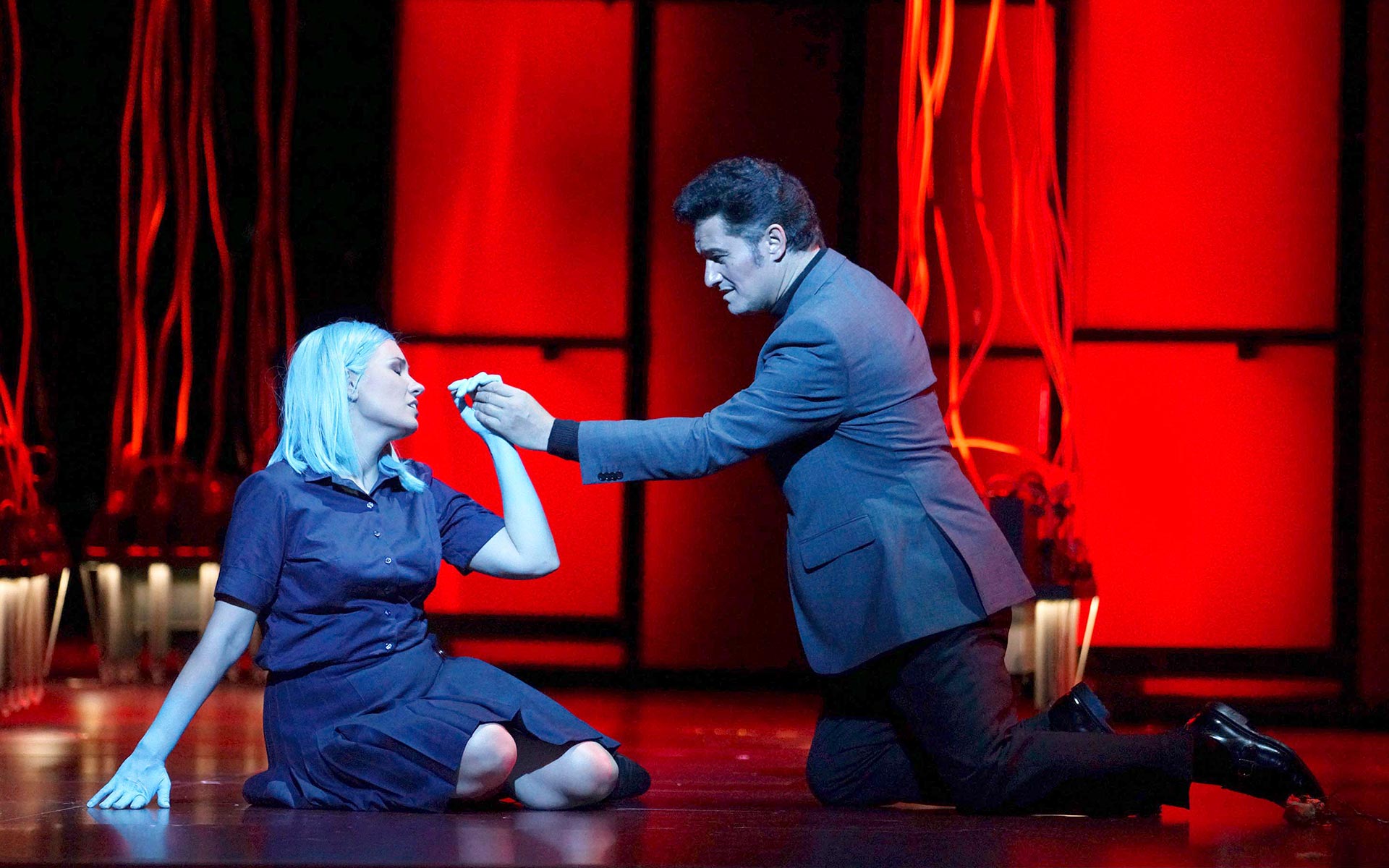 Junto a la amplia oferta que el Teatro Real ofrece a todos los públicos con su plataforma My Opera Player, año tras año aumenta también su producción audiovisual con la proyección en la Sala Principal de algunos de sus títulos más representativos. Esta temporada el ciclo tendrá como eje central a Benjamin Britten con dos títulos que complementarán el estreno de Peter Grimes. Con ellos, dos producciones tan exitosas como espectaculares para coronar una iniciativa que gana adeptos.
---
FAUST (2018)
Charles Gounod
Director musical: Dan Ettinger
Director de escena: Àlex Ollé (La fura dels Baus)
Piotr Beczala, Marina Rebeka, Luca Pisaroni, Stéphanne Degout, Serena Malfi, Isaac Galán, Sylvie Brunet Grupposo
---
Sala Principal
Artistic information
Artistic team
Releases
Patron friends, Family Friend and Young Friend
Subscribers friend and young non-friends
Performances
Date/hour
Space
Cast
Subscription ticket
Are you an Amigo del Teatro Real yet?
Live the Teatro Real experience beyond its wonderful productions and you will contribute to elevating our institutional project.