El Real Junior
Parade, the circus of the brave
10 Jun, 23 - 18 Jun, 23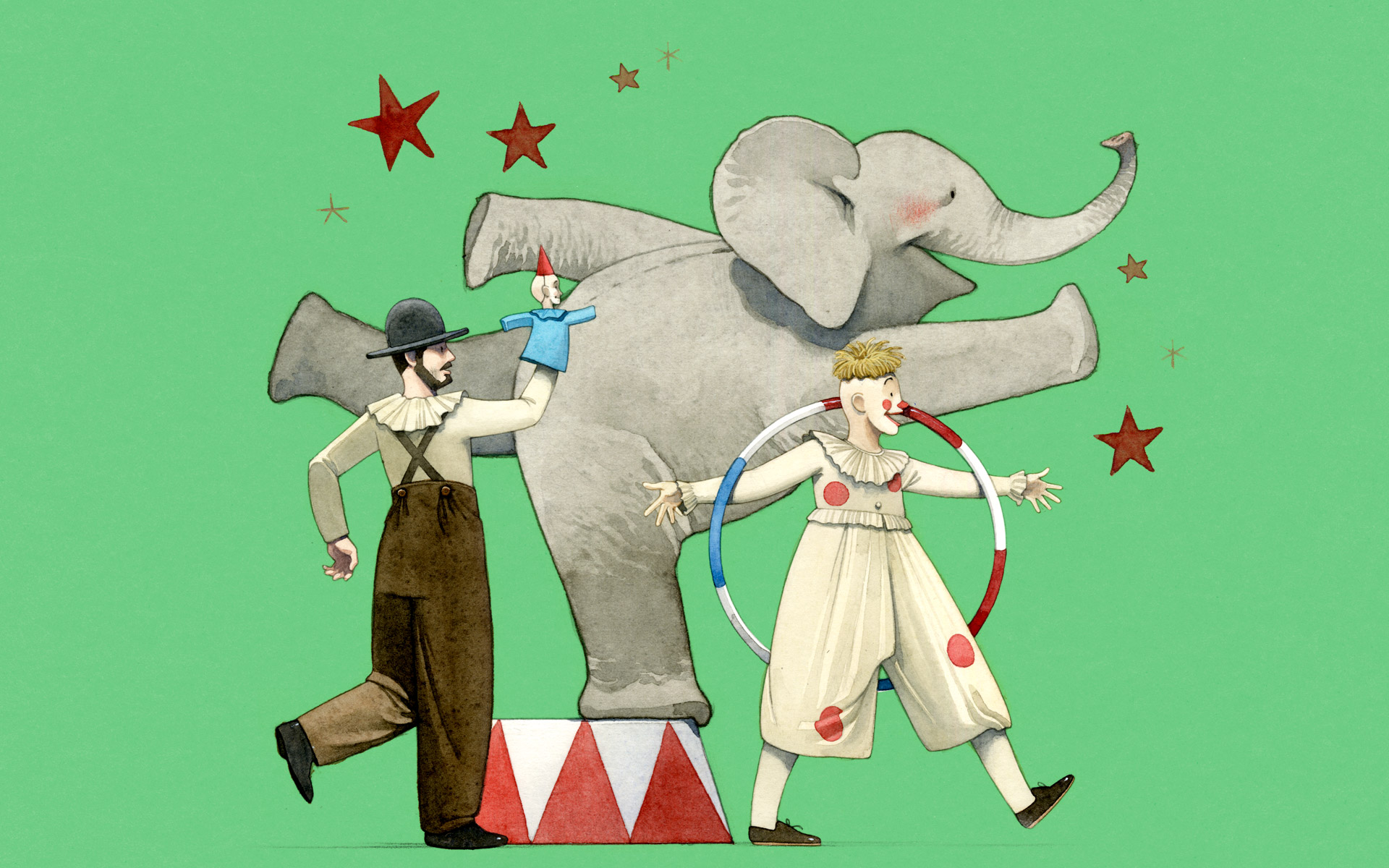 A spectacle of puppets, circus, magic and music
Music by Erik Satie (1866-1925), Francis Poulenc (1899-1963) and Igor Stravinsky (1882-1971)
---
Tío Pepe and the clown Chochotte is a pair of comedians who arrive at the town square. They set up a small circus tent but all the members of the company have disappeared. The only attraction is a small elephant called Babar. He wants to be an artist but is scared of people and does not want to come out on the strip. Our pair of artists will have to improvise a way for the show to continue, convince the elephant to do his big number, and that way make a little money for their next meal.
La Maquiné puts on a show inspired by the circuses of the past. It is full of energy, humour and warmth that will entertain an audience of all ages.
---
PRODUCTION Compañía La Maquiné
Dramaturgy: Joaquín Casanova and Elisa Ramos
Stage Director: Joaquín Casanova
Musical adaptation and arrangements: José López-Montes
Set Design, Puppets and Props: Elisa Ramos and Joaquín Casanova
Costume Design and painting of fabrics: Elisa Ramos
Pianists: José López-Montes and Daniel Tarrida
Actors: Noé Lifona and Elisa Ramos
---
School performances: 8, 9, 15, 16 of June at 10:30 and 12:00h
Family performances: 10, 11, 17, 18 of June at 11:00 y 13:00h
---
For the whole family
Recommended age from 4 years old.
Performances
Date/hour
Space
Cast
Subscription ticket
Are you an Amigo del Teatro Real yet?
Live the Teatro Real experience beyond its wonderful productions and you will contribute to elevating our institutional project.