El Real Junior
At the piano, Johann Sebastian Jazz
10 Feb, 23 - 19 Feb, 23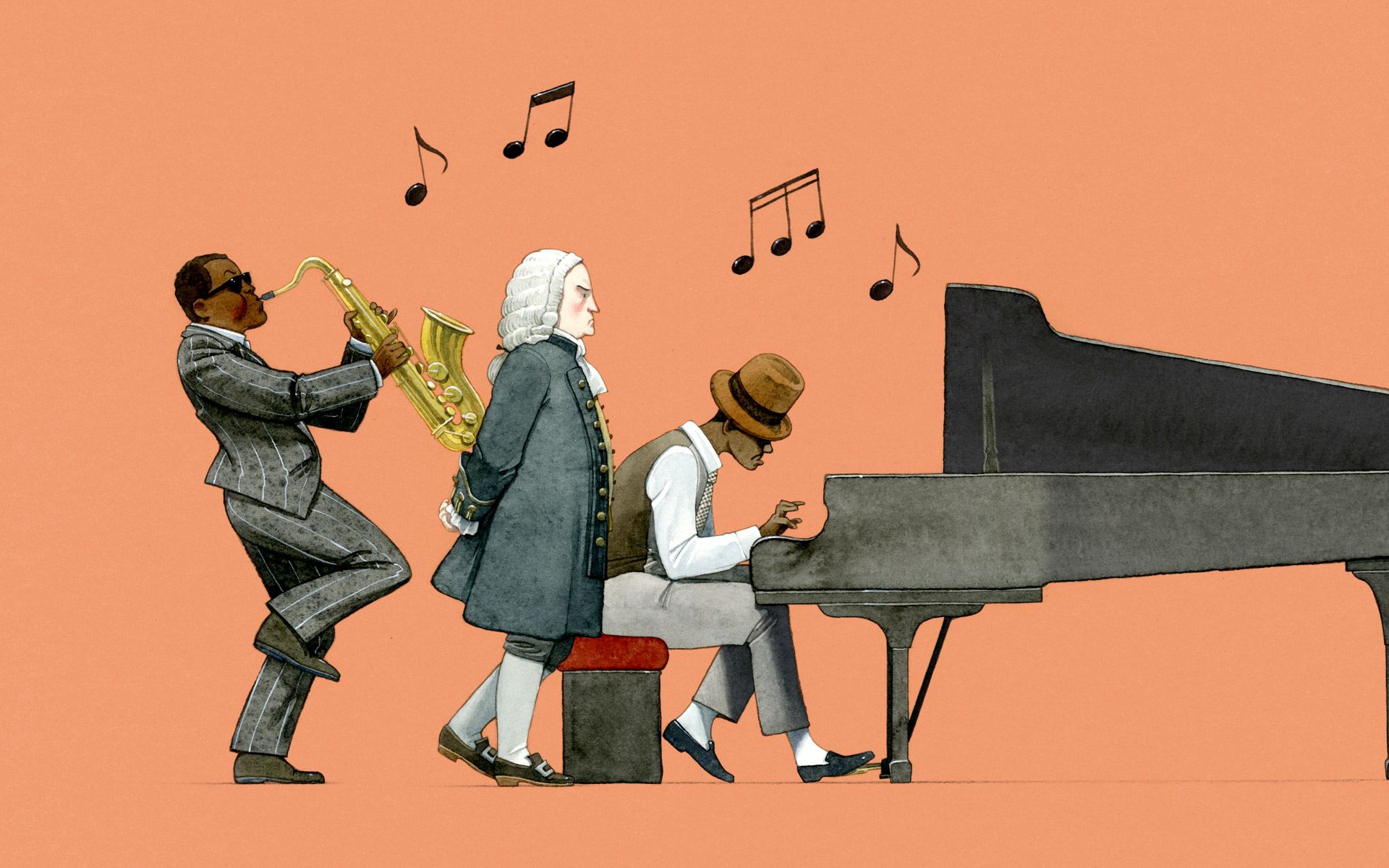 Johann Sebastian Jazz is a musical game where we go discovering (as with a game of chess) the infinite possibilities offered by the contrapuntal and harmonic web of Bach. Because what makes Bach's music so brilliant and unique is its extremes of simplicity and complexity. He uses only a few simple themes but the development and possible combinations of all of these allow for limitless musical works. In this sonorous universe of an inspired dialogue between classical music and jazz, we will navigate, play, suggest, create and recreate. And the audience will experience a new way of living and listening to the music of Bach.
NEW PRODUCION OF THE TEATRO REAL
Script and Presentation: Fernando Palacios
Pianists: Alexis Delgado and Iñaki Salvador
Family performances: 10, 11, 17, 18 February, 2023, 7 pm
For the whole Family
Recommended as of age 12
Orchestra rehearsal room
Tickets on sale: 20 December
Subscribers: 15 December
Friends of Teatro Real: 14 December
Collaborating and Benefactor Friend: 13 December
Protector Friend: 12 December
Performances
Date/hour
Space
Cast
Subscription ticket
Are you an Amigo del Teatro Real yet?
Live the Teatro Real experience beyond its wonderful productions and you will contribute to elevating our institutional project.