Opera
Rappresentatione di anima et di corpo
Dialogue of Soul and Body
Emilio de' Cavalieri
27 Jan, 24
Artistic direction: Lionel Meunier | Concept, set design and video: Emilie Lauwers | Vox Luminis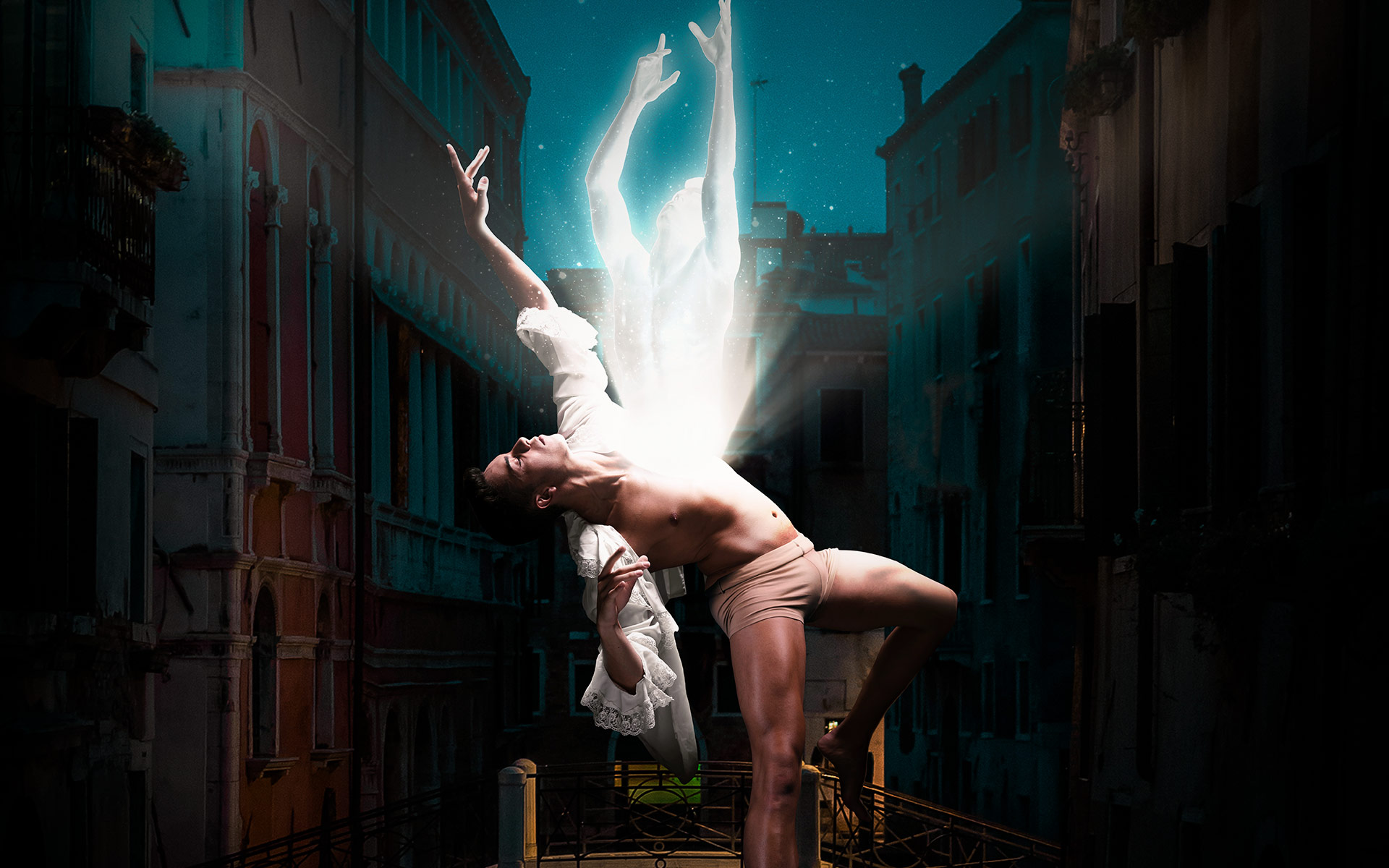 First performed in 1600, Rappresentazione di anima etdi corpo is, for some, the first Baroque oratorio ever composed. The libretto describes an allegorical dialogue between the Soul and the Body about the renunciation of material pleasures and spiritual salvation. It also involves characters such as Prudence, Conscience, Time, the Intellect, the World, Worldly Life and the Guardian Angel, among others. This staged version is brought to the Real by the famous Belgian choral group Vox Luminis.
---
Here is a work that could make everything we think we know about the origins of opera blow up in smoke. Whereas the manuals insist on Monteverdi's Orfeo as the origin of the genre, the Roman Emilio de' Cavalieri offers us a story about the birth of opera. Composer, organist, diplomat, choreographer, and dancer, Cavalieri served the great Fernando I de Médici as his overseer and master of ceremonies for art, wardrobe, celebrations, theatre and music, organizing a variety of festivities at his court which were a decade ahead of the essential features of opera.
Premiered in 1600, Rappresentatione di Anima et di Corpo appears in books as the « first oratorio in history», although its dramaturgy and score – which include a multitude of characters, dances and choral numbers– call for a mise-en-scene with the same urgency as titles of the future would: Handel's oratorio Il trionfo del Tempo e del Disinganno, for example. The crystal-clear clarity of the Belgian vocal ensemble Vox Luminis demonstrates that, despite its moral lesson, this dramma per musica is not a Sunday sermon, but rather a stimulating and sensitive internal journey full of surprises.
---
Opera in a prologue and three acts
Music by Emilio de' Cavalieri (1550-1602)
Libretto by Agostino Manni
Premiere at the Oratorio de Santa María de Vallicella (Rome) in February 1600
Premiere at the Teatro Real
Semi-staged concert version
---
Artistic Team
Artistic direction: Lionel Meunier
Concept, set design and video: Emilie Lauwers
Video: Mario Melo Costa
Lighting design: Luc Schaltin
Lighting and video technician: Ben Vanslembrouck
---
Cast
Anima: Stefanie True
Corpo and Tempo: Raffaele Giordani
Consiglio and Mondo: Massimo Lombardi
Inteletto: André Pérez Muíño
Piacere: Jan Kullmann
Two companions: Roberto Rilievi, Guglielmo Buonsanti
Vita mondana: Estelle Lefort
Anima dannata: Hugo Oliveira
Anima benedetta: Zsuzsi Tóth
---
Vox Luminis
Releases
Supporter and Benefactor Friend
Patron friends, Family Friend and Young Friend
Subscribers friend and young non-friends
Performances
Date/hour
Space
Cast
Subscription ticket
Are you an Amigo del Teatro Real yet?
Live the Teatro Real experience beyond its wonderful productions and you will contribute to elevating our institutional project.