Opera
Turandot
Giacomo Puccini
03 Jul, 23 - 22 Jul, 23
Musical conductors: Nicola Luisotti y Diego García Rodríguez | Stage director: Robert Wilson | Principal Chorus and Orchestra of the Teatro Real
Buy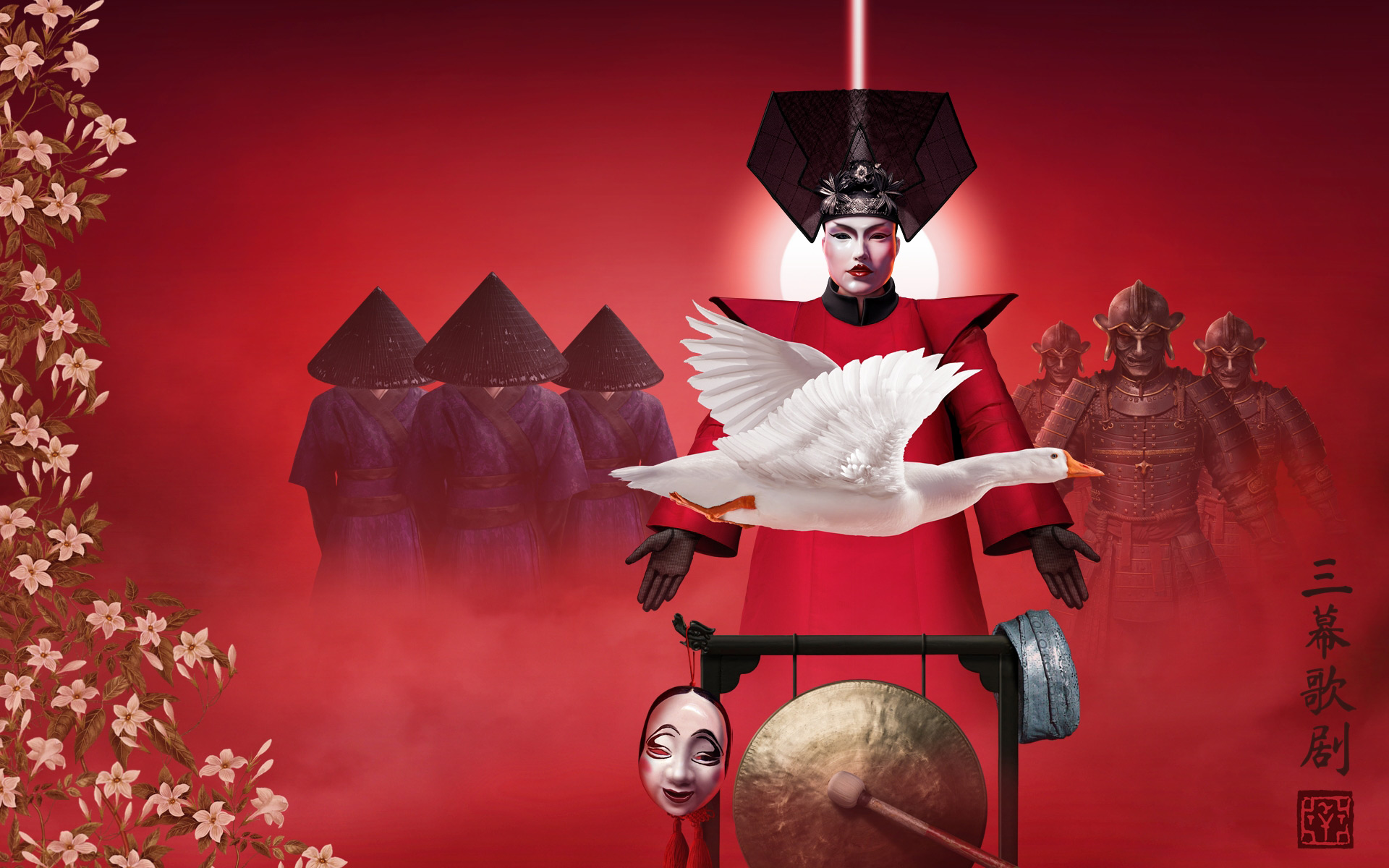 Sponsor by:

With his last opera - left incomplete by his death in 1924 and finished by Franco Alfano– Giacomo Puccini took an ambitious step in the adaptation of his style to the new currents in music which evolved after the Great War. As a point of departure, the composer took a piece of the 17th century Commedia dell'Arte Del, to advance in a direction that pointed unequivocally – but without forsaking it own identity– to the author of The Rites of Spring. As a result, in Turandot there coexist the melodic intensity of its arias –«Nessun Dorma»–, the echo of Chinese popular songs —«Mòlìhuā» or «Jasmine Theme »—, characters from the puppet theatre –Ping, Pang and Pong– along with instrumentation and colourful tribal rhythms that definitely beat from Stravinsky.
Yet, Turandot is also –as is The Rites of Spring– a grandiose ritual of fertility in which, by way of the ceremony of the three enigmas – plus a fourth–, the sexual act is no longer a brutal demonstration of male dominance, but one that transforms into an amorous encounter of mutual consent. It is along this line – ritualistic and symbolic – that the stylized stage production by Robert Wilson returns to the Teatro Real – as the culmination of the season – which we had the opportunity to see four seasons ago.
---
Lyric drama in three acts
Music by Giacomo Puccini (1858-1924)
Libretto by Giuseppe Adami and Renato Simoni, based on the homonymous fable by Carlo Gozzi
Premiere at the Teatro alla Scala of Milán 25 de April, 1926
Premiere at the Teatro Real, 14 February, 1998
Production of the Teatro Real, in coproduction with the Lithuanian National Opera, the Canadian Opera Company of Toronto, Houston Grand Opera and the Opéra National de París.
---
Artistic team
Musical conductors | Nicola Luisotti
Diego García Rodríguez | 18, 21 July
Stage director, stage designer, and light designer | Robert Wilson
Codirector | Nicola Panzer
Associate light designer | John Torres
Costume designer | Jacques Reynaud
Dramaturg | José Enrique Macián
Chorus Conductor | Andrés Máspero
Children chorus Conductor | Ana González
---
Cast
Princess Turandot | Anna Pirozzi - 3, 6, 16, 19, 22 jul
Elena Pankratova - 4, 7, 10, 13, 17, 20 jul
Saioa Hernández - 5, 8, 11, 14, 18, 21 jul
The emperor Altoum | Vicenç Esteve
Timur | Adam Palka - 3, 6, 16, 19, 22 jul
Liang Li - 4, 7, 10, 13, 17, 20 jul
Fernando Radó - 5, 8, 11, 14, 18, 21 jul
The unknown Prince (Calaf) | Jorge de León - 3, 6, 16, 19, 22 jul
Michael Fabiano - 4, 7, 10, 13, 17, 20 jul
Martin Muehle - 5, 8, 11, 14, 18, 21 jul
Liù | Nadine Sierra - 3, 6, 16, 19, 22 jul
Ruth Iniesta - 4, 7, 10, 13, 17, 20 jul
Miren Urbieta-Vega - 5, 8, 11, 14, 18, 21 jul
Ping | Germán Olvera

Pang | Moisés Marín

Pong | Mikeldi Atxalandabaso

Mandarin | Gerardo Bullón
---
TICKETS ON SALE
General: 14 March
Subscribers and young people: 9 March
Friends of Teatro Real and Young Friends of Teatro Real: 8 March
Collaborating and benefactor friend: 7 March
Protector friend: 6 March
Releases
Collaborating and Benefactor Friend
Parallel activities
Enfoques
Ponemos el foco sobre la producción de Turandot con algunos de sus protagonistas.
Espectáculo con música
What's On
Biblioteca Regional de Madrid
La hija de Turán y otros cuentos persas. Espectáculo con música de santur | Junio
Mesa redonda
Turandot: la leyenda que emigró de Persia a China. Mesa redonda en torno al origen de la ópera y su relación con el poema persa Las siete princesas | Junio
Encuentro
What's On
Istituto Italiano di Cultura di Madrid
De lo incumplido a la obra maestra | Julio
Conferencia
What's On
Universidad Nebrija
Robert Wilson: un viaje a través de sus óperas y piezas icónicas del vestuario escénico | Julio
Are you an Amigo del Teatro Real yet?
Live the Teatro Real experience beyond its wonderful productions and you will contribute to elevating our institutional project.