El Real Junior
Yo soy la locura
20 May, 23 - 04 Jun, 23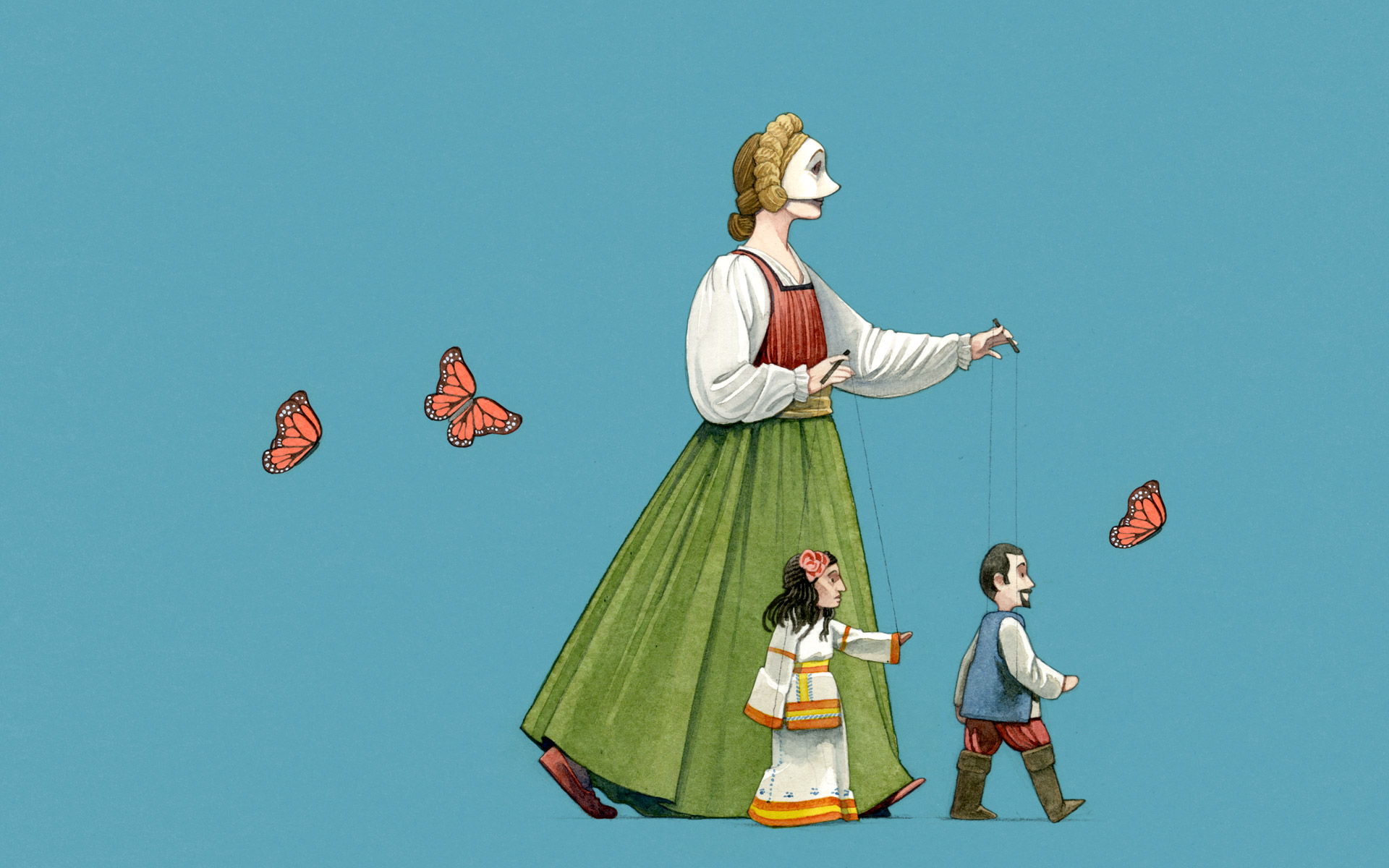 Baroque Zarzuela and Marionettes

Music by Henri du Bailly (-1637), José Marín (1618-1699), Gaspar Sanz (1640-1710), Luis de Milán (1500-1561), and other Baroque composers

Yo soy la locura is a Black theatre piece created with marionettes, masks, and Spanish and American music from the Baroque and Golden Age periods. The story is told against a historical backdrop: when Hernán Cortés set off in 1519 on the conquest of the Aztec Empire he was accompanied not only by soldiers, but also by 2 puppeteers and some musicians. This was described in 1568 by the chronicler Bernal Díaz del Castillo in his Historia verdadera de la conquista de la Nueva España.
La Locura, a mythological being who moves human passions appears here in a love story between Manuel, a young puppeteer who travelled with Hernán Cortés in the conquest of the New World, and Zyanya, a young Aztec woman.
Production of the Compañía Claroscvro with the Teatro de la Maestranza (Sevilla) and the Conseil des Arts et des Lettres du Québec.
*"Yo soy la Locura" is the title of an anonymous song of the 17th century
Stage director, Puppeteer, Actress, Script and Props construction: Julie Vachon
Producer, Puppeteer, Co-script writer, Light Design and Sound: Francisco de Paula Sánchez
Soprano and Actress: María José Pire
Baroque guitar: Enrique Pastor
Bass viola da gamba: Aurora Martínez Piqué
Puppeteer: Carlos Martínez Cazalilla
Percussion (recorded): Pablo Cantalapiedra
School performances: 19, 25, 26 May - 1, 2 June at 10:30 and 12:00h
Family performances: 20, 21, 27, 28 May - 3, 4 June at 11:00 y 13:00h

Recommended age from 8 years old.
Performances
Date/hour
Space
Cast
Subscription ticket
Are you an Amigo del Teatro Real yet?
Live the Teatro Real experience beyond its wonderful productions and you will contribute to elevating our institutional project.