Dance
Dresden Frankfurt Dance Company
20 Apr, 18 - 21 Apr, 18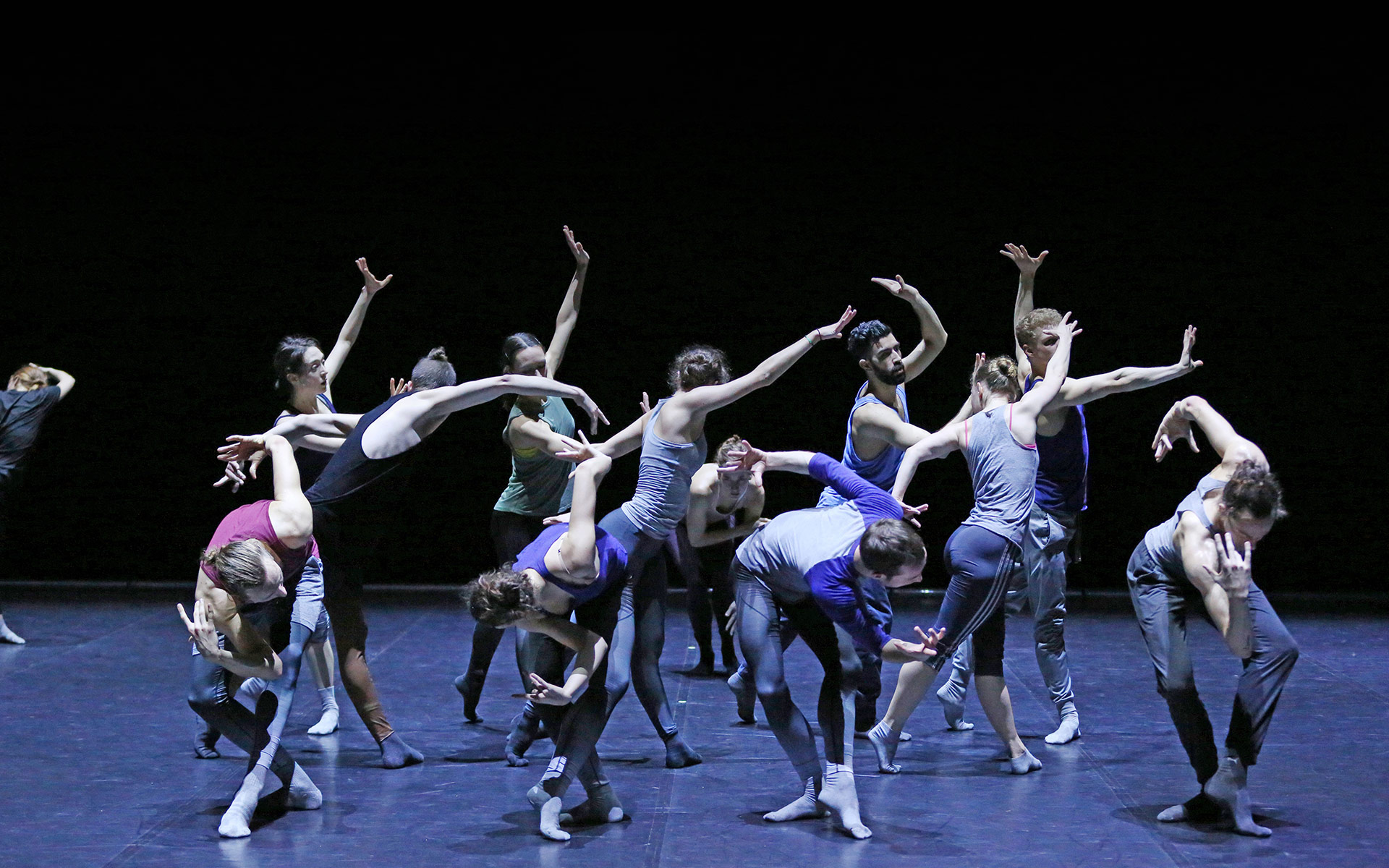 For the first time, the Dresden Frankfurt Dance Company comes to the Teatro Real in a programme created by its Artistic Director, Jacopo Godani. With a solid background in classical training, Godani conceives a choreographic language which demands extraordinary virtuosity, energy and physical prowess on the part of the dancers; this is the essence of the company.

The refined neoclassical outlook of its creator will be perceived at the Teatro Real in three of his best pieces: Metamorphers, Moto Perpetuo, Postgenoma and Echoes from a restless soul. The latter will include the company's Svjatoslav Korolev at the piano.
Dresden Frankfurt Dance Company
Artistic director: Jacopo Godani
Choreography, stage and costume design, and lighting: Jacopo Godani
In collaboration with Ensemble Modern
Co-production by the Dresden Frankfurt Dance Company and the Teatro Arriaga of Bilbao.
Synopsis of Dresden Frankfurt Dance Company
Artistic information
Artistic team
Dresden Frankfurt Dance Company
Metamorphers · Echoes From a Restless Soul · Postgenoma · Moto Perpetuo
application/pdf

380.05 KB
Performances
Date/hour
Space
Cast
Subscription ticket
Parallel activities
Enfoques: Uso coréutico de músicas no escritas para la danza
What's On
Sala de Proyecciones
El bailarín y coreógrafo italiano Jacopo Godani (La Spezia), formado en la Escuela Mudra de Maurice Béjart afianzó su carrera de bailarín en las filas del Ballet de Frankfurt dirigido por William Forsythe, donde fue parte de una etapa dorada de creación rupturista del ballet contemporáneo mundial. Muy pronto demostró sus inquietudes coreográficas, e hizo obras para Los Ballets de Montecarlo, entre otras compañías europeas. Es el propio Forsythe quien lo señala como su sucesor al frente de la compañía alemana, que bajo la nueva égida del italiano, cambia de orientación estética y de denominación. Godani experimenta con músicas que van desde Ravel y Bartok a los novísimos tratamientos electroacústicos, en muchos casos, recurriendo a la práctica habitual de estipular bandas sonoras a partir de partituras no escritas para la escena de danza o ballet. En este Enfoques buscaremos la génesis de esta práctica ya secular que comienza en la Rusia imperial de fines del último tercio del siglo XIX.
Presentado y moderado por Roger Salas.
Invitada: Luisa Sancho Escanero, coordinadora artística de la Dresden Frankfurt Dance Company
Are you an Amigo del Teatro Real yet?
Live the Teatro Real experience beyond its wonderful productions and you will contribute to elevating our institutional project.