El Real Junior
Peter & Wendy: en route to Never Land
Theatre / Circus
02 May, 24 - 19 May, 24
PERFORMANCES AT REAL TEATRO DE RETIRO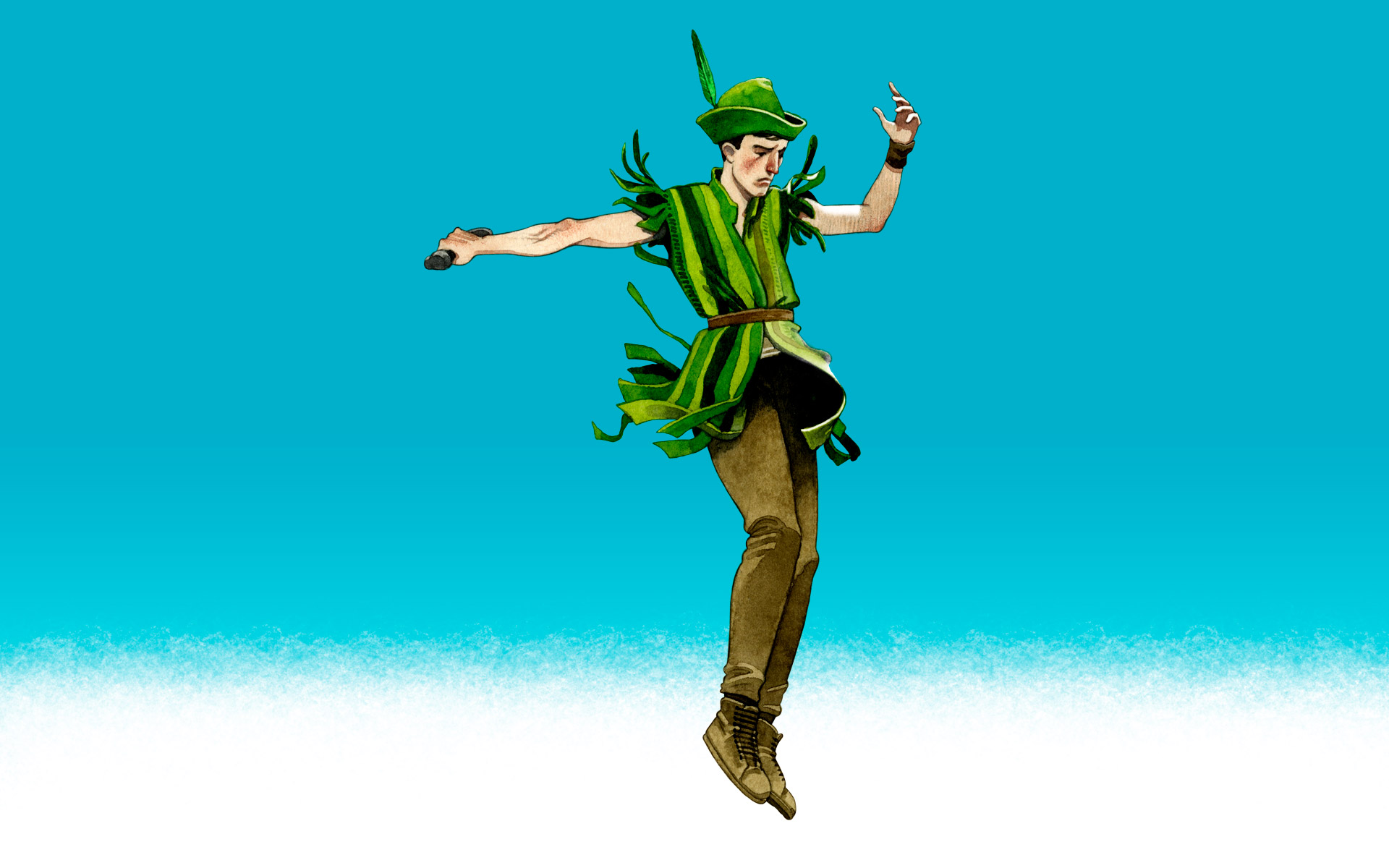 "Sometimes I doubt you were real… but at other moments I can still hear the noise of the waves inside me".
That was all such a long time ago that Mrs. Darling is not even sure it took place. Her doubt is born from a nostalgia for that past when we dared — as did Wendy— open the window to fly with Peter to Never Land. In this show, which originates with a love of the story by J.M. Barrie, we return to that timeless island
«second to the right, and straight on till morning»
which becomes a refuge when adult life threatens to leave us without strength. And, as in any flight, it is enough be alert while we jump from star to star, to realise the destination is the least of it: the only thing that matters is the journey.
---
Theatre/ Circus arts

Text by Nando López, based on Peter and Wendy, by J. M. Barrie

Coproduction LaJoven / Fundación Teatro Joven and Teatro Circo Price

Dramaturgy: Nando López
Cast: Mabel del Pozo, Víctor de la Fuente, Lucía Nin Ott, Isa Belui, Clara Bernet, Daniel Esteban, Jesús Irimia, Eneko Larrazabal, Gustavo Vidal and Laura Forero
Direction: José Luis Arellano García
Set Design: Silvia de Marta
Lighting Design: Juan Gómez-Cornejo
Costume Design: Guadalupe Valero
Music: Alberto Granados Reguilón
Circus arts Consultant: Isa Belui
---
School performances
9, 10, 16, 17 May 2024, 10:00 am and 12:30 pm*
Performances for Families
2, 3, 4, 5, 11, 12, 18, 19 May 2024, 5:00 pm and 8 pm
* With a colloquium
Recommended as of age 8
Releases
Supporter and Benefactor Friend
Patron friends, Family Friend and Young Friend
Subscribers friend and young non-friends
Are you an Amigo del Teatro Real yet?
Live the Teatro Real experience beyond its wonderful productions and you will contribute to elevating our institutional project.