Concerts
Festival de Fado de Madrid 2021
Fado y Lisboa
17 Oct, 21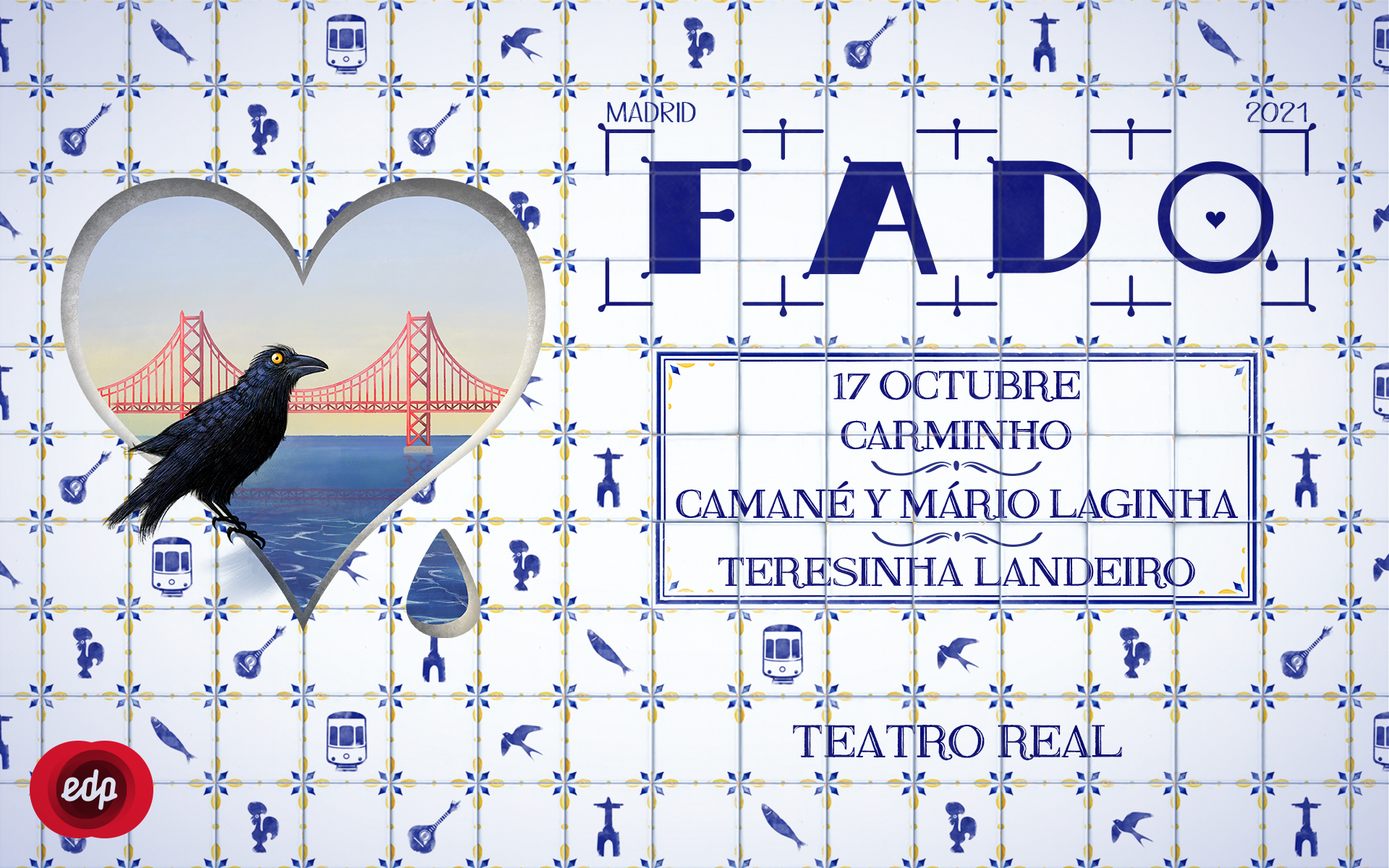 Nacido en el siglo XIX en Lisboa, el Fado se ha transformado en la canción de todo Portugal. Hoy más que nunca, es una canción universal. Lisboa, el rio y el cuotidiano de sus barrios históricos, constituyen el inevitable telón de fondo de los repertorios poéticos del Fado, una banda sonora que se confunde ontológicamente con la historia de la propia ciudad.
El Fado y Lisboa están así intrínsecamente conectados desde el nacimiento del género. Ahora, 200 años después en pleno siglo XXI, Lisboa sigue inspirando el inventario ilimitado de temas que el fado celebra en múltiples modulaciones.
---
Programa Festival Fado Madrid 2021
Lisboa
17 octubre | Teatro Real Madrid
"Lisboa y el Fado"
11:00 | Conferencia | Salón Carlos III*
Maria de Lurdes Vale | Ivan Dias " Lisboa y el Fado" - 50 min
12:00 | Cine | Sala Cine*
"Lisbon Story" -de Wim Wenders -100 min
15:30 | Cine| Sala Cine*
"Carlos do Carmo -Um homem no mundo-" de Iván Días-105 min
17:30 | Concierto | Sala de Orquesta
Teresinha Landeiro - 90 min
19:00 | Concierto | Sala Principal
Camané e Mário Laginha - 90 min
21:30 | Concierto | Sala Principal
Carminho - 90 min
*Entrada libre capacidad de 50 personas hasta completar aforo
Performances
Date/hour
Space
Cast
Subscription ticket
Are you an Amigo del Teatro Real yet?
Live the Teatro Real experience beyond its wonderful productions and you will contribute to elevating our institutional project.